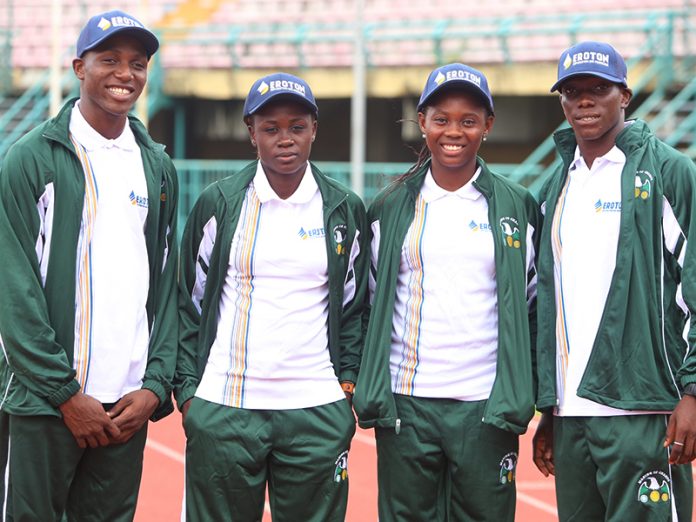 At least seven of Making of Champions' (MoC) nine athletes that competed at the Athletics Federation of Nigeria (AFN) / Dynamic Sporting Solutions Track and Field Meet on Saturday, clocked Personal Bests (PB) in their individual events at the competition which was held at the National Stadium in Abuja.
The athletes, who are mostly juniors, put up a good show and held their own amongst their older and more experienced counterparts, and were inspired to lifetime bests as a result.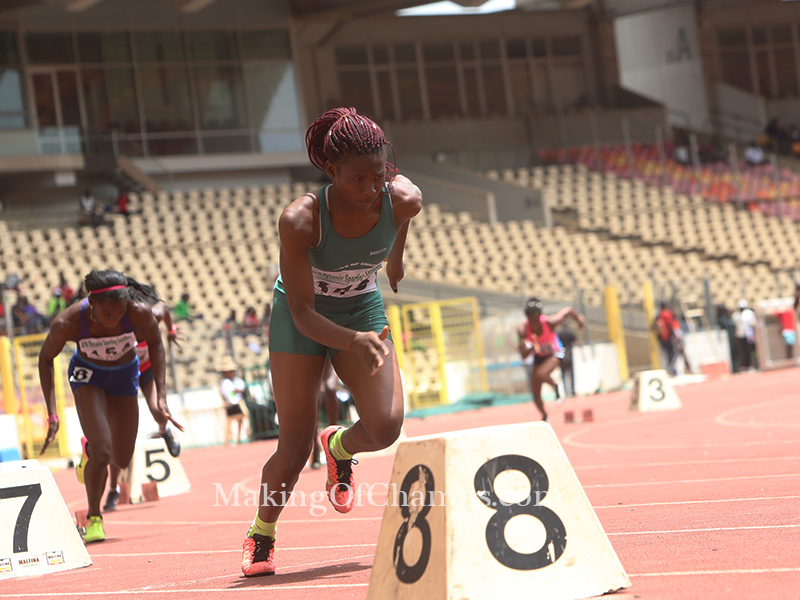 18-year old Blessing Obarierhu ran in a stacked Heat 1 of the women's 400m which was won by national athlete Yinka Ajayi in a PB of 51.59s. MoC's Obarierhu finished 5th with a new PB of 58.21s, improving on her former time of 58.56s.
Multi-talented Glory Nyenke also lowered her previous lifetime best of 57.30s to a new time of 55.87s after placing 6th in Heat 2 of the women's 400m final.
In the men's 400m Heat 3, Segun Akhigbe set a new PB of 49.70s to erase his former mark of 50.12s, while teammate Eseroghene did same in Heat 4 of the event, clocking a new mark of 49.16s as against his former PB of 50.52s.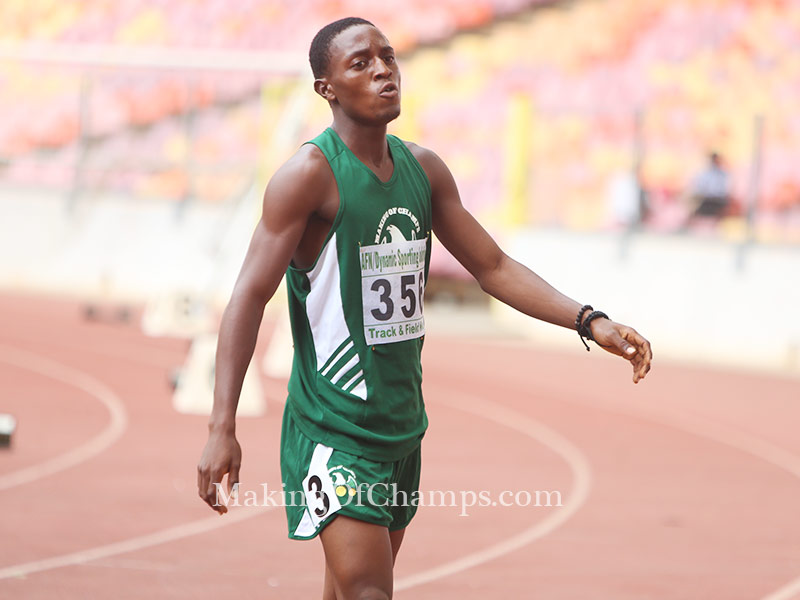 Saheed Jimoh was not left out as he finished 2nd behind FUTA's Akinkuowo Ayodeji (48.25s) in Heat 6 of the men's 400m with a PB of 50.75s, shaving 0.05s off his former lifetime best.
MoC's most outstanding athlete at the meet was ARCO-sponsored Joy Udo-Gabriel who gifted herself with the perfect birthday present by smashing her former PB of 11.87s to a new mark of 11.65s to win Heat 2 of the women's 100m ahead of the more experienced pair of Mercy Ntia-Obong (11.95s) and Blessing  Adiakrehwa (12.09s).
She narrowly missed the top spot in the final, finishing in 2nd place behind Isoken Igbinosun with a time of 11.73s.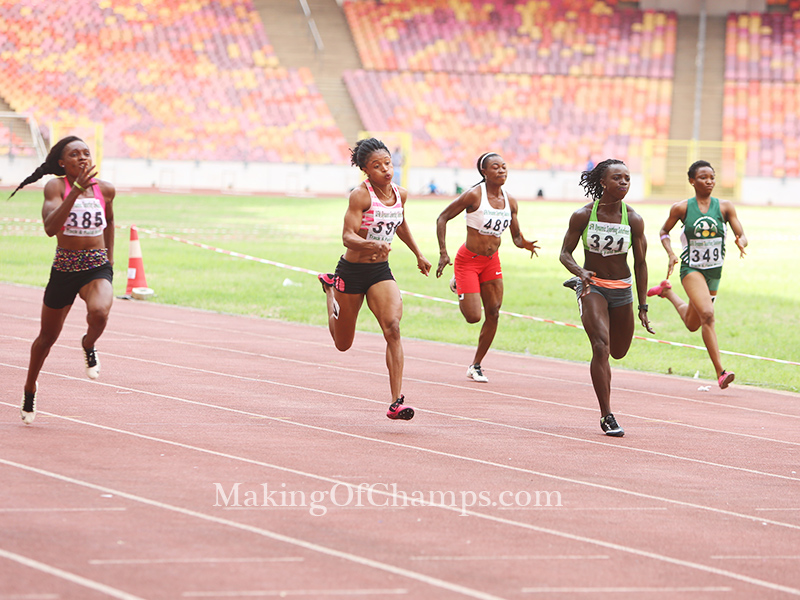 Meanwhile, 16-year old Chiamaka Egbochinam also put up a commendable performance in Heat 3 of the women's 100m. Although she didn't run a PB, the 2016 National Youth Games (NYG) Bronze medallist secured 4th place in 12.22s, behind the trio of Igbinosun (11.63s), Cecilia Francis (11.70s) and Peace Uko (11.76s).
Peter Edwin raced to 3rd place in Heat 8 of the men's event in a time of 10.84s, following the duo of Delta State athlete Raymond Ekevwo (10.63s) and Jare Folarin (10.80s) of Lagos.
MoC's newest athlete Moyosore Badejo made up for her disappointment in the 100m by clocking a new PB of 24.56s to finish 3rd in Heat 1 of the 200m which was won by Maria Thompson in 23.53s, as Yinka Ajayi followed in 2nd place in 23.83s.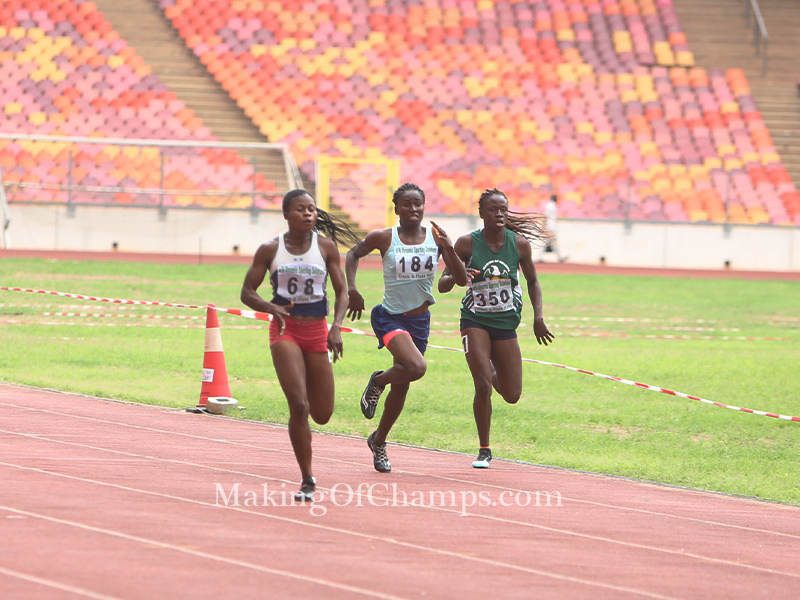 Not done with setting a PB in the 400m, Glory Nyenke raced to another PB in the 200m where she took 3rd position behind Ntia-Obong (24.53s) and Favour Nwokeukwu (24.68s). Nyenke returned a time of 24.73s, which is a remarkable improvement from her former PB of 25.24s.
Inspired by her impressive showing in the 200m, Udo-Gabriel extended her PB-breaking feat to the 200m where she set a lifetime best of 24.26s, erasing her former time of 25.19s to finish 2nd once again to Igbinosun. Cecilia Francis was 3rd in 24.36s.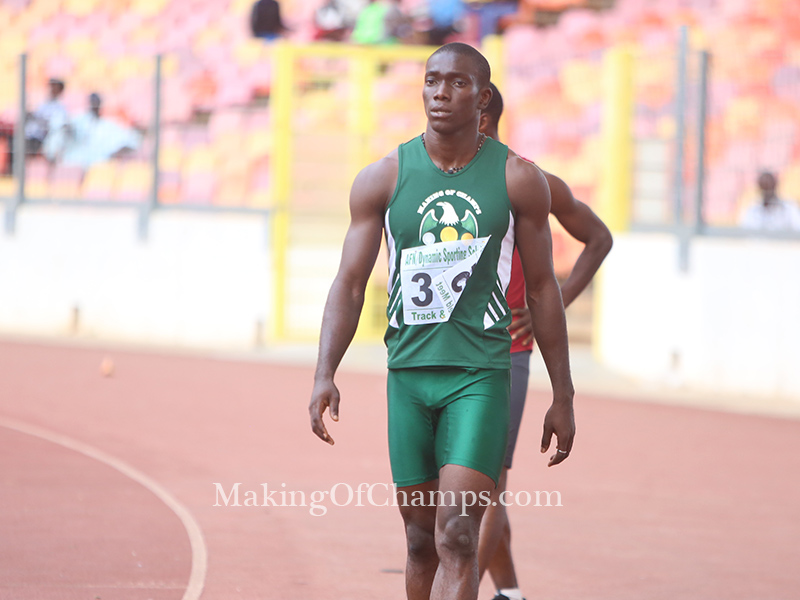 Thanks to Eroton E & P for sponsoring MoC athletes and its Media Team of Sports Writers, Videographers & Photographers to cover the 2017 AFN/Dynamic Sporting Solutions Meet in Abuja!