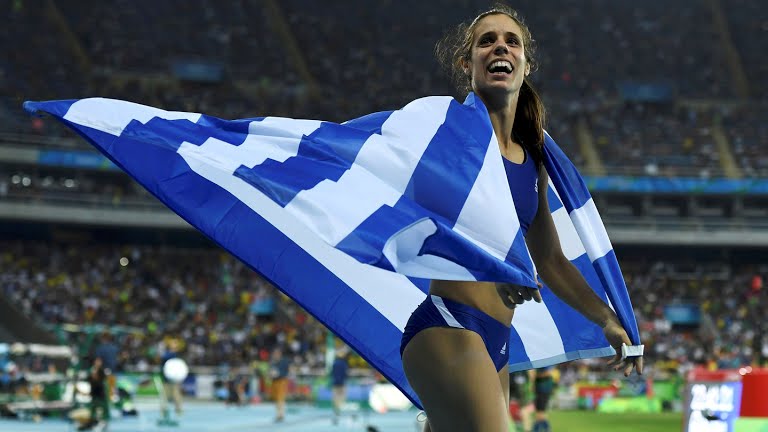 Ekateríni Stefanídi  showed that her dominance in the Diamond Leagues prior to Rio Olympic Games was no fluke after she clinched GOLD in Women's Pole Vault.
The Greek athlete went neck to neck with her USA counterpart, Sandi Morris as they both keenly contested for GOLD, each being able to clear 4.85m and failing all attempts at 4.90m.
However it was Stefanidi who came out tops, having a cleaner slate following her clearance of 4.70m at her first time of asking with Morris needing two attempts to do so.
19-year old Eliza McCartney jumped a New Zealand record of 4.80m to win Bronze. Both defending champion, Jennifer Suhr and 2015 World Champion Yarisley Silva tied at 7th position with their best jump of 4.60m
Meanwhile in the men's Hammer throw, Tajiskan Dilshod Nazarov, won his country's first ever GOLD medal at the Olympics, after throwing a distance 78.68m. Ivan Tsikhan won Silver with throwing a distance of 77.79m and Wojciech Nowicki Bronze with 77.73m.