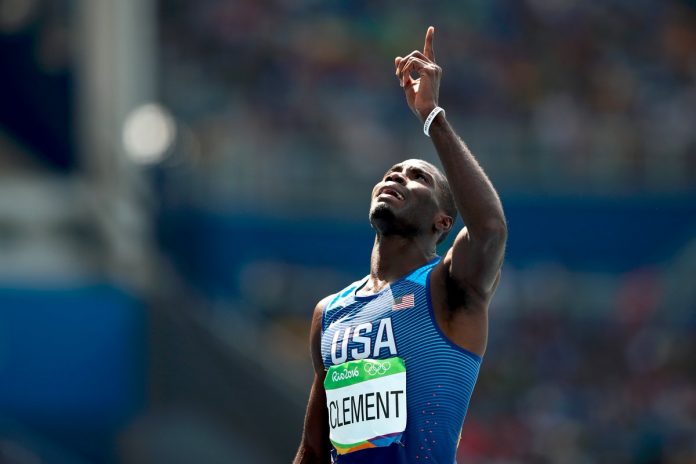 America's Kerron Clement won his first ever Olympic title in grand style after racing to the finish line with a World Leading time of 47.73s, to win GOLD in men's 400m Hurdles on Day 7 of Athletics in Rio.
The race was so tensed that London 2012 Silver medallist, Javier Culson false started and was inconsolable after he was disqualified and did not take a part in the race.
Even with the nerve-wracking atmosphere, it didn't deter the 30-year old as he timed his race perfectly, leaving things late in the last 5om to power home to his first GOLD medal at the Olympics.
Kenya's Boniface Tumuti, also put up an outstanding performance, trying to upstage the Double World Champion in the last 20m, but his late charge wasn't enough as he settled for Silver in a new National Record (NR) of 47.78s. Turkey's Yasmani Copello was the surprise Bronze medallist, also clocking a NR of 47.92s.
This will be a sigh of relief for Clement, who has had several attempts missed at being crowned the Olympic Champion in his trademark event, with his best effort being at Beijing 2008 where he won the Silver medal.