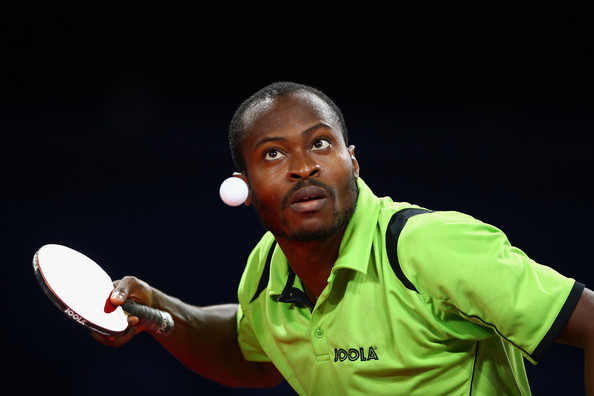 Even Aruna Quadri might not have seen this coming as the Nigerian Table Tennis player caused a huge upset, completely outclassing 5th seeded player Chih-Yuan Chuang with a shocking 4-0 win in the men's Singles event at the Rio 2016 Olympics.
It seemed like Round 3 was the best Quadri could get to after beating Slovakia's Wang Yang 4-2 in Round 2, but the Nigerian ensured that he continued his country's stay in the competition, by securing the biggest win of his career.
By all means this is Quadri's biggest ever win in his career. Nobody gave him a chance against Chuang who by virtue of being ranked number 7 in the world was entering the competition at Round 3.
In fact the result was more shocking, seeing how Quadri executed his game-plan very effectively. Winning in a straight set 11-6, 12-10, 11-6 and 11-7, without Chuang even winning a game.
The game defining moment came in game 2 when Quadri trailed at 10-8, he found a way and tied it, then took Chuang's serve before stepping things up and winning his own serve to go 12-10.
Game 2 gave Quadri the confidence he needed and being cheered on by his Nigerian teammates who have exited the Singles event, he was attacking every serve with tact and somehow pulled off a huge win.
Prior to the match, Quadri was the only African player left in both the Men and Women's singles, however his victory has now ensured that the continent will get a representation in Round 4.