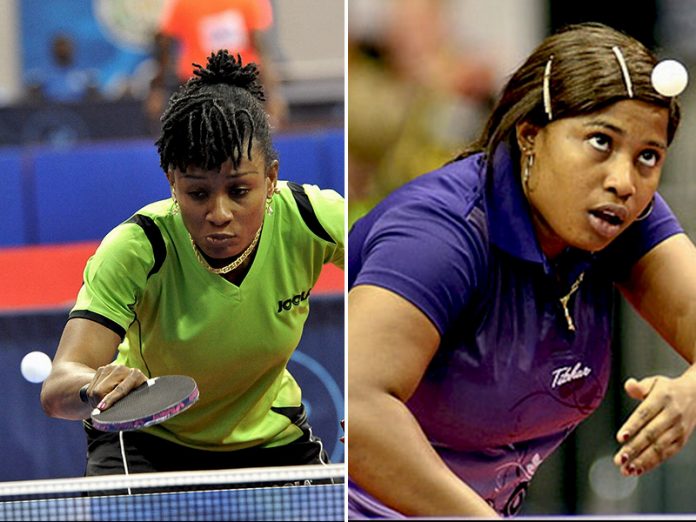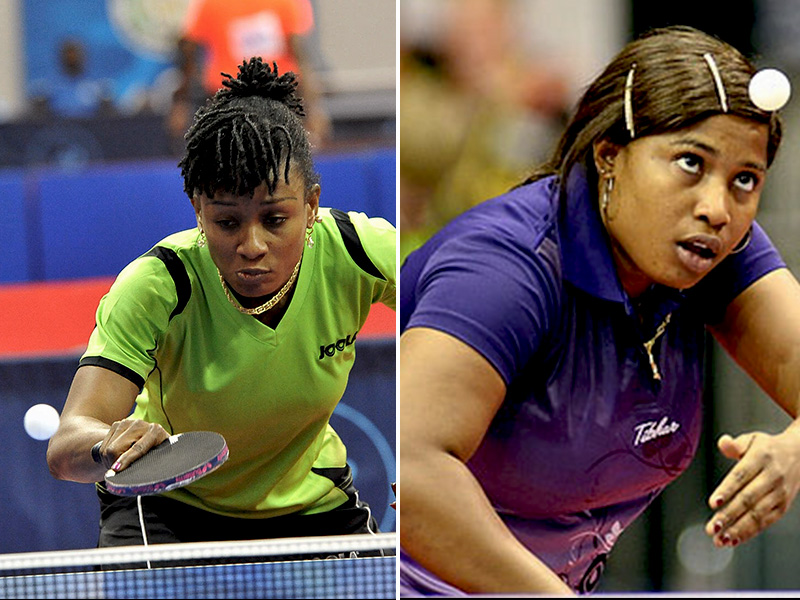 Nigeria's pair of Offiong Edem and Funke Oshonaike made it to Round 1 of the women's Singles at the ongoing Rio Olympic Games in Brazil, handing their opponents defeats in the Table Tennis event on Saturday, August 6.
Edem was too strong for her counterpart from the Fiji Islands, Sally Yee, and ended up winning the game 4-0. Oshonaike on the other hand, was handed a tougher opponent in Lebanon's Mariana Sahakian who initially led the game, before the Nigerian Flag bearer regrouped to finish with a 4-3 victory.
Other African representatives in the preliminaries also scaled through to the next round, as Congo's Xing Han out-served Ian Lariba of the Philippines (4-0), while Egypt's Dina Meshref overpowered Tunisia's Safa Saidani (4-0) to advance from the first stage.
Oshonaike, who is making her sixth and final appearance at the Olympics, will go against Adriana Diaz of Puerto Rico in her Round 1 match later today by 6.30pm. Teammate Edem will engage in a battle of superiority with Viktoria Pavlovich by 7.15pm.
Meshref will face Thailand's Nanthana Komwong, as her compatriot Nadine El-Dawlatly squares off with Petra Lovas of Hungary. Han will hope to emerge victorious when she goes against Thailand's Suthasini Sawettabut later this evening.
Seven-time Olympian Segun Toriola will begin his campaign in Round 1 of the men's singles at 8.45pm. The veteran will hope to record a much better performance than his London 2012 feat, when he faces Czech Republic's Dimitry Prokoptsov.
Africa's No.1 Aruna Quadri was given a bye into the second round by virtue of his status as the continent's best, and will commence competition on Sunday.