There is always so much to look forward to at the Olympics, and Rio 2016 will not be any different. With Track and Field events set to take centre stage from August 12, fans will be treated to the rare sight of witnessing two or more siblings compete at the Games.
The sibling rivalry will be taken a notch higher as brothers and sisters get to temporarily put aside their bond, and take on each other at the Rio Games. Here are our Top 7 Track and Field siblings to watch out for in Brazil.
DEREK & CALLUM HAWKINS
Not everyone is opportune to have an older sibling to help set the pace as far as choosing a career is concerned. However Callum Hawkins, 24, has found in his older brother Derek (27) a pacesetter, mentor and rival all rolled into one. The pair is being trained by their father Robert, who was a former National Champion.
As such, running is in their blood. Callum says, "We all help each other and bounce off each other. We actually have a third brother as well and he used to run, so running has been a huge part of our family. It's kind of just the norm to talk about running."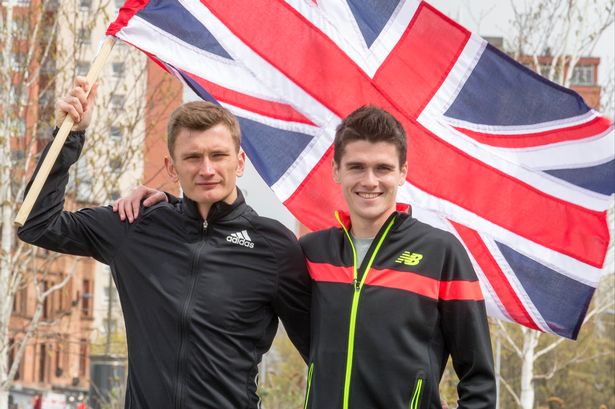 The siblings still live at their family home will both represent Great Britain in the Marathon, alongside Ethiopian-born British athlete Tsegai Tewelde. The brothers booked their spots to Rio by finishing tops at the 2016 London Marathon, which was used as the qualifiers for the Olympics.
Callum placed 8th overall and was the first Briton to cross the finishing line in what was only his second ever Marathon outing; he clocked a time of 2:12.52, running faster than the Olympic standard of 2:14.00. Tewelde was 12th overall and second British qualified athlete, while Derek placed 14th with a Personal Best (PB) of 2: 12.57, and was the third British man to finish the race.
Callum said afterwards: "To get us both in is huge. To have your training partner and brother in the same race at the Olympic Games is going to be unbelievable."