The IAAF World U20 Championships may not have panned out as expected for the Botswana team. However, they may take some solace in some of their personal and collective achievements at the championship, which came to an end on Sunday, July 24 in Poland.
The Botswana men's 4x400m squad finished 2nd to a USA team that had Champion Allison, Ari Cogdell, Kahmari Montgomery and 400m Silver medallist, Wilbert London III in action, and the Americans stormed to a World U20 Lead of 3:02.39. The US squad absolutely dominated all four relays, winning the events with WLs too.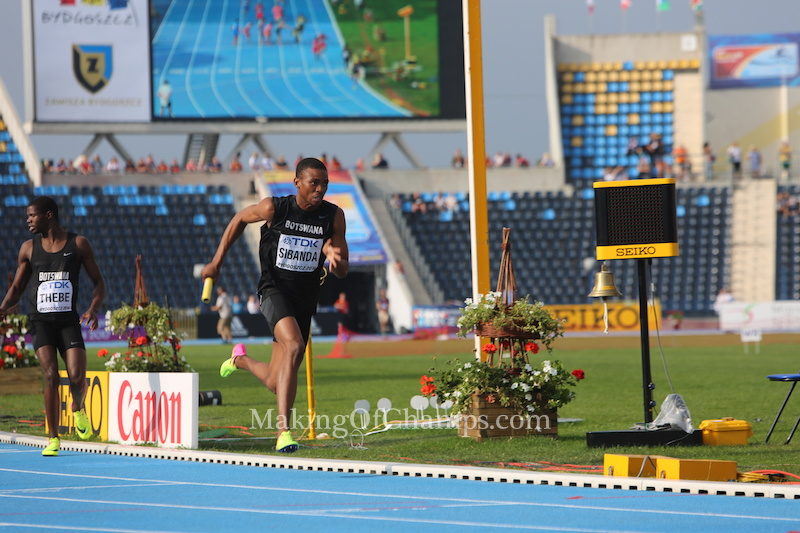 Omphemetse Poo took the first leg for Botswana and maintained a good momentum, before handing over to World Leader Baboloki Thebe who established a considerable lead for the Southern African nation, before handing the baton to 400m Bronze medallist Karabo Sibanda.
The African Championships Silver medallist maintained the lead for some time but eventually ran out of steam, giving USA's Montgomery an opportunity to bridge the gap between both teams.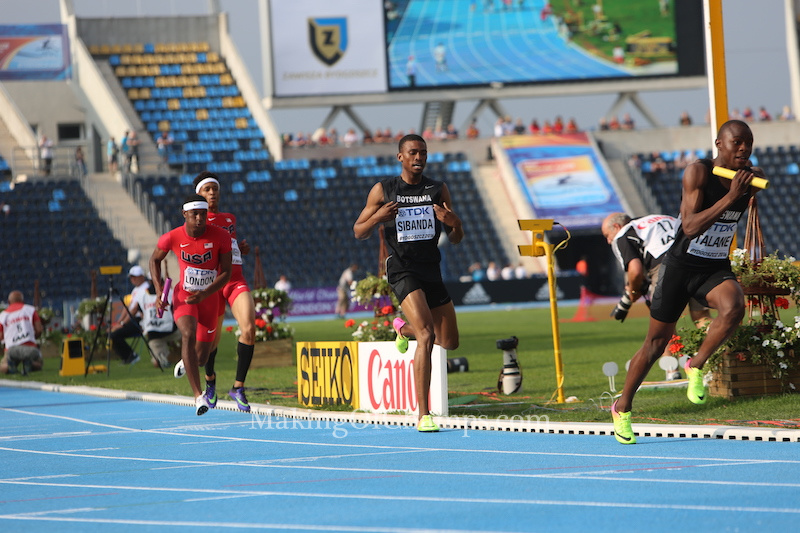 Xholani Talane received the baton with Sibanda still in the lead. However, London proved too strong and overtook Talane about 300m into the race, retaining USA's GOLD medal run from Oregon two years ago. Botswana was 2nd with an African U20 Record of 3:02.81, as Jamaica settled for Bronze in a season's Best (SB) of 3:04.83.
Thebe would no doubt have preferred a better ending to his campaign in Poland, considering that he had been tipped to win the men's 400m title, having established a World U20 Lead of 44.22s earlier this year.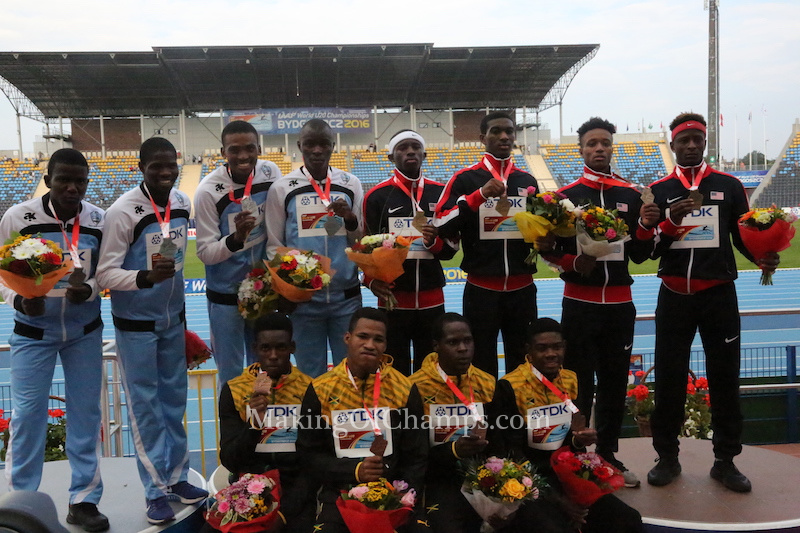 Instead, his plans fell through after being disqualified in the semis for a lane violation. As such, Sibanda was the sole qualifier for Botswana in the final, eventually winning Bronze behind Qatar's Abdalelah Haroun and London. Sibanda and Thebe will now set their sights on the forthcoming Olympic Games in Rio, having qualified for both the 400m and 4x400m relay.