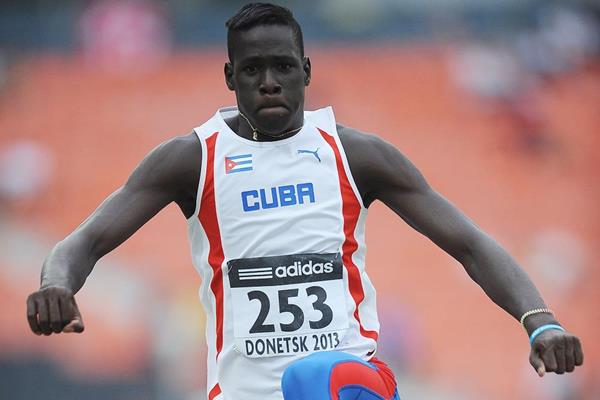 It was a Cuban 1-2 in men's Triple Jump with Lazaro Martinez leaping to an under-20 world lead of 17.06m and winning GOLD for his country at the World Junior Championships in Bydgoszcz, Poland.
Cristian Napoles completed Cuba's place on the podium taking the Silver after going a distance of 16.62m and French jumper Melvin Raffin winning Bronze with 16.37m.
The duo of Martinez and Napoles could go on to emulate their senior compatriot, Pablo Pedro Pichardo who is one of the best Triple Jumper in the world alongside USA's Christian Taylor.
Clearing a Championship Record (CR) of 4.55m, Switzerland's Angelica Moser won the women's Pole Vault event. From 4.40m to 4.55m Moser had a first time clearance of all four attempts to lead the way.
Moser's dominance was such that she cleared three different heights more than her closest challenger. Venezuela's Robeilys Peinando won Silver clearing 4.40m with Finland's Wilma Murto taking Bronze also with the same height, but needing three attempts to do so.
Meanwhile Kristina Rakocevic won Montenegro's first GOLD of the Championships in Bydgoszcz, taking the women's Discus with a winning mark of 56.36m.
Australia's Kirsty Williams set a PB to win Silver with a mark of 53.91m and Alexandra Emilianov got Bronze throwing a distance of 53.08m.
Photo Credit: iaaf.org