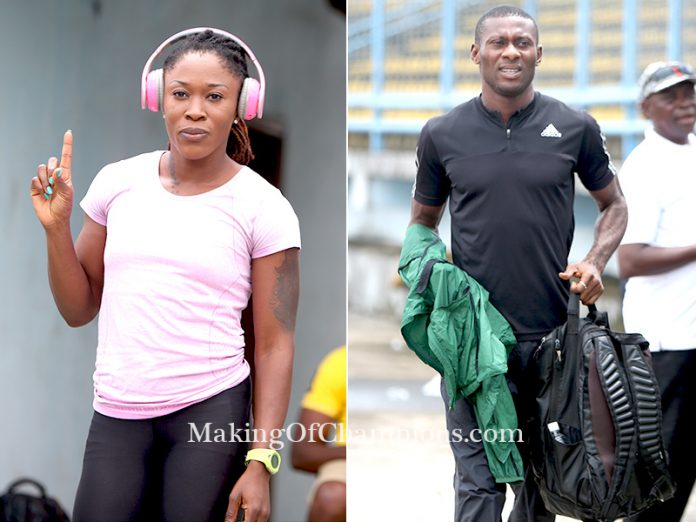 It was sweet revenge for Henry Okorie in the men's 400m Hurdles final as he reclaimed his National title from Miles Ukaoma on the last day of the Nigerian Trials holding at the Sapele Township Stadium in Delta State.
Okorie, who recently returned from a training tour in Europe, had to contend with the rain as well as his opponents, clocking a Season's Best (SB) of 50.13s to finish ahead of Obokhare Ikpefan (50.32s) and Championship Record (CR) holder Ukaoma who came in 3rd in 50.60s.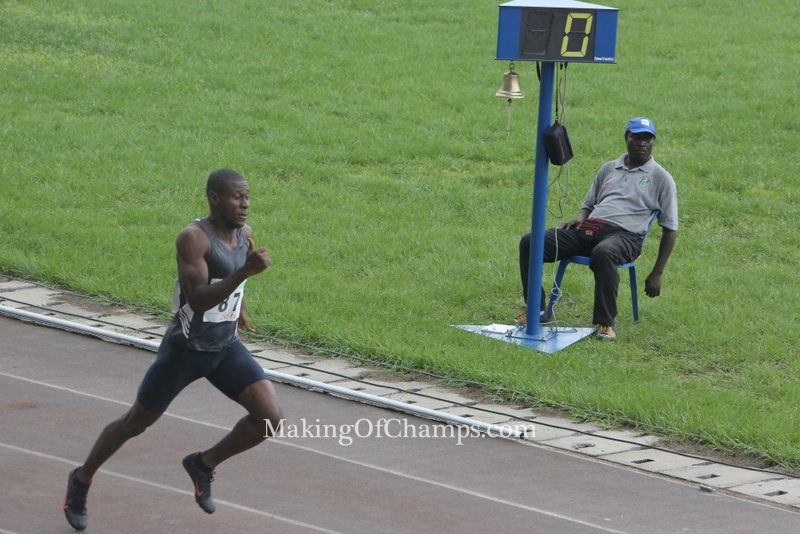 Okorie would have been happier had he secured the victory with the Olympic qualifying mark of 49.40s, and will have a final opportunity of proving his mettle at the Warri Grand Prix on Saturday.
He said, "It's great to be National Champion again. In 2013 I was one. However I didn't hit the required time for the Olympics qualification. Beating the defending champion wasn't so special – it would have been awesome if I had beaten him with a National Record (NR) or Olympic qualifying time.
"Winning is good because it can motivate you tomorrow when you're waiting on the  starting blocks – you know who you are, and you don't have to wait for anybody; just go there and do your thing."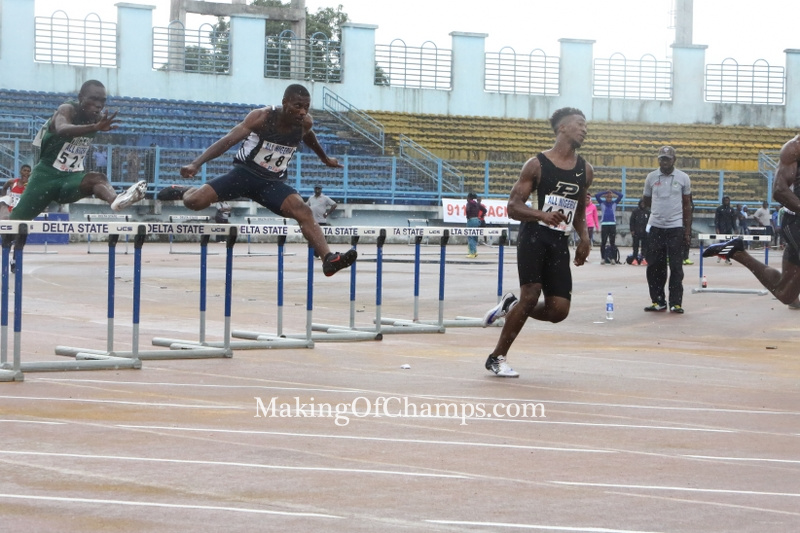 Amaka Ogoegbunam fought off the stiff challenge posed by Glory Nathaniel (57.86s) and Daisy Akpofa (58.59s) to claim her third consecutive National crown.
Following the absence of the likes of Tameka Jameson who recently won a Bronze medal in Durban, and Ugonna Ndu, the African Games Champion won with a time of 57.61s, which she was far from impressed with:
"The race didn't go as planned because I decided to push hard to get down to 55s but it didn't happen, so I'm going to run again at the Grand Prix. I have been battling with a hamstring injury I got at last year's World Championships in Beijing and African Games where I got a medal I was not expecting. I just need to be more focused mentally and psychologically. This competition is a sort of warm up for me".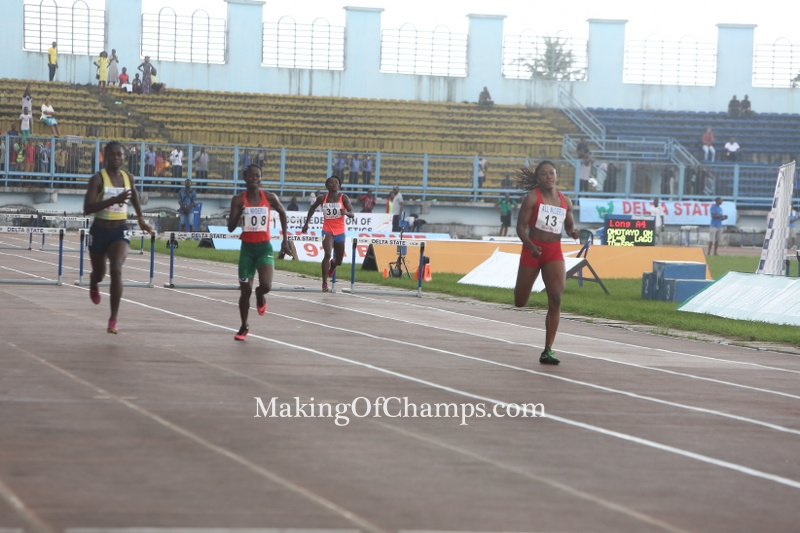 Ogoegbunam who signed with Sporting Clube de Portugal revealed that she's enjoying her time in the club even though she's felt like quitting sometimes when training gets tough.