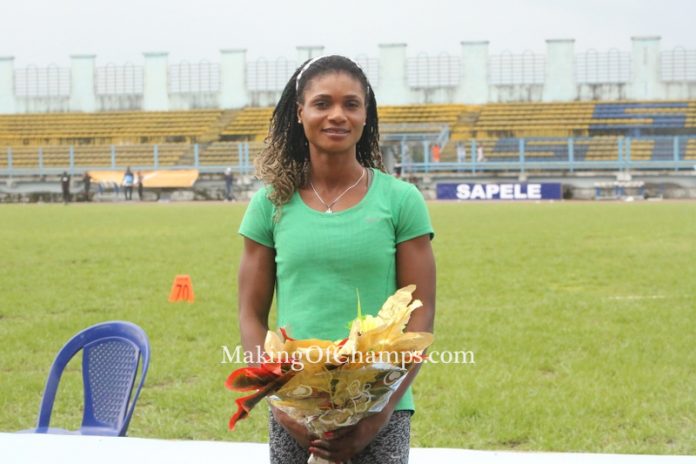 Patience Okon George proved why she is the best female quarter-miler in the country at the moment, powering to two consecutive 400m national titles at the Nigerian Olympic Trials held in Sapele, Delta State.
It was a race completely stacked with Nigeria's best female 400m runners, and could have gone either way with the caliber of athletes in the startlist. However, Okon George had to surmount the challenge, establishing a little lead in the last 150m which she dearly held on to and winning in 51.67s.
Omolara Omotosho pushed Okon George all the way but had to settle for 2nd in 51.97s, with Margaret Bamgbose recovering from her poor outing on day 1 and make the podium, finishing 3rd in 52.27s.
2013 champion Regina George finished 4th with a time of 52.57s, but it was not the kind of return 2014 champion Folashade Abugan would have wished for, finishing 8th in 54.38s.
Okon George has a Season's Best of 51.06s, winning Bronze at the 2016 African Championships in Durban, South Africa. With her in the team and many more Nigerian athletes running a sub 52s, who knows Nigeria might stand a good chance of getting a medal in the women's 4x400m relays at the Olympics.