Partners on the track and partners in life – this best describes the unique relationship that exists between long distance runners Deborah Pam and Emmanuel Gyang who both claimed National Titles in the men and women's 5000m on Day 1 of the Nigerian Trials in Sapele, Delta State.
The pair is based in Plateau State and could possibly pass for Nigeria's version of Ethiopian long distance couple Tirunesh Dibaba and her husband Sileshi Sihine who both compete in the 10,000m and run for the Prisons Police Sports Club.
Both Pam and Gyang compete for the Nigeria Security and Civil Defence Corps (NSCDC) and also run the Marathon amongst other events.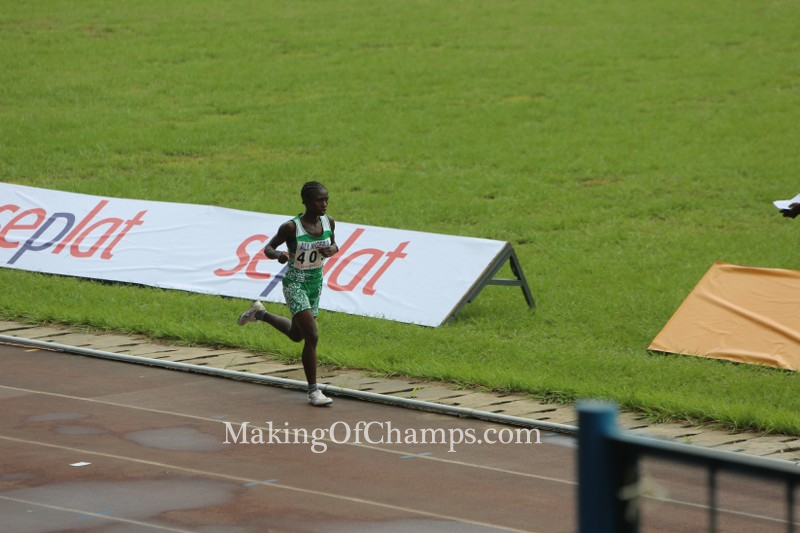 Pam was the first one to take to the track on Thursday and dominated for almost the entire duration of the race. This was not surprising, considering that she has won several marathons in Nigeria including the Splash FM Marathon and the Ibadan Marathon.
She crossed the finishing line in a time of 17:23.50 to finish ahead of Aderonke Olumudi of Lagos State and Elizabeth Nuhu who both clocked 17:38.06 and 17:44.20 respectively.
Her husband Gyang then competed in his own event and was the man to beat as he claimed his first National Title in 14:52.75, while Stephen Joshua (15:03.13) and Solomon Yilbam (15:09.25) followed in 2nd and 3rd respectively.
Whilst speaking with Making of Champions, Gyang disclosed his pleasure at the duo's victorious outing after months of hard training.
"It's a joyful thing for me to have won because before he died, my coach told me to never give up. And since he passed on I've been the one training other athletes. I am so happy that Deborah placed 1st because I'm the one that trained her. We are competing next in the 10,000m", he said.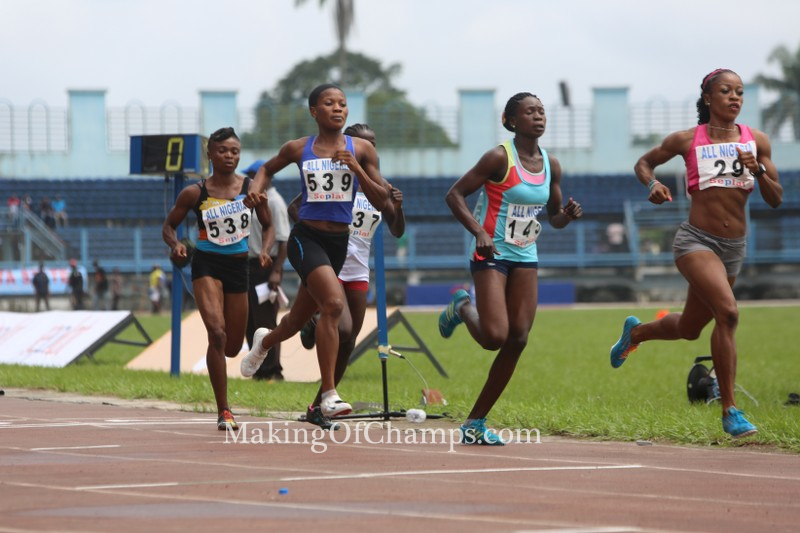 Philomena Ikehandu proved too strong for Aminat Alabi in the women's 800m while Soudi Hamadjam continued his unbeaten run to win the men's event where he posted a time of 1:49.80. Ogunseye Adegoke clocked 1:51.99 to follow in 2nd, with Daniel Agboola finishing 3rd in a time of 1:53.25.