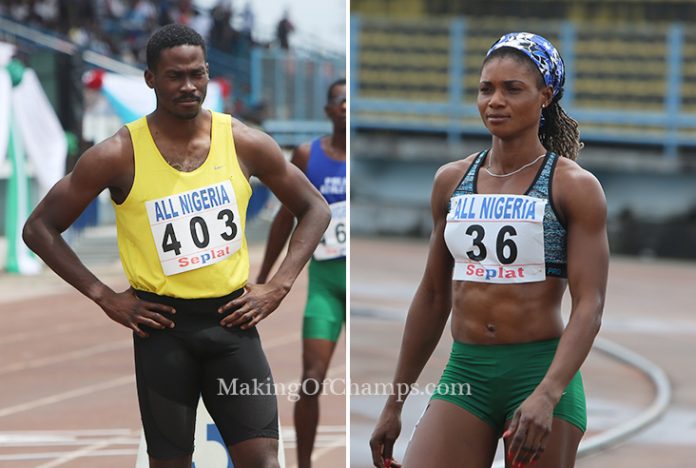 Patience Okon George showed that she remains the favourite to win the women's 400m title, running the fastest time of 51.33s in the semifinals to win the first heat at the Nigerian Olympic Trials.
With a Season's Best of 51.06s, Okon George is Nigeria's fastest female quarter-miler this year and proved why she remains the one to beat, easily winning her race and going through to the final aiming to retain her title.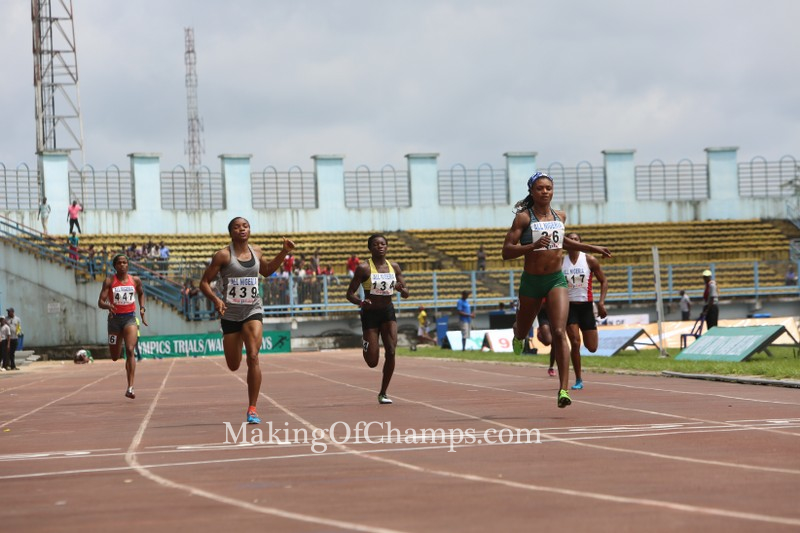 It was a stacked heat 1, with Omolara Omotosho finishing 2nd in the race with a Season's Best of 51.88s and Yinka Ajayi 3rd in 52.29s. Former champion, Folashade Abugan who was making a comeback from childbirth finished 4th in 52.91s and nicking a qualification spot in the final as one of the fastest losers.
Heat 2 was another interesting race with Regina George winning it in 52.24s and Rita Ossai 2nd in 52.61s. Surprisingly, Margaret Bamgbose who has the 2nd fastest time by a Nigerian female quarter-miler finished 3rd in 52.86s.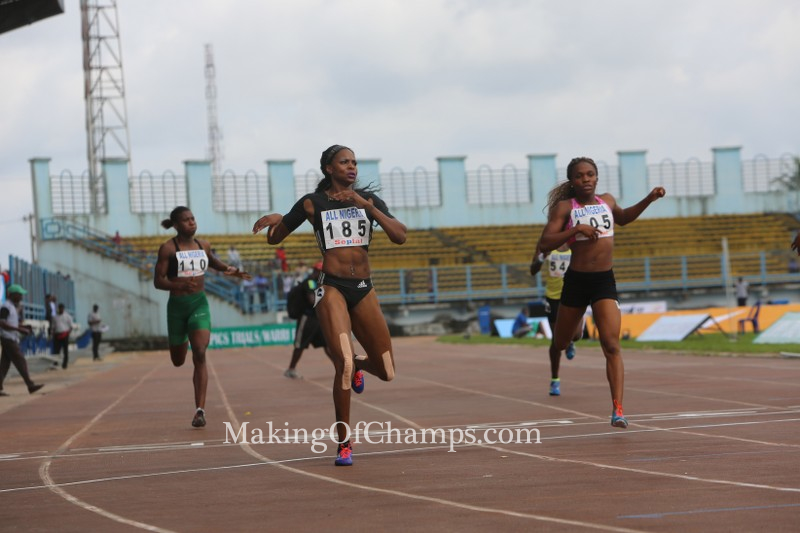 It could be that Bamgbose's first appearance on a Nigerian track played a factor as she struggled with a poor start and only picked up in the last 100m to even place 3rd. However she could come back stronger in the final and possibly finish on the podium.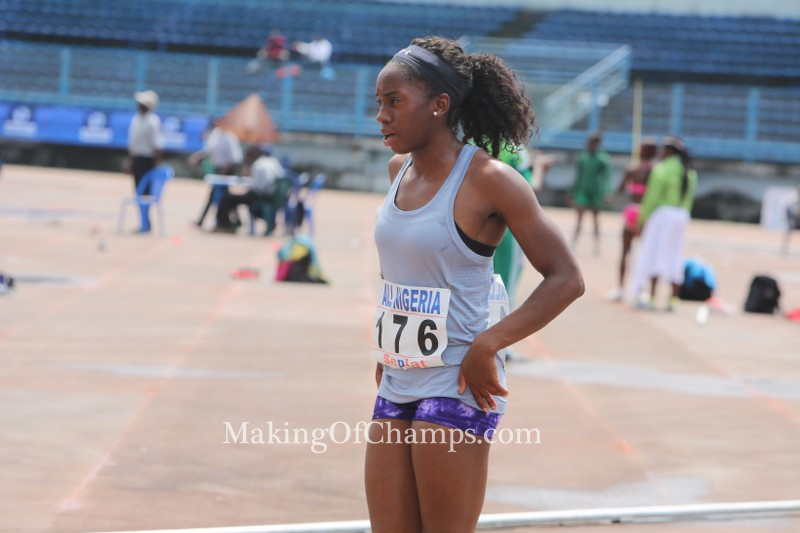 In the men's category, Paul Dedewo ran the fastest time of all three semis, winning heat 3 with a time of 45.79s. He calculated his race perfectly as he overtook Orukpe Erayokan in the last 200m to execute a strong finish. Erayokan on his part finished 2nd, going through to the final and will be hoping for his first sub 46s of the season.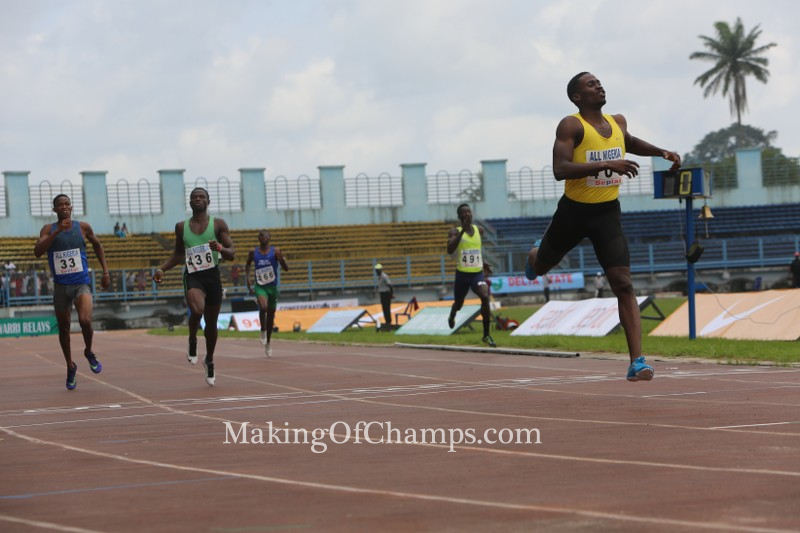 For Kunle Fasasi, Nigeria's fastest quarter-miler this season with 45.43s he was never in danger of losing his heat, comfortably winning heat 1 with a time of 46.09s. Samson Nathaniel finished 2nd in 47.08s with James Howell 3rd in 47.15s.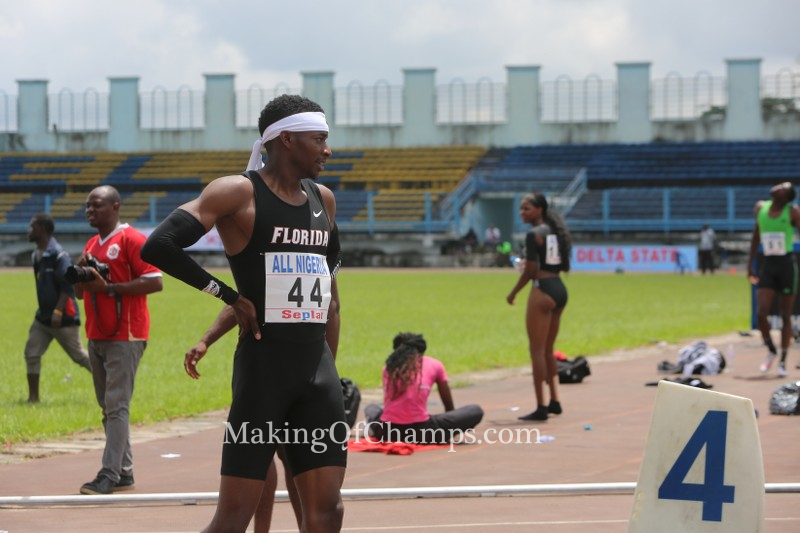 Defending champion Chidi Okezie won the final heat in 46.74s, and will have to dig deep to retain his title. All the male 400m runners are chasing Olympic qualification of 45.40s, and maybe they can spur themselves in the final to meet the standard.