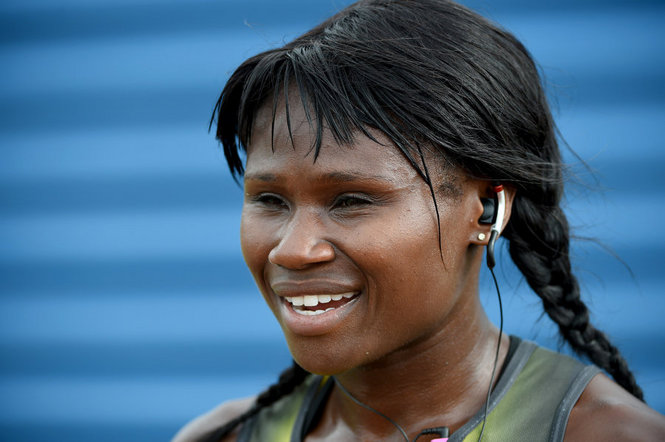 All attention seems focused on Oluwatobiloba Amusan, but she could have a strong challenger in Toyin Augustus, who could spring a surprise in the 100m Hurdles in 2016, with impressive displays in some of the meets she has participated in this year.
Augustus who is 36 years old, last weekend won the 60m Hurdles at the Boston University Last Chance Meet, clocking a time of 8.47s. It is one of a series of fine results she has been able to churn out recently despite her age. Last month, she equally won the 60m Hurdles at the Gordon Track Harvard University meet, with an even a better time of 8.40s.
Now the question is: can she surmount the likes of Amusan who last weekend won the 60m Hurdles for her school with a Personal Best of 8.23s? There is also Lindsay Weyinme to consider as a possible rival to contend with this year.
Augustus has been running for Nigeria since the last decade but has been away for some years after taking time off to serve a ban, get married and birth a child. Her recent performance seems to indicate that she has come back stronger and  hasn't given up on her Athletics career just yet.
She is a double continental 100m hurdles GOLD medallist, winning the 2007 African Games in Algiers and the 2006 African Athletics Championships in Mauritius. She's also competed at the 2007 and 2009 IAAF World Championships, boosting a rich resume.
With a PB of 12.85s in the 100m Hurdles, Augustus' best days might be behind her, but she could be aiming for one last bow this year, which will leave both Amusan and Weyinme on their toes.
Photo Credit: photos.al.com