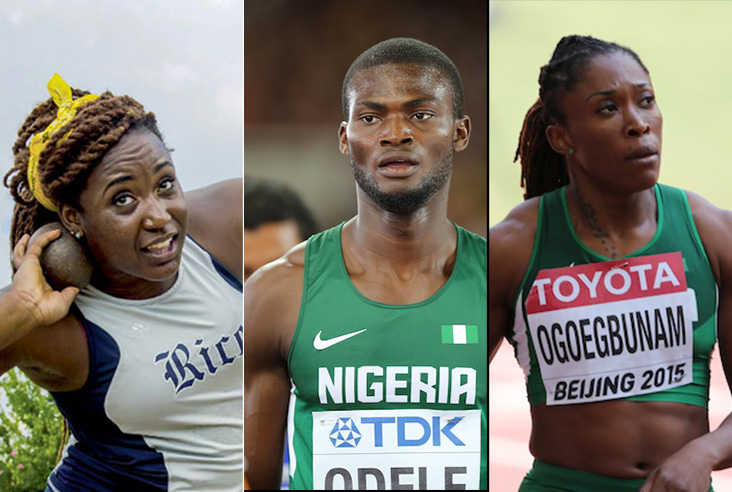 Here's the full schedule of ALL Team Nigeria Athletes competing on DAY FIVE (September 17th) at the 2015 All-African Games, Congo Brazaville. You can follow Making of Champions on any of our social media platforms for LIVE TWEETS on Twitter and POSTS on Facebook throughout the day.
Men's Long Jump Final
5:05pm – Samson Idiata.
Women's 400m Hurdles Final
5:10pm – National Record holder, Ajoke Odumosu vs. National Champion, Amaka Ogoegbunam.
Women's 200m Final
5:20pm – 2015 All-Africa Games 100m Champion, Marie Jose TaLou vs. Ngozi Onwumere and Lawretta Ozoh.
Men's 200m Final
5:30pm – National Champion, Tega Odele vs. African Junior Champion, Divine Oduduru and Obinna Metu.
Women's Shot Put Final
5:40pm – 2015 All-Africa Games Discuss Champion, Claire Uke.
Women's 4x400m Final
7:00pm – Nigeria
Men's 4x400m Final
7:20pm – Nigeria vs. Botswana and Kenya
Pick of the Day
Men's 200m Final.