She first came into reckoning as an integral part of Nigeria's 4x400m women's relay team, but Patience Okon George is no longer content to watch from the sidelines, choosing instead to carve a niche for herself in the individual 400m race.
And so the Cross River State athlete took the bull by the horns, powering to her first national title as she beat opponent, Regina George in a thrilling encounter at the Warri Township Stadium, venue of the 2015 Nigerian Trials.
Okon George placed 3rd behind Folashade Abugan and Omolara Omotosho during last year's edition of the championships, but upgraded to GOLD on Friday, thus confirming her status as Nigeria's best in the event in recent times.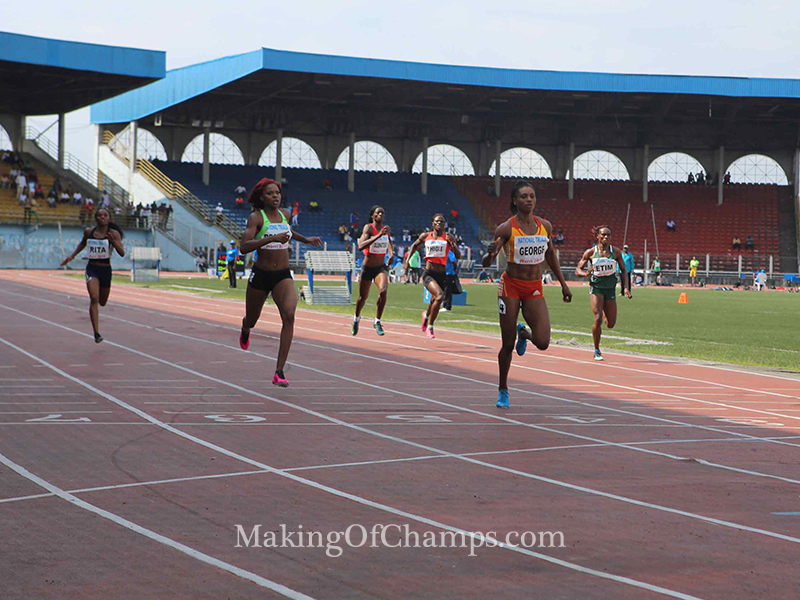 This follows her impressive feat of setting a Personal Best (PB) of 50.76s at La Chaux-de-Fonds a month ago, making it the fastest time by a Nigerian since Falilat Ogunkoya ran 50.50s at the 2001 World Championships. The feat also propelled her to the 12th spot in the 2015 World Rankings!
Regina followed hard in the final, almost matching Okon George's strides, before running out of steam in the final 10m of the race. This gave Okon George the win with a time of 51.31s, while her opponent settled for 2nd with 51.65, as Margaret Etim finished 3rd with 52.64s. Rita Ossa (52.84s) and Tosin Adeloye (53.14s) placed 4th and 5th respectively.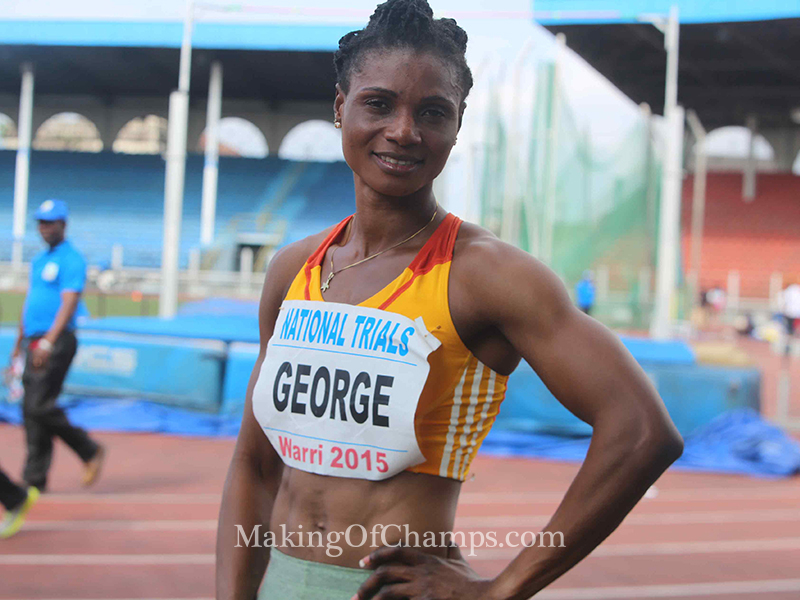 Speaking to Making of Champions after her race, she said: "I feel good because running the 400m more than once within two days is not easy. I give God the glory because finally, I won the national title. I'm not scared of Regina for now because I know what she's capable of; I also know that I'm in better shape than she is so let her bring it on", she said.
The African Championships Bronze medallist is the fastest over the distance this season, and will be looking foward to setting a new Personal Best (PB) in Beijing next month: "The World Championships is my next target. I will give my best; I also promise to make Nigeria proud", she said.
Okezie causes upset in the men's 400m!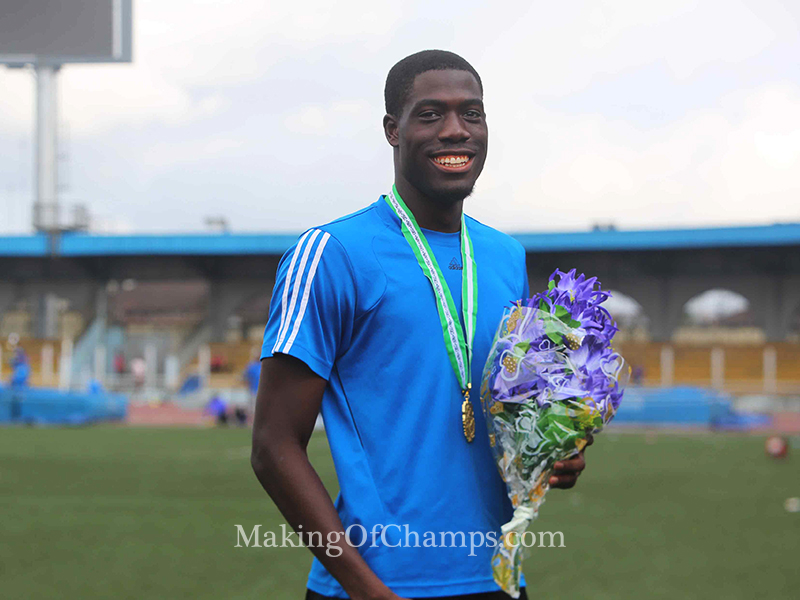 A surprise winner was thrown up in the men's 400m, which was expected to be an avenue of settling old scores between two of the country's homebased athletes, Orukpe Erayokan and Nathaniel Samson.
And indeed it seemed that Erayokan was already getting even, until the athletes approached the home straight, and then he faded away, gifting the title to little-known Chidi Okezie (46.15s) on his first visit to Nigeria.
Samson posted 46.20s to win Silver, with Noah Akwu finishing in 3rd place with a time of 46.38s. Robert Simmons (46.56s) crossed the finishing line ahead of Erayokan (46.58s) who took a distant 5th position.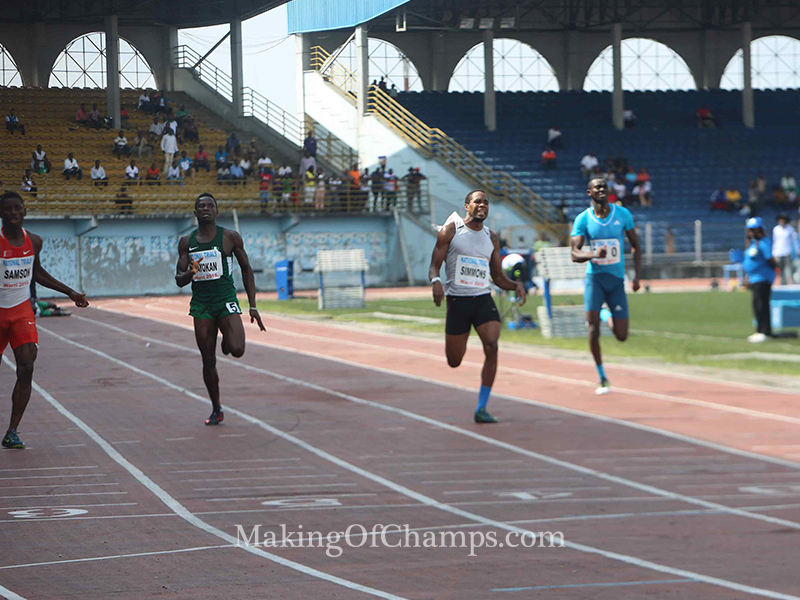 Newcomer Okezie who has a PB of 46.07s said, "I'm just blessed to win my first race during my first visit to Nigeria to compete . You never expect to win but you go out with the mindset expecting anything to happen, especially with the talented field that was out there; anything was possible."
The 22-year old competed for the US at junior level and was part of the American 4×400m relay team that won GOLD at the 2012 World Junior Championships in Barcelona. Speaking about his decision to run for Nigeria, he said:
"The Nigerian people contacted my coach when they saw my name, so they talked to me. I must say that it has been a challenging and new experience as well. I knew I had to get out hard because I'd had some fast people in the heats with me, so I knew it was going to be a fast race. I tried to prepare myself mentally to get ready."
Having competed in the CAA Warri Grand Prix before coming for the National Trials, Chidi Okezie is probably one athlete Nigerians would be seeing for a long time.