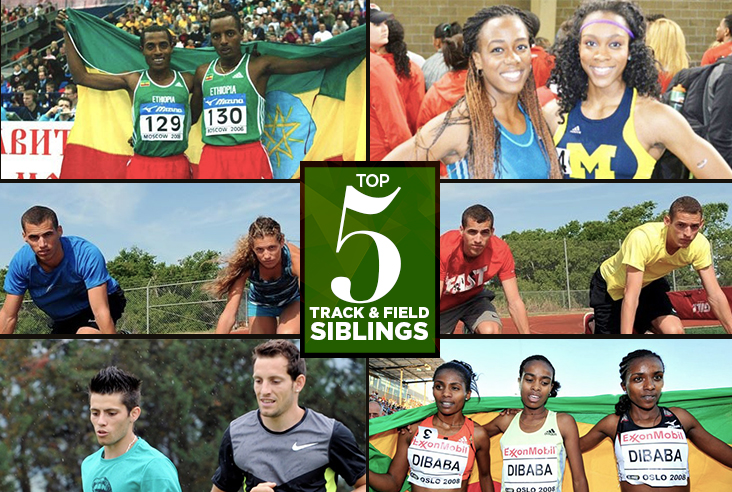 Over the years, the world has been graced with the phenomenon of having siblings in the same sport. From tennis super stars, Venus and Serena Williams, to football icons, Kolo and Yaya Toure, the list remains inexhaustible. Check out Making of Champions' Top 5 list of Siblings in Track and Field. You might also want to see the summary in a video format here.
5. Tiffany Porter (nee Ofili) and Cindy Ofili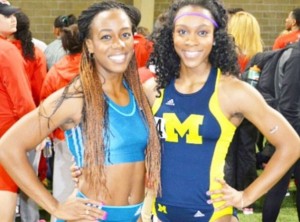 A few days ago, 20-year old Cindy Ofili formally switched allegiance to Great Britain ahead of this year's World Championships in Beijing, toeing the line of her 'big' sister, Tiffany Porter who did same just before the London 2012 Olympics.
The hurdling sisters were born in the US to a Nigerian father and British mother and qualify for British citizenship. But it also means that Cindy has no plans of competing for Nigeria, having earlier listed her as one of five US-born athletes who could represent Nigeria at the Rio 2016 Olympics.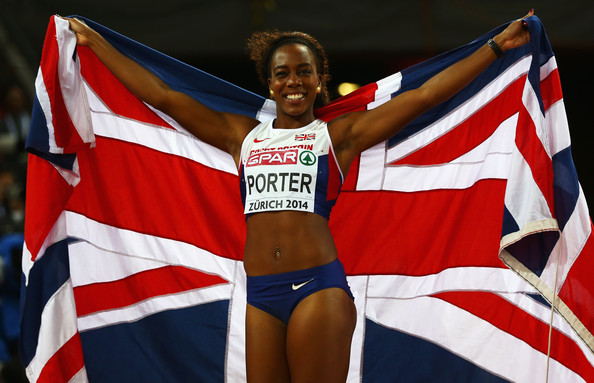 27-year old Porter has since become the British Record holder in the 100m Hurdles with a time of 12.51s, is the reigning European champion, and has also won Silver and Bronze respectively at the 2014 Commonwealth Games and 2013 World Championships. Incidentally, Porter's husband, Jeff, is also a hurdler and Olympian; he holds the University of Michigan's men's indoor 60m Hurdle record.
Cindy is currently a junior at the same institution, which happens to be Porter's alma mater as well, and shattered her older sister's 7-year old record with a PB of 12.60s in Oregon earlier this month. She is surely following hard on Porter's heels with 7th position on the 2015 IAAF Top List, as against Porter's No.5 spot.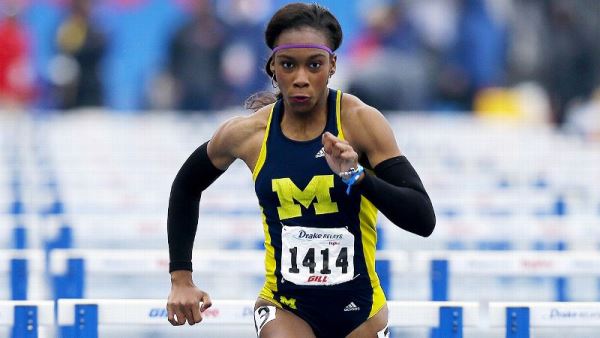 Cindy's blazing form has led to speculations that she may soon surpass her elder sister's feat, and will probably send her on early retirement as Porter said during an interview some years ago: "The day my baby sister beats me is the day I retire from track and field", and when recently reminded of that comment, she said, "I'm doing everything in my power not to eat those words. She's running so well."