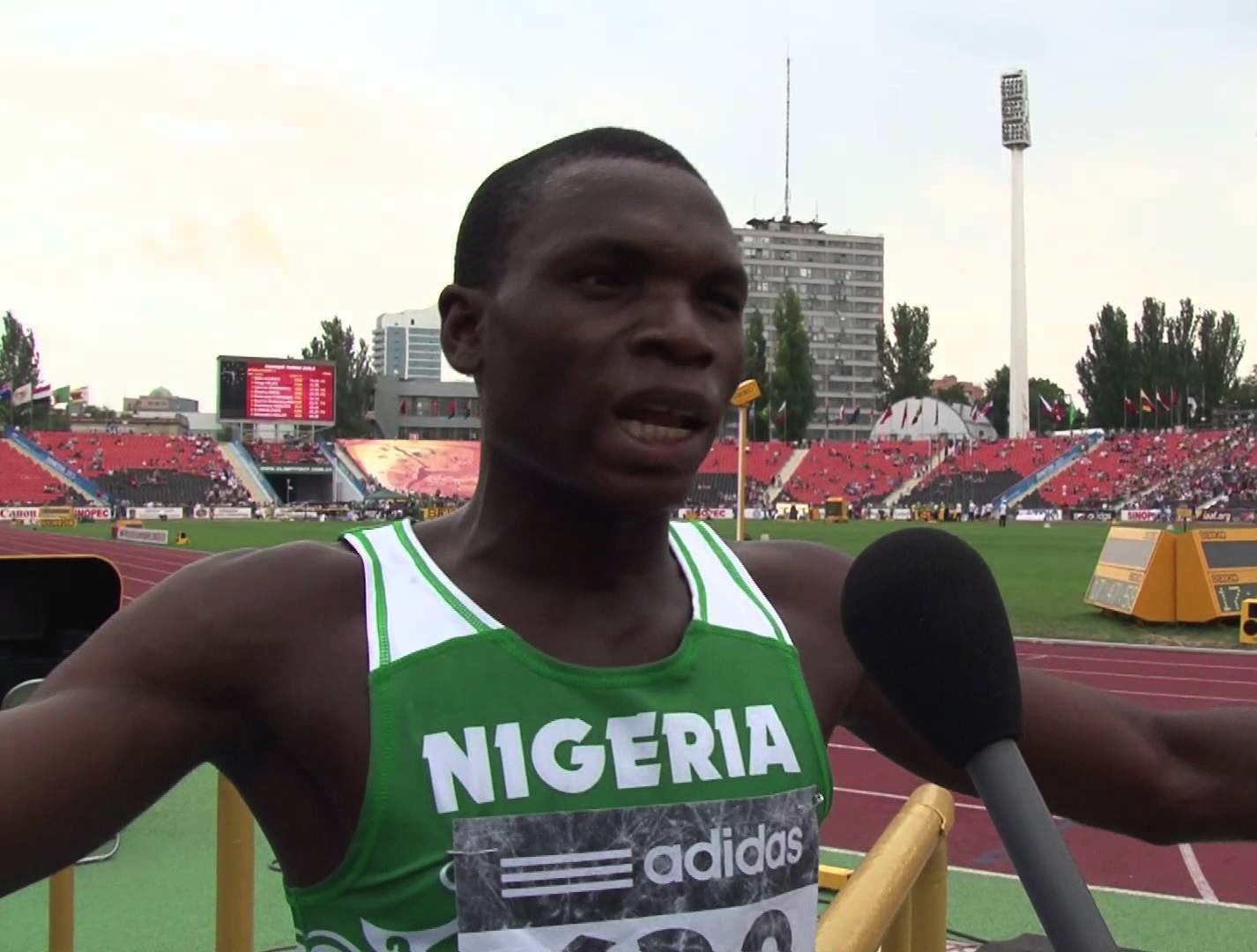 Nigeria's Divine Oduduru first came to reckoning as the sprint double champion of the maiden edition of the African Youth Athletics Championship (AYAC) which was held last year in Warri, Delta State. However, he has not looked back since then and is ready to prove that he has come of age as he gets set to make his debut in the African Senior Championships holding from August 10th to 14th in Morocco.
The Delta State athlete has remained consistent and has closely been on the heels of his seniors, if not surpassing them in recent times. Oduduru ran the fastest 200m by a Nigerian last season, posting a time of 21.13secs in the semis of the IAAF World Youth (U-18) Championships in Donetsk, Ukraine even though he didn't make it to the podium.
It was a different story this year however, going by the scorching (thought wind-assisted) 20.25s he clocked recently at the IAAF World Junior (U-20) Championships in Oregon, which was good enough for a Silver medal, and incidentally turned out to be Nigeria's  only medal at the championships! His time also ranks as one of the top five fastest times run by a Nigerian (unofficially, since it is not valid for record purposes due to the strong tailwind. This feat followed his outstanding performance at the National Trials where he won the 200 title easily in 20.87s in his debut outing at the competition.
He is bound to face stiff competition from Africa's No.1 in the event this year, Botswana's Isaac Makwala who has been in great form this season. The more experiened sprinter breasted an astonishing 19.96secs in Switzerland last month barely ninety minutes after setting an African record of 44.01s in the 400m. Other contenders are Lesotho's Mosito Lehata, Africa's No.2 with 20.36s, Akani Simbine of South Africa who is No.3 with 20.37s, followed by team mate, Ncincihli Titi (20.41s).  
Oduduru comes to the competition as the continent's joint No.7 with a PB of 20.66s set in the semi-finals of the World Juniors, and it will be a breath of fresh air to see the GOLD medal to return to Nigeria eight years after Uchenna Emedolu won it, while Noah Akwu picked a Bronze medal at the last edition of the championship, which was held in the Republic of Benin two years ago!
 200m Men's Schedule: August 13th – 10.10am, Round 1, 7.00pm – Semis, August 14th, 7pm – Final
(NB: This program is liable to change according to the number of participants and the local conditions)