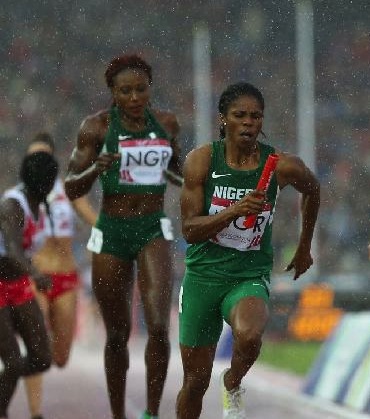 The absence of Defending African 400m Champion Amantle Montsho, has paved the way for Nigerian Champion, Folashade Abugan, to win her first continental title when the 19th African Senior Championships take off from August 10 to 14 in Marrakech, Morocco.
Botswana's former world champion, and 2010 Commonwealth champion, was dethroned in Glasgow after she finished in fourth place behind the Jamaican trio of Stephanie McPherson, Novlene Williams-Mills and Christine Day. However she tested positive for a banned stimulant immediately following that race and has been provisionally suspended.
This development is now likely to result in a Nigerian 1-2-3 as Abugan and her  teammates, Patience Okon George and Omolara Omotosho, who are all in Africa's Top 5 list this season, will now be the favourites for the podium positions in Marrakech. For now, Montsho is top of the continental list with 50.37s, with Abugan (51.21s), Patience George (51.29s), Regina George (51.30s) and Omotosho (51.56s) completing the Top 5 (Regina will not be in Marrakech, following the injury she sustained during last week's Commonwealth Games).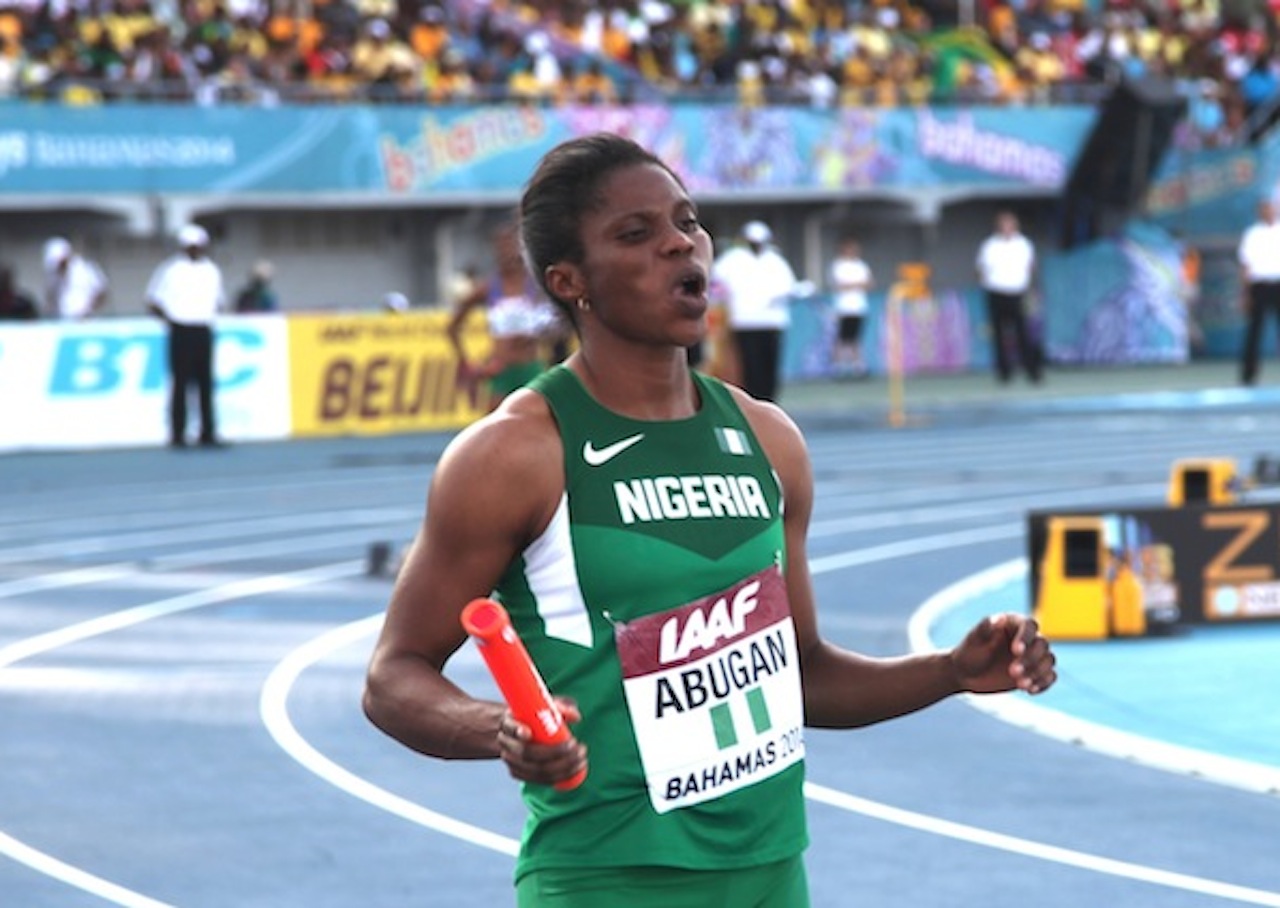 Incredibly this could be the first time that Nigeria sweeps the medals in the women's 400m at the African Championships since 1990, when Fatima Yusuf, Charity Opara and Emily Odoemenam took to the podium, and would be the first Nigerian victory in the event since 1998, when 400m African Record Holder Falilat Ogunkoya won an incredible 200/400m double with then Championship Records of 22.22s and 50.07s respectively! Incidentally Abugan claimed Silver in 2008 and Bronze in 2010, both times behind Montsho who won GOLD on each of those occasions.
Abugan has been consistent this season, and was a member of the Bronze winning 4x400m team at the IAAF World Relays in the Bahamas in May. She put up an impressive performance to dethrone two-time winner, Regina George, at the National Trials in June and then anchored the 4x400m team to a Commonwealth Silver medal in Glasgow just last week. She was the only one of Nigeria's 'Fantastic Four' to reach the individual 400m Final in Glasgow where she finished 5th, and she will be the athlete to beat in Morocco!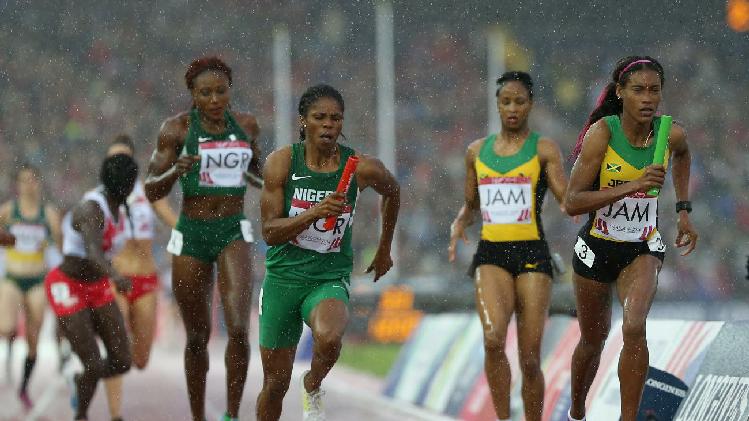 That said, Okon George and Omotosho are bound to give Abugan a good fight for the title, noting that the trio also swept the medals at the National Trials in Calabar, and were also members of the Silver winning team in Glasgow and Bronze Medallists in the Bahamas. A Nigeria 1-2-3 is definitely on the cards ahead of the championships in Morocco.
Women's 400m Schedule: August 10 – Round 1 at 6.10pm, August 11th – Semis at 7.50pm, August 12th – Final at 7.00pm
(NB: This program is liable to change according to the number of participants and the local conditions)