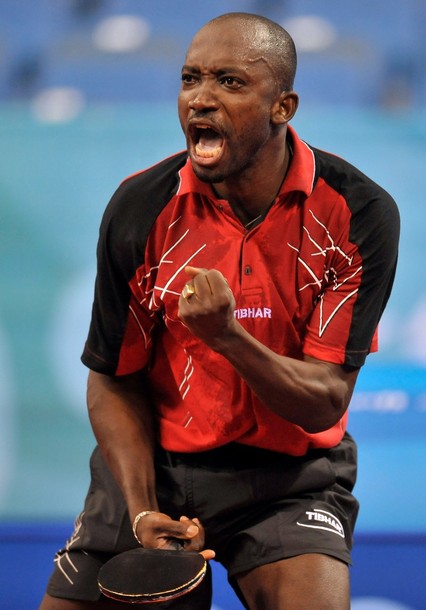 Nigeria won a Bronze medal in the men's team table tennis this morning, by defeating India 3 matches to 1, with wins in the singles matches from Quadri Aruna and  Ojo Onaolapo (3 games to 1 each) and a win in the doubles by Segun Toriola and Ojo Onaolapo (3 games to 2)!
But it was this AWESOME 41-shot defensive rally by Toriola, the only Nigerian in history to participate in 6 Olympic Games, in the semi-final loss to Singapore yesterday that has been doing the rounds on YouTube!
It had the British commentators (viewable here in UK only) calling it the Rally of the Tournament and of the Year! We've never seen anything like it – have you?