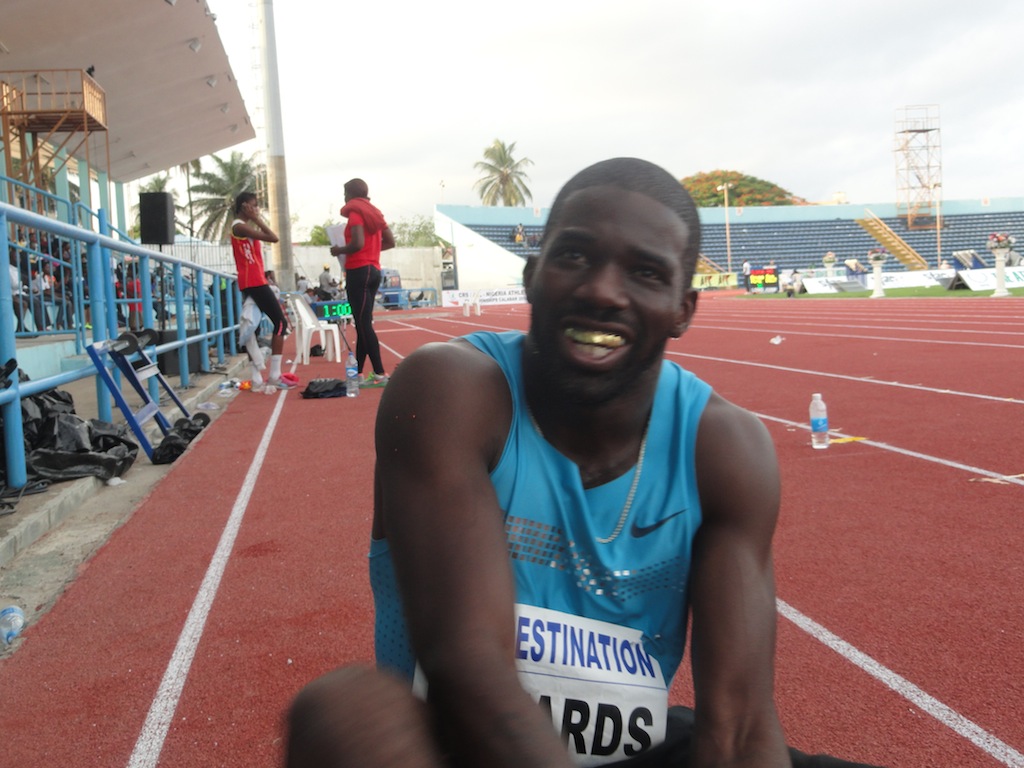 The Nigerian Athletics Championships which wrapped up a week ago in Calabar seemed to usher in a new era in Nigerian Athletics – one which could see American athletes who have switched allegiances to dominate Nigerian Track & Field for some time to come, if there continues to be no serious effort or investment by the AFN or the private sector to develop athletes in Nigeria.
Athletes switching from USA to Nigeria has not been uncommon in the past few years. Indeed, Blessing Okagbare aside, most of the top athletes representing Nigeria currently, such as Regina George and Gloria Asumnu, once donned the blue, red and white of Team USA. That said, never has the systematic switch of allegiances of Americans to Nigeria caused as much controversy as it is causing right now, because in the past, the links that the athletes had to Nigeria were plainly obvious – within their names, and for the clear fact that either one or both of their parents were Nigeria. The only difference between them and other Nigerians was being born and brought up in the US.
What we are currently witnessing seems to be a completely new trend. Now, it seems that we're no longer satisfied with recruiting Nigerians who were born and bred in America. The latest swathe of athletes recruited, who waltzed into Nigeria for the first time in their lives to dominate at the Nigerian Trials, would appear to have questionable links to Nigeria at best, completely fabricated at worst. We EXCLUSIVELY interviewed each of these new athletes at the Trials, so every day this week, we will be publishing the interviews with each of them, and asking you the public the questions that will inevitably arise – are these athletes really Nigerian? Were they really eligible to receive Nigerian Passports? Should they really be competing for Nigeria?
Probably the most critical question that arises is this – why are we expending great resources and efforts recruiting athletes who are not good enough to compete for USA, while we lose our best World-Class talents, such as Kemi Adekoya and Femi Ogunode, to the likes of Bahrain and Qatar respectively? Essentially, it would appear that we are mortgaging the futures of our best talents to take in these Americans, most of whom are in the twilight of their careers and will not make it past Rio 2016, even if they make it that far. Tell us what you think about each interview – interestingly, when asked about their family links to Nigeria, the responses we got ranged from parent, to grandparent, great-grandparent and even great-great-grandparent!
A quick check of Nigerian citizenship law shows that there are only 3 ways to obtain Nigerian nationality: (1) By birth (2) By registration (a woman married to a Nigerian man can obtain citizenship) and (3) By naturalisation (must have resided in Nigeria for 15 years). As such, the only way these athletes could possibly qualify is through birth: "A citizen by birth in Nigeria is a person who was born in Nigeria before or after independence and whose parents or grandparents belonged to a community indigenous to Nigeria, or any person born outside Nigeria either of whose parents is a citizen of Nigeria."
Essentially, it seems rather unlikely that any athlete who does not have at least one parent who is Nigerian could possibly be eligible to receive a Nigerian passport and hence compete for Team Nigeria. It does appears the law may include a loophole, which states that people born outside Nigeria but with a Nigerian grandparent may be registered (by none other than the President himself) as a citizen of Nigeria if, among other stipulations, the person has shown a clear intention to be domiciled in Nigeria. So at a stretch, any of these athletes with a Nigerian grandparent could possibly squeeze in, but do you really see any of them intending to spend any time in Nigeria, outside of attending the annual Trials to win the right to compete for Team Nigeria at international competitions?
Sit tight, and watch out for these exclusive interviews throughout the week. We will update this post with the links to each interview as they are published!
 1. MARK JELKS Interview with the Nigerian Press immediately after winning the 100 metre Nigerian Title!
2. NICHOLE DENBY Exclusive Interview with MAKING OF CHAMPIONS, after winning the 100 metre hurdles Nigerian Title!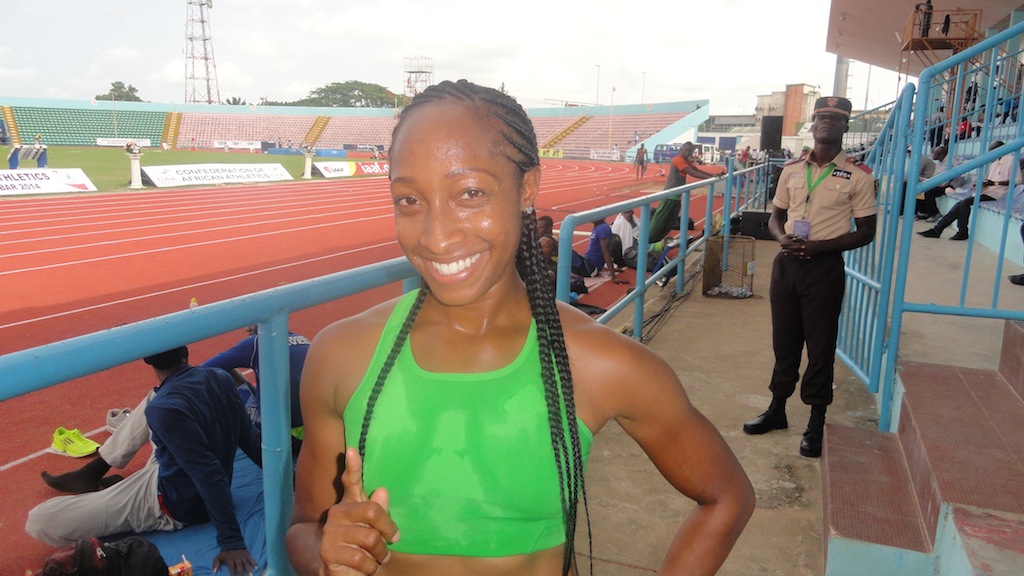 3. TYRON AKINS Exclusive Interview with MAKING OF CHAMPIONS, after winning the 110 metre hurdles Nigerian Title!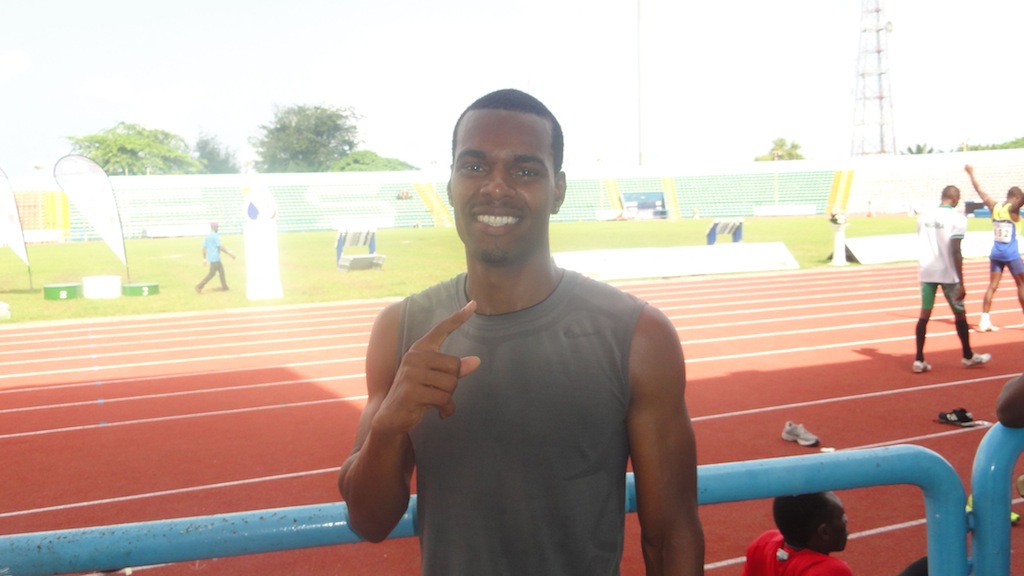 4. MONZAVOUS EDWARDS Exclusive Interview with MAKING OF CHAMPIONS, after finishing in 2nd place in the 100 metres at the 2014 Nigerian Trials!