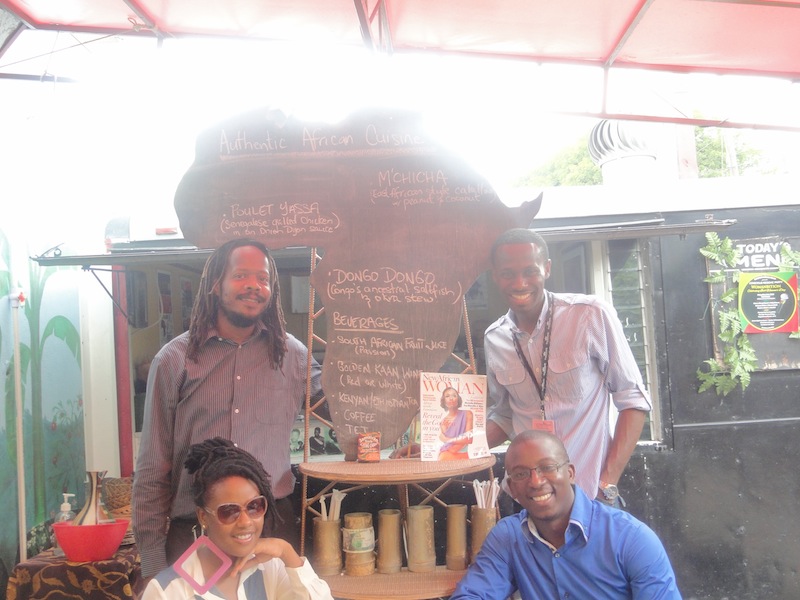 While it was completely surreal to be appearing on TV Jamaica's morning show, Smile Jamaica, just 3 days after we arrived in Kingston, it would merely set the tone for what would turn out to be an amazing week of follow-up radio appearances, attending arguable the biggest high school track meet in the world, CHAMPS, and meeting the past, present and future stars of Jamaican Track and Field!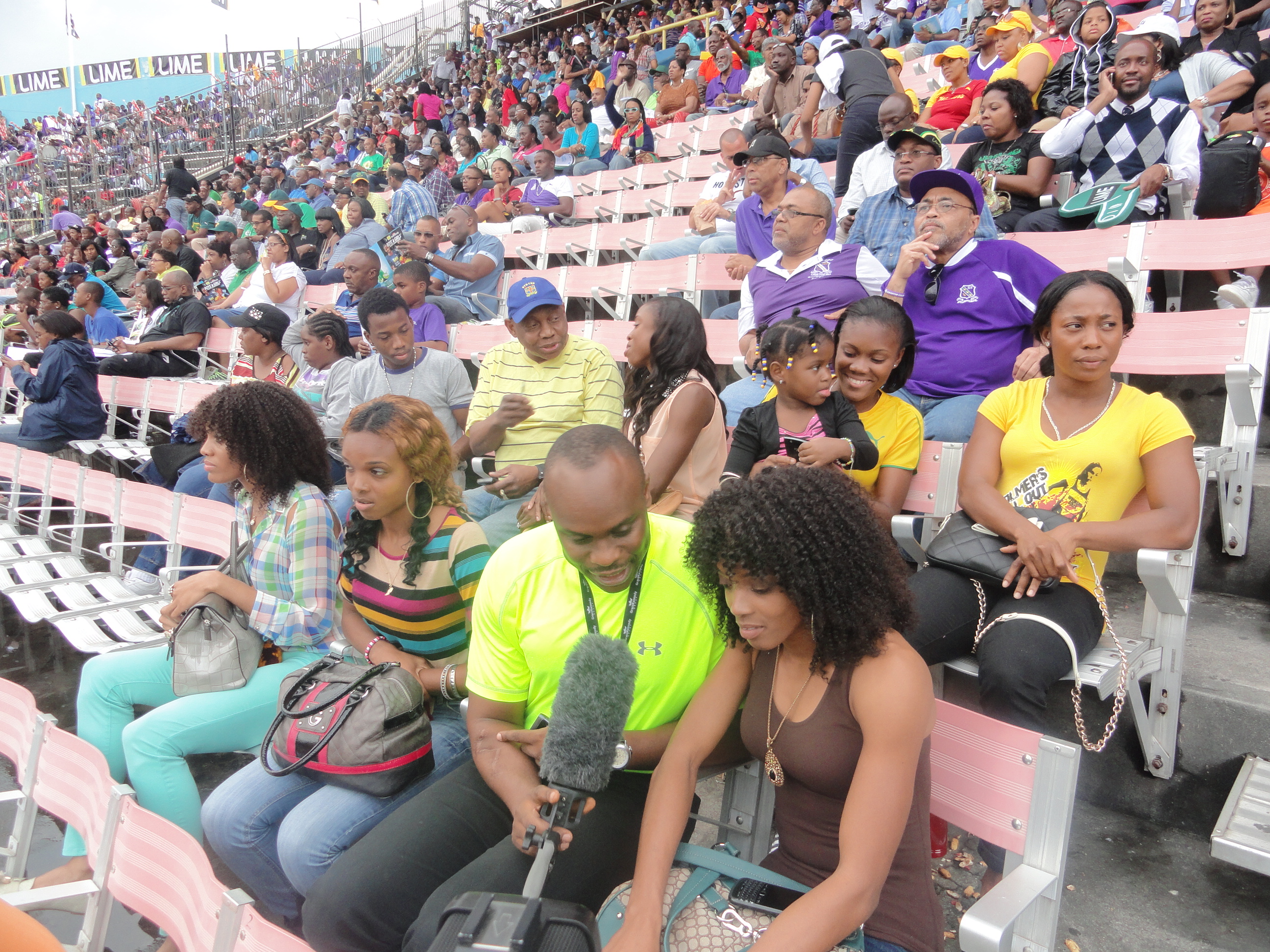 The TV appearance in itself opened up doors and created opportunities that I could not have imagined or planned for when we set foot in Jamaica. Later that day, we were hanging out at Usain Bolt's "Tracks and Records" bar, when I got an anonymous text message, commending me for a nice interview on Smile Jamaica that morning, and introducing me to a restaurant called Café Africa in Kingston! I was like, wow! No one even had the number for my Jamaican SIM card, which I had only bought two days before – whoever had been able to obtain it in a few hours after seeing us on TV that morning must be a pretty resourceful person…
We exchanged a few text messages, and when she introduced herself as "Emprezz, TV host, etc…google me, lol"… I did exactly that. When I realised that she was not only a TV host, but an accomplished singer/song writer, executive producer and entrepreneur, I was very keen to meet her for lunch at Café Africa – a great opportunity to make a new contact, who just happened to be a beautiful TV personality in Jamaica, had fallen into my lap, so I definitely wasn't going to pass that up! I knew that any further publicity I could generate about the documentary would be very worthwhile, so I met Emprezz Mullings-Golding for lunch the very next day at Café Africa…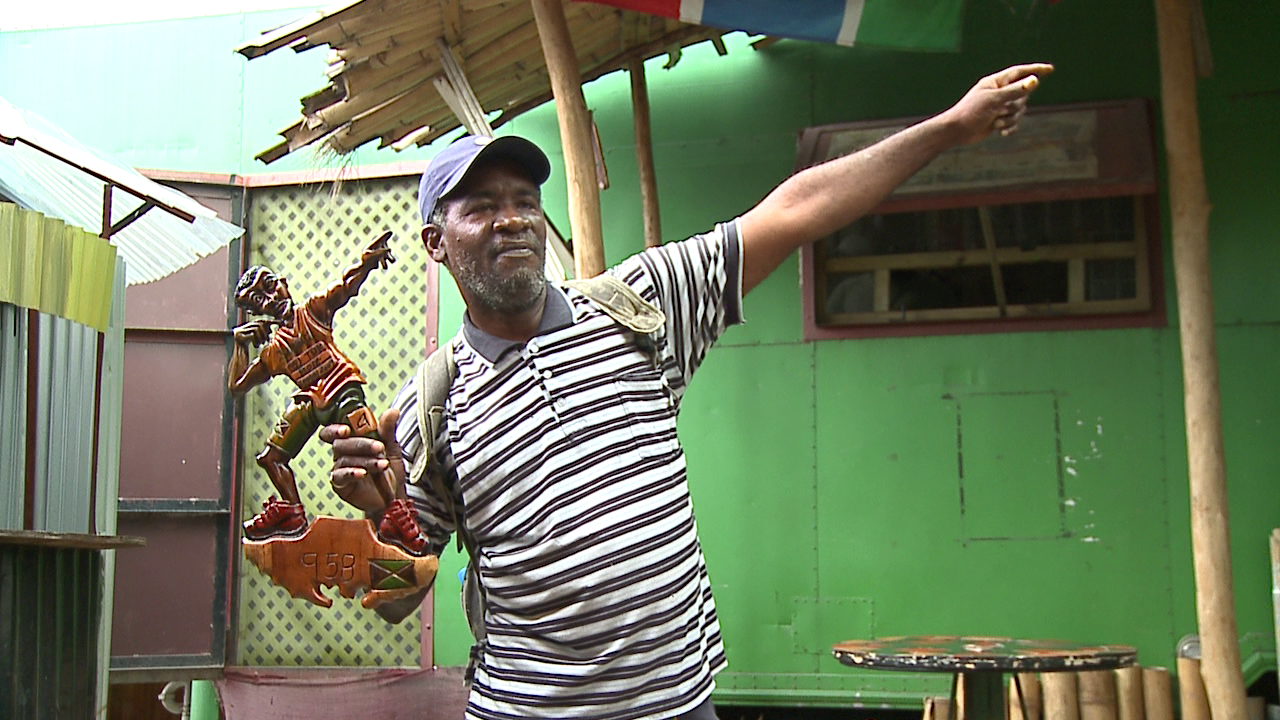 When I walked in to Café Africa around noon the next day, I was greeted by Emprezz and her husband, Stephen Golding, who also just happens to be the son of the former Prime Minister of Jamaica. He also hosts a radio program on Hot102 FM, so he quickly invited me and Enefiok to join him on his show 2 days later to talk about Making of Champions. Within a minute of sending his producer my phone number, she had called me to schedule it! It turns out that Café Africa was in part set up by Stephen and is one of the only places in Jamaica were you can get authentic  Africa cuisine.  The ethnic interior décor, the pictures of the African leaders in the far corner (which could score you a free meal if you guessed all their names), the Fela music playing in the background – all this added to the unique African vibe they had succeeded in creating here, all the way in Kingston, Jamaica. I was very keen to sample the menu of authentic African cuisine to get their take on food from the continent, so Emprezz and I made our orders and sat down to wait for the food to arrive.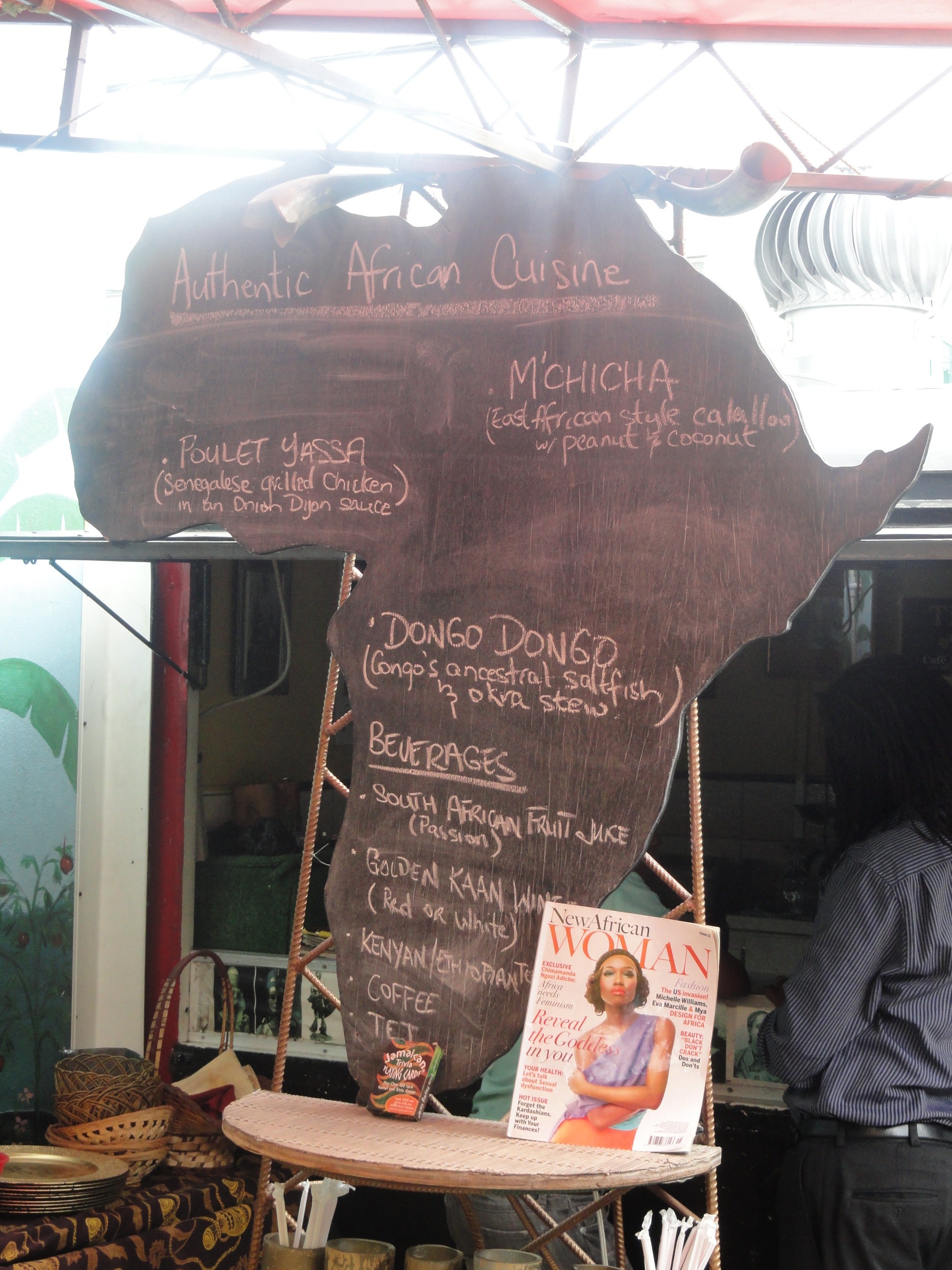 My Café Africa interview with Emprezz was one of my favourites from our time in Jamaica, especially because it was completely unplanned and unscripted. Within a couple of minutes of talking while we waited for our food, she had mentioned that her family was descended from the Igbo tribe in Nigeria and spoke vibrantly of being a lover of all things African. This was one woman, who knew her roots, her real roots! I quickly realised that I was on a set, without any cameras! The stage was set, the scenery was as Africa relevant as I was going to get in Jamaica, and Emprezz had just touched on a point that was very Making of Champions relevant…I quickly called my film crew, Ayobami and Chichi, who were shooting at the National Stadium at the time, to pack up and rush over to Café Africa while Emprezz and I were eating, so that we wouldn't miss out on the opportunity of a great interview on the perfect set for us!
The point she had touched on that was very relevant and top of mind for our documentary was reminding people, both African and Caribbean, that we're one and the same people. In fact, it turns out that over a third of Jamaicans were descended from slaves taken from ports in Africa located in what is present day Nigeria, and another 30% came from Ghana (our small "bredas" have to follow after us in everything! J ). Physiologically, it's unlikely that there is much different between West Africans particularly, and Caribbean people, between Nigerians and Jamaicans (I'll try to address this more comprehensively in future postings) – if that was the case, then why are Jamaicans so much faster than us right now? I put the very question to Emprezz…enjoy!
[wpvideo jyMRpo0y]