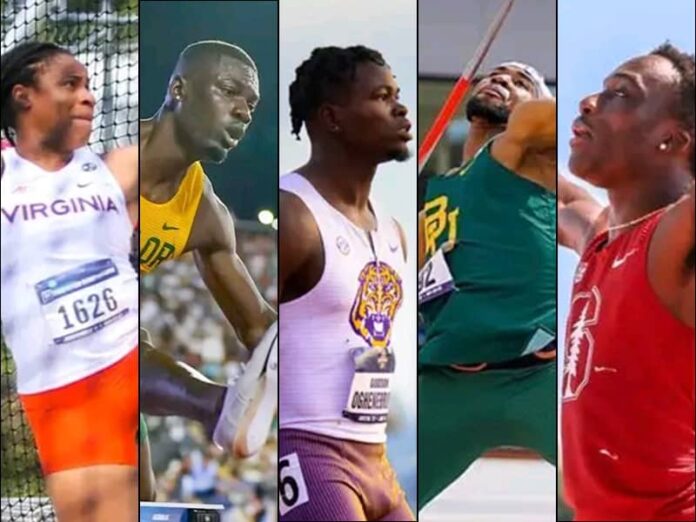 The NCAA season finally came to a close on the 10th of June after a thrilling four-day action at the NCAA Division 1 Outdoor Championships where so many records were re-written. Nigerian athletes did make the country proud with their jaw-dropping performances.
Udodi Onwuzurike made history by becoming the third Nigerian to win the NCAA 200m title and he did it in grand style, blazing to a time of 19.84s, his third sub-20 of the season. He came close to Divine Oduduru's National Record of 19.73s after he clocked a Personal Best (PB) of 19.76s in the prelims.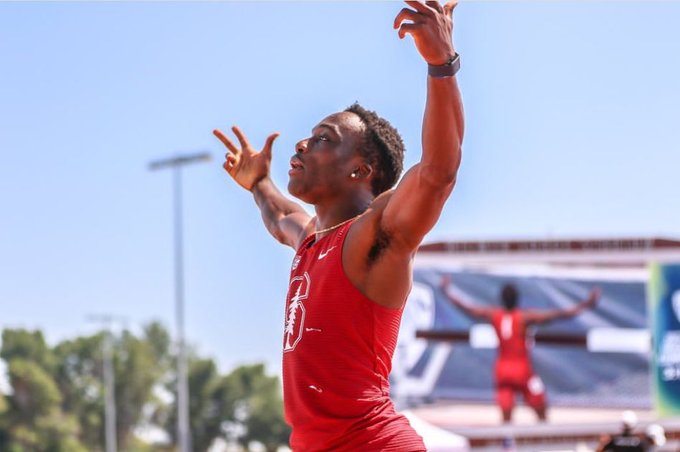 Onwuzurike finished 6th in the men's 100m final with a time of 9.98s, which automatically makes him the 18th person and the second Nigerian since Oduduru in 2019 to go sub-10 and sub-20 on the same day.
Godson Brume has had a breakthrough, season. From finishing 15th in the 60m at the NCAA Indoors, to finishing 2nd in the 100m at the NCAA Outdoors, Brume's performance was quite a feat.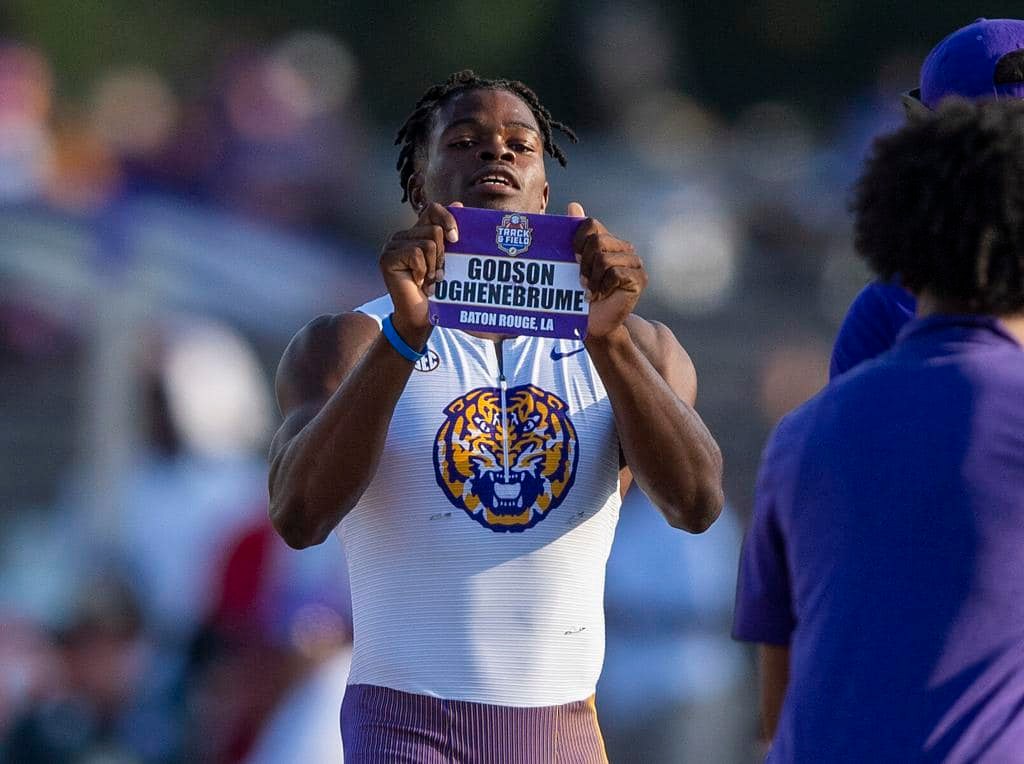 The LSU athlete clocked a PB of 9.90s to finish a close 2nd to Courtney Lindsey (9.89s), while Favour Ashe was 8th in 10.02s. Alaba Akintola and Karlington Anunagba missed out on the finals. Brume's time makes him the Nigerian leader in the event and ranks him third on the Nigerian all-time list.
Ezekiel Nathaniel, the African leader in the men's 400m hurdles, won the Bronze medal with a time of 48.54s, his second fastest time this season, following Alabama's duo of Chris Robinson (48.14s) and Corde Long (48.53s).
Rosemary Chukwuma qualified with the second-fastest time of 11.01s in the women's 100m prelims. Unfortunately, after receiving a warning for a false start, she lost her rhythm and ultimately placed 6th with a wind-aided time of 11.03s in the finals. Julien Alfred won the race in a fast 10.72s ahead of Kennedy Blackmon (10.87s) and Jacious Sears (10.94s).
Favour Ofili didn't make it past the 200m heats after placing 5th with a time of 22.93s, Nevertheless she helped her school (LSU) win the Bronze medal in the women's 4×100m in 42.52s, their fifth fastest time in history.
Imaobong Nse Uko also participated in the 4×100m finals where her team (Baylor) finished 7th in 43.12s. She later competed in the 4×400m final, placing 5th in 3:27.45.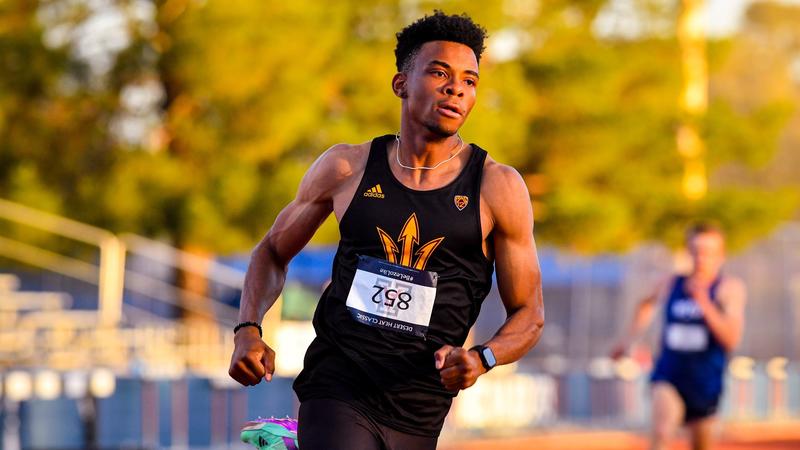 In the men's 400m, Dubem Nwachukwu placed 5th in the final with a time of 44.92s, while Dubem Amene didn't make it out of the qualification round, ranking 22nd overall in 46.70s. Florida's Emmanuel Bamidele won the event with a PB of 44.24s just ahead of teammate Ryan Wilie (44.25s).
Bashiru Abdullahi finished 5th in his heat with a time of 13.68s, ranking 16th overall in the men's 110m hurdles.
Ella Onojuvwevwo competed in the women's 4x400m but couldn't qualify for the final as they ranked 15th overall with a time of 3:32.17.
Prosper Chinecherem Nnamdi medalled in the men's Javelin by claiming a historic Bronze medal in 78.36m! The Baylor sophomore, who has already surpassed 80 metres on two occasions in his career, started out with the lead at 77.68m and held it for two rounds. However his mark was bettered by Pedigo of LSU who threw a Personal Best (PB) of 79.79m, a throw that would hold up for the win over the next half of the competition.
Dabbs claimed 2nd place with 79.27m while Nnamdi, with his best throw of the day, became the first Nigerian (man or woman) to finish in top three in the Javelin throw at the NCAA Championships in its history of over a hundred years!
Ashley Anumba ended her collegiate season on a beautiful note, winning the Silver medal with her fourth attempt in the women's Discus throw with a PB distance of 61.14m behind Jorinde Van Kilnken (65.55m), her second time of surpassing 60m in her career!
Onaraa Obamuwagun ranked 16th with a wind-aided distance of 13.10m in the women's Triple Jump.