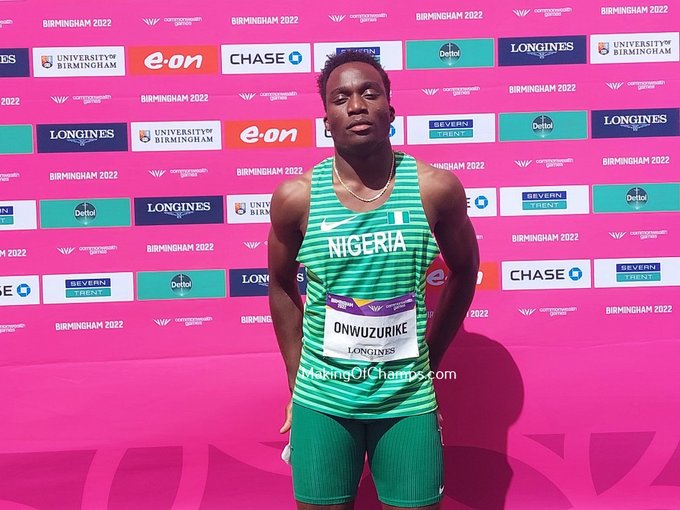 Barely an hour after qualifying for the men's 100m final, Udodi Onwuzurike returned to the track for the 200m action like nothing ever happened.
Having been seeded in the semifinal heat with the NCAA leader Tarsis Orogot, along with Matthew Boling who was in the lane beside him, Onwuzurike knew he had a hurdle to scale.
From the blast of the gun, Onwuzurike went out brilliantly, attacking his curve with a lot of precision and stretching away from the field by about five meters to win his heat with a sensational Personal Best (PB) of 19.76s, which is three-hundredths of a second behind Divine Oduduru's National Record of 19.73s set in 2019.
This is the second time this season the youngster will be going under 20s in the 200m after he clocked a 19.91s at the PAC-12 Championships four weeks ago.
Orogot was 2nd in 19.94s while Javonte Harding was 3rd in 19.98s. Boling came 4th in 20.25s.
Onwuzurike will be aspiring to replicate the same performance if not better in the finals just like Oduduru did in 2018 and 2019.