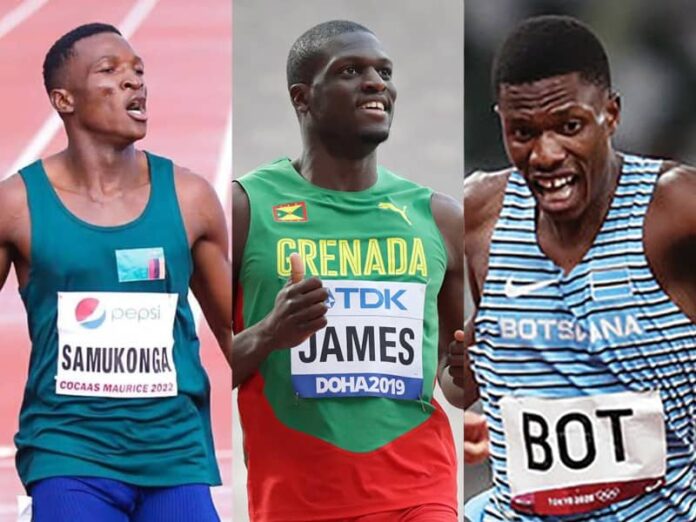 On Saturday April 29th, Kirani James the three-time Olympic and World Championship medallist, will lace up for the first time this season at the Botswana Golden Grand Prix – the first leg of the World Athletics Continental Tour Gold – in the high altitude of Gaborone.
There, he will feature in a strong men's 400m field that includes African Champion Muzala Samukonga who won the Commonwealth title in Birmingham last year with a Personal Best (PB) of 44.66s.
With him is Bayapo Ndori from the African 400m dynasty of Botswana! He was the fastest Motswana in 2022, having just missed out on winning the African title to Samukonga in Mauritius. He was also a finalist at the 2022 World Championships and kicked off his 2023 outdoor season with a PB of 44.62s.
The fastest man in the field is 36-year-old Isaac Makwala whose PB of 43.72s dates back to 2015. He was the second fastest man from Botswana in 2022 and has a Season's Best of 46.32s this season.
Another athlete who will also be hoping to have his moment is South Africa's World Junior Champion Lythe Pillay who has run a big PB of 44.80s this season.