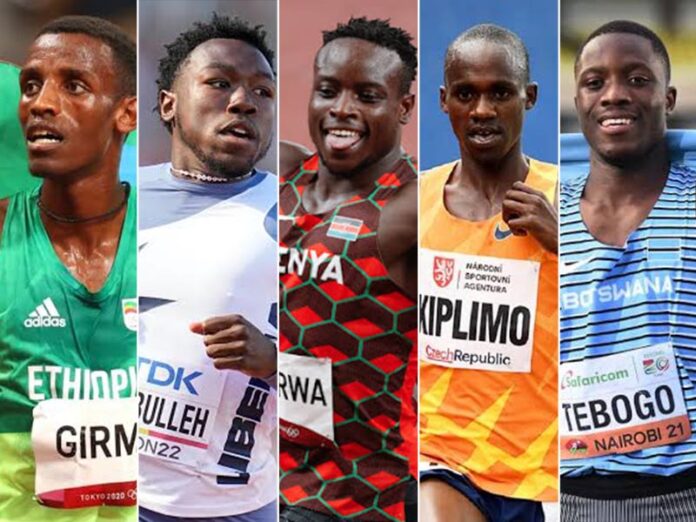 In 2022, several African male athletes proved to be gamechangers across their various events. In this first part of our Top 10 African Male Athletes in 2022, we highlight the achievements of athletes who mostly belong to the continent's new generation of talent that have demonstrated their readiness to take over from the old guard. We start the countdown from 10 – 6.
10. Joseph Fahnbulleh
Joseph Fahnbulleh may have been competing for Liberia for only two years, but the 21-year-old already dreams of the sense of accomplishment both he and the country will feel when he starts winning medals.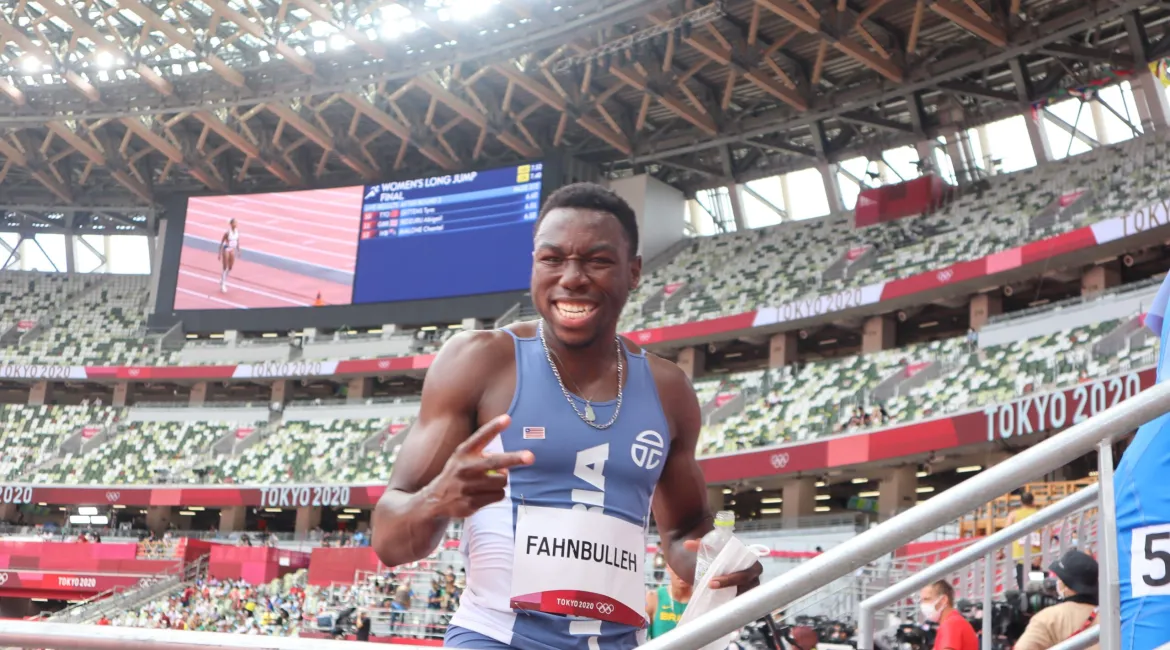 Joining a new generation of Liberian sprinters such as Emmanuel Matadi and Akeem Sirleaf, Fahnbulleh, who was born in the US to Liberian parents, which made him eligible to compete for the US, declared for Liberia instead ahead of last year's Tokyo Olympics where he served as his country's flagbearer and finished 5th in the 200m in 19.98s, a National Record (NR) at the time, becoming the first Liberian to make the finals of the Olympics in any sport.
The 2022 season was a busy one for Fahnbulleh who opened his outdoor season at the Florida Relays where he won the sprint double in 10.22s and 20.22s respectively. He would improve in subsequent competitions, running a new 100m Personal Best (PB) of 10.03s in the NCAA East Preliminary Round whilst maintaining an unbeaten run in 200m right from the preliminaries, extending his dominance to the NCAA Championships where he stormed to double titles in NRs of 10.00s and 19.83s respectively, helping the Florida Gators to win the NCAA men's team title for 2022! He was also named National Men's Track Athlete of the Year for the NCAA Division 1 2022 season.
Pumped up by this performance in preparation for the World Championships in Oregon, Fahnbulleh won his heat in 20.12s. He was narrowly beaten by Dominican Republic's Alexander Ogando (19.91s) in the semis where he ran 19.92s. The men's 200m final was as explosive as anticipated, but it was the US charge led by Noah Lyles that swept the medals, with Fahnbulleh finishing 4th in 19.84s, just 0,01s shy of his NR. Though not winning a medal, it was once again a historic outing for the University of Florida athlete as he became the first Liberian athlete to make the finals of the World Championships.
In August, Fahnbulleh turned pro after signing a contract with Asics and made his Diamond League debut in Monaco where he placed 7th in the 200m. He would also race in Lausanne and Brussels. The young athlete is setting his sights on winning a medal in Budapest next year.