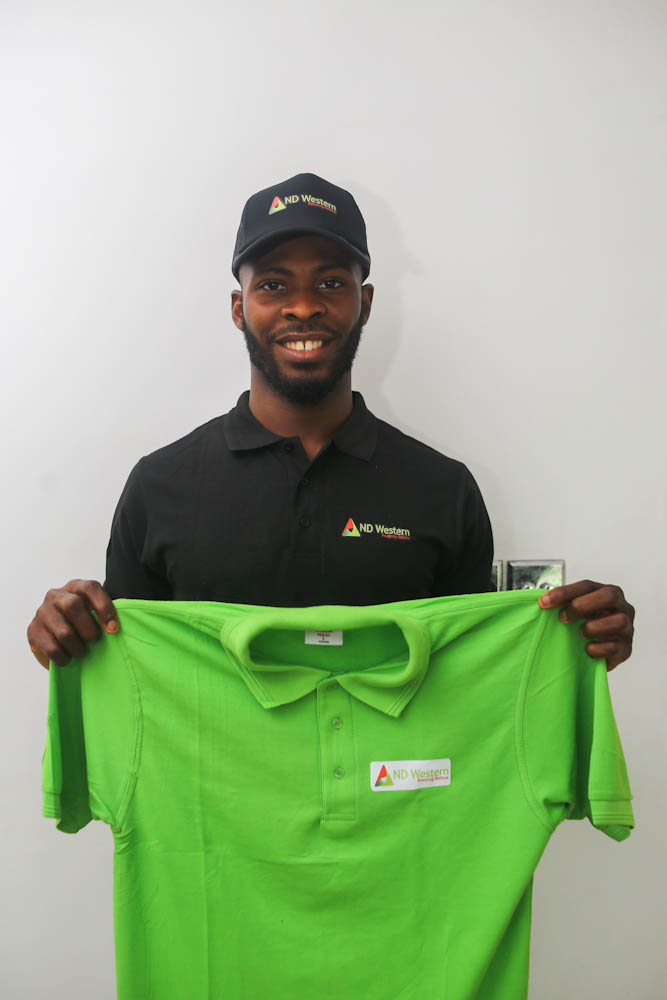 In 2016 when a scruffy 16-year-old Bowofoluwa Egbeyemi, sauntered into the Teslim Balogun Stadium for the Top Sprinter auditions in Lagos, he was coming straight from the WAEC Examination Hall, chasing two dreams: Athletics and Education. A year later, this combination eventually culminated in him receiving a Student-Athlete scholarship from Niger Delta (ND) Western Limited.
ND Western is an independent Nigerian oil and gas company which aims to be a world class Energy Company of choice in Africa, whilst delivering value to its people and shareholders by providing clean energy through sustainable and strategic partnerships in the communities they operate in.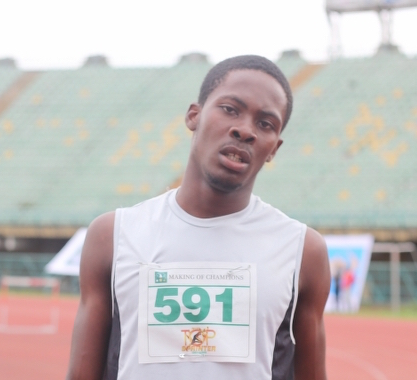 Joining Making of Champions in 2017 after impressing at the auditions in 2016, he became the youngest male athlete to join the MoC Track club. His track and academic successes enticed ND Western, who were piqued by his capabilities and then decided to award him a three-year college scholarship in 2017, one year into his Mechanical Engineering programme at Nigeria's premier college, the prestigious University of Ibadan (UI).
In 2020, he would go on to receive an additional one-year extension to his scholarship from ND Western as they were quite satisfied with his successes on all fronts, stretching his scholarship to four years. That new deal helped him seamlessly navigate his final year in college, in a pandemic ravaged period when funds were scarce.
The support he has gotten from ND Western is indicative of how well they value him, which is why instead of just ending his scholarship when he graduated from the University of Ibadan, they have now elected to extend the deal by another year post graduation into the 2022 Athletics season.
From that fateful day at Teslim Balogun stadium when he took a leap of faith, all his visions now seem to be aligning as he is gradually actualizing what started like a dream. Like most young Nigerians, he is a very talented Gen Z needing the right spark to flourish.
On the track, Egbeyemi has made tremendous progress which has buttressed the impact a sponsorship deal can make in the life of a talented athlete, who wishes to combine sports and Education. Less than a year after joining MoC Track Club, Egbeyemi made a huge progress, running under 11s for the first time in his career, few months after he clocked 17 years old.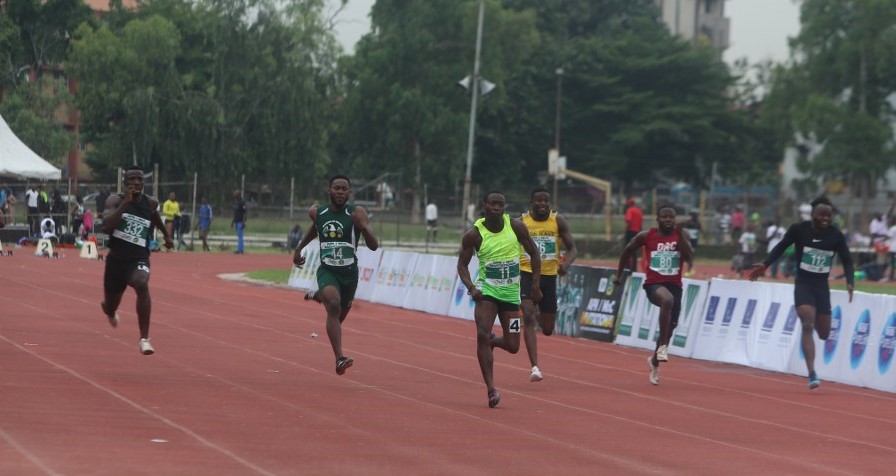 At his first ever National competition, he made it count, shaking off every jitter and running a new Personal Best (PB) of 10.93s to clinch the Bronze medal in the Youth 100m at the 2017 AFN/MoC National U18 Championships in Abuja. It was just an epoch moment for him and his family, that his dad and sister were delirious posing with his medal and taking selfies with the family memento.
Apart from his Athletics and Academic prowess, he is quite gifted playing instruments for his church both when he is on holidays at home, and at school. He is the lead drummer for his fellowship, and regularly posts social media videos every Sunday after service for critiques from his ardent followers.
His elder brother who is a medical student has a mastery of the piano, to the levels of a music producer working on beats. It might not be surprising if they both team up one day to cook up a dope sound that artistes would scramble for. It is Egbeyemi's ability to harness his enormous talents that has stood him out as an outlier.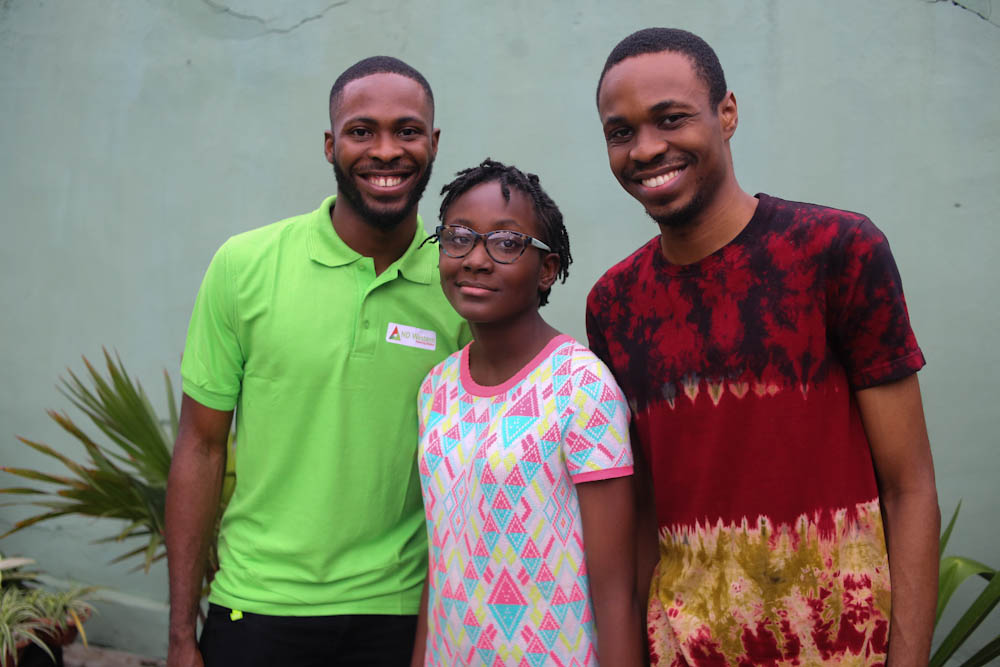 Competing at his second National Junior Championships in 2018, the then 18-year old made the 100m semis running a PB of 10.81s in Ozoro. It was a trials that would come in handy in the mould of experience a year later in Ilaro, when he went for his third National Junior trials.
There was only one window left for him to make any Nigerian Junior team to an international championships being that he was 19 in 2019 and won't be eligible from 2020. So, he gave his body and soul to actualize his dreams. He improved on his 100m PB by more than one-tenth of a second, he fought hard against a very strong field to finish 4th in 10.84s, which sealed an automatic spot in the Nigerian team to the African Junior Championships in Ivory Coast.
Although he did not get to run in Abidjan, he amassed an incredible wealth of experience from that journey being listed as an unused substitute for Nigeria. Thankfully, ND Western flew him back to Nigeria to swiftly resume work at his place of Industrial Training.
Back in his school, his track abilities weren't going unnoticed. He led the University of Ibadan's charge at the 2018 West African University Games, competing in two rounds in men's 100m, and also running lead legs in the 4x100m (heats and final).
Being quite cerebral, it's not surprising that when ND Western commissioned the Professor Oyawoye E-library of the Department of Geology at University of Ibadan, he gave a speech buttressing what being an athlete on Student-scholarship was like.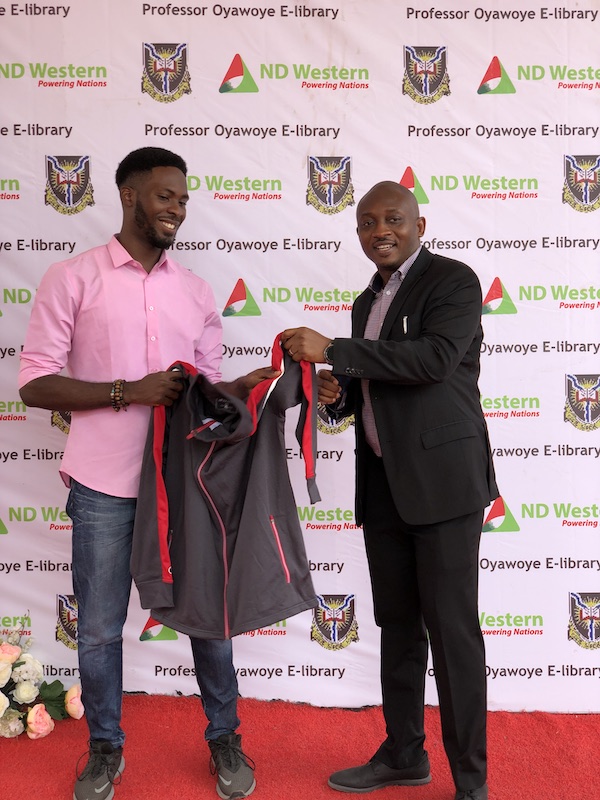 The demands of school work and Covid-enforced break, limited Egbeyemi's 100m races to just five over two years, but he still came out of last season with a PB of 10.66s, one-tenth from the 10.76s he ran in Ijebu-Ode in 2019.
With his latest sponsorship extension, he's poised to take his Athletics career a notch higher. Having now graduated, this will be the first time since 2016 that he won't have to worry about combining Education and Athletics, at least for one year!