Favour Oghenetejiri Ashe has become the first Making of Champions (MoC) athlete to receive a fully sponsored US Collegiate scholarship, signing for the University of Tennessee (UT) to combine his University education and Athletics career.
There was a plethora of schools in the United States who lobbied Ashe to sign for them, but after carefully nitpicking and speaking to all the schools who wanted him, the University of Tennessee project appealed more to him and he settled for the 'Vol Track' college.
"I will say it was a dream come true for me. When I started this process, I thought it was even a joke, not until the University of Tennessee posted about it on their official social media pages. I smiled and thought to myself 'my dream had come true.' I was very excited, like very excited, because that's a place everybody would want to be. So I'm quite excited I'm going to America to further my Athletics career and Education." Ashe said, on realizing he had gotten a University scholarship.
Spotted at a regional Athletics auditions in Ughelli, Delta state, South-South Nigeria, Ashe joined the MoC Track Club as a then 16-year-old in 2018, and it was thanks to head coach Deji Aliu, who had the foresight of what Ashe's talent could amount to if properly harnessed, spotting that untapped natural ability in the young athlete.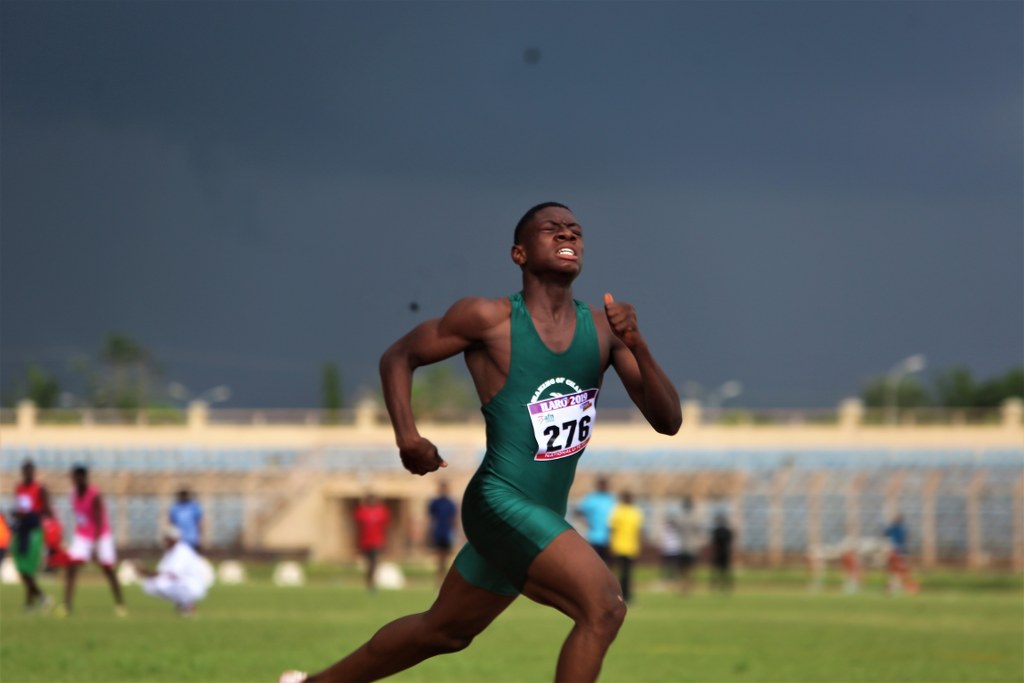 Interestingly at the auditions, Ashe did not finish in the Top 3 in the 100m in the junior category, but there was something about his talent that caught Aliu's eyes even when everyone could not see it at the time. Three years down the line, Ashe has become a great success story, showing the transformation that can happen to an athlete with the right support system.
"I joined MoC in November 2018, and I will say the club has really impacted a lot in me from the very first day when I got to Lagos, and I'm grateful to them. They really transformed me, especially my coach Deji Aliu who believed in me since day one, even when I didn't believe in myself. I'm quite grateful to him. He made me progress from 11.2s to 10.17 in 3 years which is a very big improvement. MoC also supported my education to finish secondary school, and gave me a good living which I don't think would have been possible at the time when I was in Ughelli."
Competing at his first ever senior National Championships in 2019 when he was still 17, Ashe ran an impressive 10.72s to get to the semifinals in the men's 100m. When he joined MoC, he had never run under 11s before, but on his first official outing for the club, he ran a then Personal Best (PB) of 10.99s at the National U20 Championships in Ilaro, Ogun state.
Ashe in his first race in 2020, showed that he had come of age and no longer the enfeebled schoolboy who was still learning the ropes in the 2019 season, storming to the second fastest time by a junior athlete in the world that season, clocking a new PB of 10.40s. That mark shot him up the ladder as the fastest junior in the country and earned him his first of many World U20 qualification times for the 100m.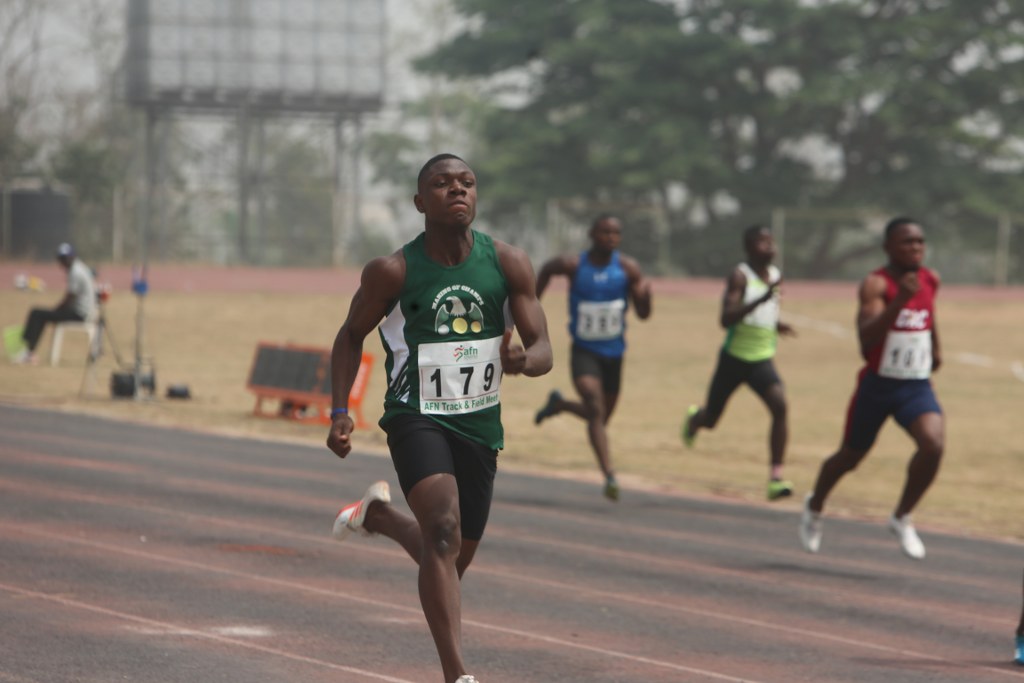 That form, sadly was punctuated by the global pandemic which disrupted all sporting activities across the globe, including the World U20 Championships which was inevitably postponed to 2021.
If 2020 looked good, he even blossomed more in 2021 rubbing shoulders with the big boys and competing in his first 100m final at the Nigerian Olympic Trials in June. His performances caught the eye, and his stock rose massively, being listed as one the quartet in the Nigerian team B chasing qualification in the men's 4x100m.
In March 2021, Ashe had surprised even himself when he ran a staggering Lifetime's Best of 10.17s at the 3rd MoC Grand Prix in Lagos, and one hour later clocking a windy 10.07s to finish behind Africa's fastest man, Ferdinand Omanyala and Nigerian champion, Enoch Adegoke who both ran an identical 10.05s in that epic race.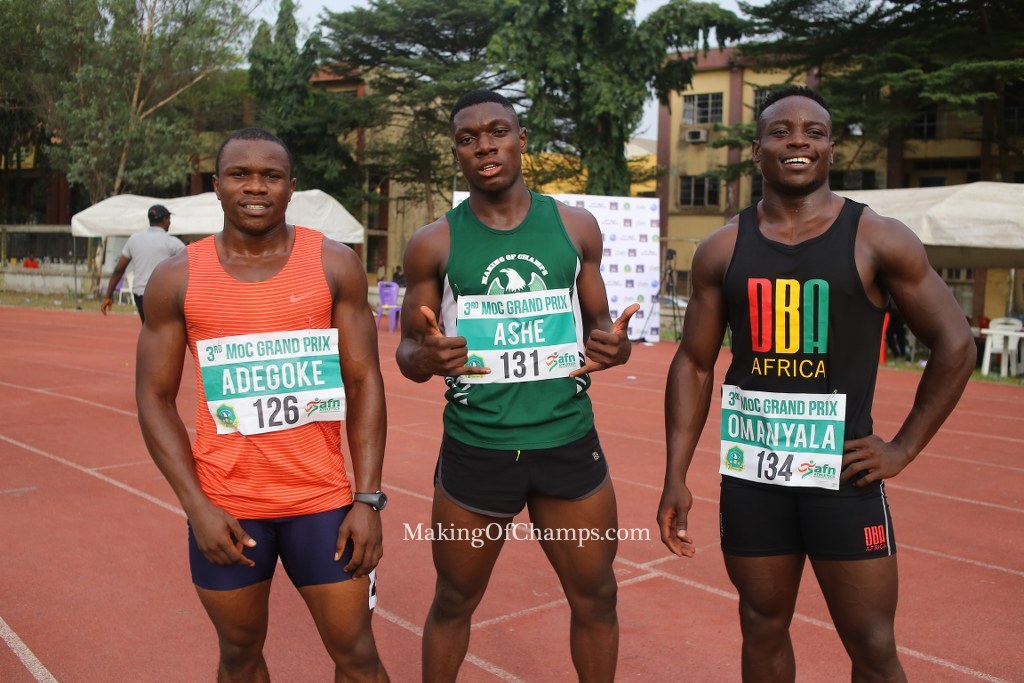 It was this performance that set the wheels in motion for many schools in America to start contacting him and offering scholarships. Ashe took his time to make a decision, and having been named in the Nigerian team for the World U20 championships in Kenya, he was focused more on that.
Hampered by a back injury at the championships, he could only run one round in Kenya, and then missed the relays, but he has had a big breakout season to be thankful for.
From next season, Ashe will now be lighting up the National Collegiate Athletic Association (NCAA) circuits in USA, starting with the indoor season in January. If there's something to glean from his past two seasons, it's the fact that he always starts very well and then improves in the course of the season.
"Yes 15 schools messaged me before I settled for Tennessee. I was a little bit confused at the time because they are all good schools, but right from day one my mind has always been on Tennessee so I stuck with that. Also after talking with Mr Bambo Akani (MoC CEO), we decided on Tennessee. Primarily, the main reason for choosing Tennessee over the rest is because of the likes of Christian Coleman and Justin Gatlin who both finished from there, and they all did well.
"Coleman is the fastest man and it all started from Tennessee and I will say I'm more like Coleman, in fact I'm a 'Lil Coleman.' I have got the start, the same physique like him, so I want to continue from where he stopped at the school because he is my role model. Also Tennessee has a good training program, I've gone through a couple of them, and they are equally very good in the education aspect, so I will say that's the best place for me."
At his new school, he will train under the guidance of Ken Harnden, who has trained former global stars like Multiple Olympic & World Championship Medallist Walter Dix (100m and 200m PBs of 9.88s & 19.53s), and several other sub-10 runners such as Ngoni Makusha (9.89s), Kemar Hyman (9.95s) & Dentarius Locke (9.96s).
Our next Vol signee is Favour Ashe from Ughelli, Nigeria!

• As a U20, Ashe ranks 7th in the world in the 100m at 10.17! 🌎#GBO x #NSD22 pic.twitter.com/hBxDnKGzk4

— Tennessee Track & Field/XC (@Vol_Track) November 11, 2021
From Ughelli, through MoC Track club and now the lofty heights of the NCAA, Favour Ashe is testament of what difference a good: scouting, coaching and management programme can make in the life of athlete.
"You all should be expecting something huge from me because something huge is coming. That's all I will say." We surely are expectant!