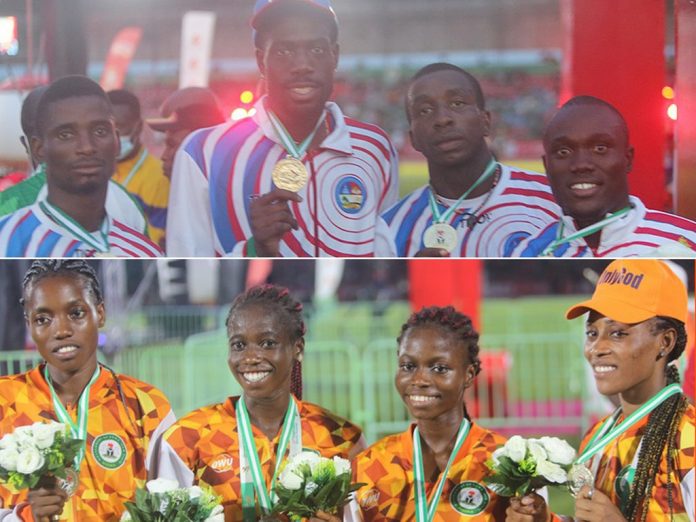 Delta State and Akwa Ibom won GOLD in the men and women's 4x400m relay respectively as their performances brought down the curtains on what has been an eventful Athletics schedule at the 20th National Sports Festival which took place in Benin, Edo State.
A Delta State team that had the 400m Hurdles champion, Timothy Emoghene, two-time National Champion in the quarter-mile, Samson Nathaniel, Martins Ogierakhi,  and the individual 400m champion Chidi Okezie, coasted home to victory in 3:08.01.
It wasn't smooth sailing for them though, as Edo State were in the lead in the first three legs, but once Okezie picked up the baton on the anchor leg, and with about 15m to close on Team Edo's anchor Henry Okorie, the African Games Bronze medallist sped past Okorie to win at a canter. Edo state took Silver in 3:09:33, with Ekiti State coming 3rd.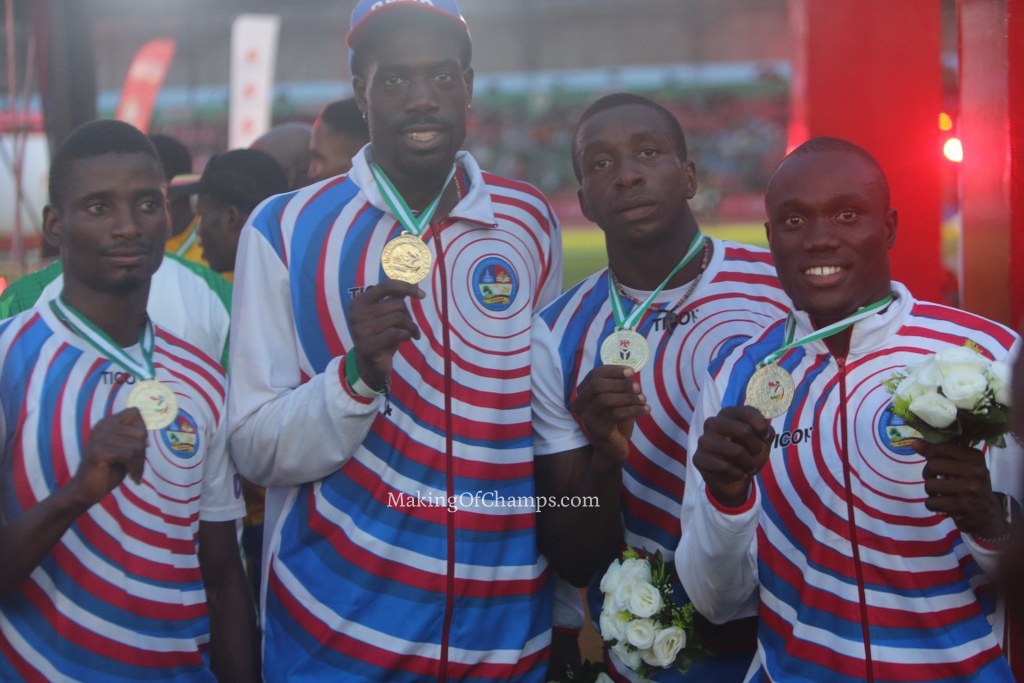 In the women's final, Imaobong Nse Uko, the women's 400m individual GOLD medallist, inspired Akwa Ibom to victory in 3:34:14. Uko went up with 100m and 200m Champion, Grace Nwokocha on the anchor leg for Delta State.
Uko was in the lead going into the final 400m, and with Nwokocha chasing her down, it felt at some point she was going break under the pressure and catch up with her. With legs pumping by a dozen, Uko was able to eke out a five-meter advantage by the home straight to give them the victory.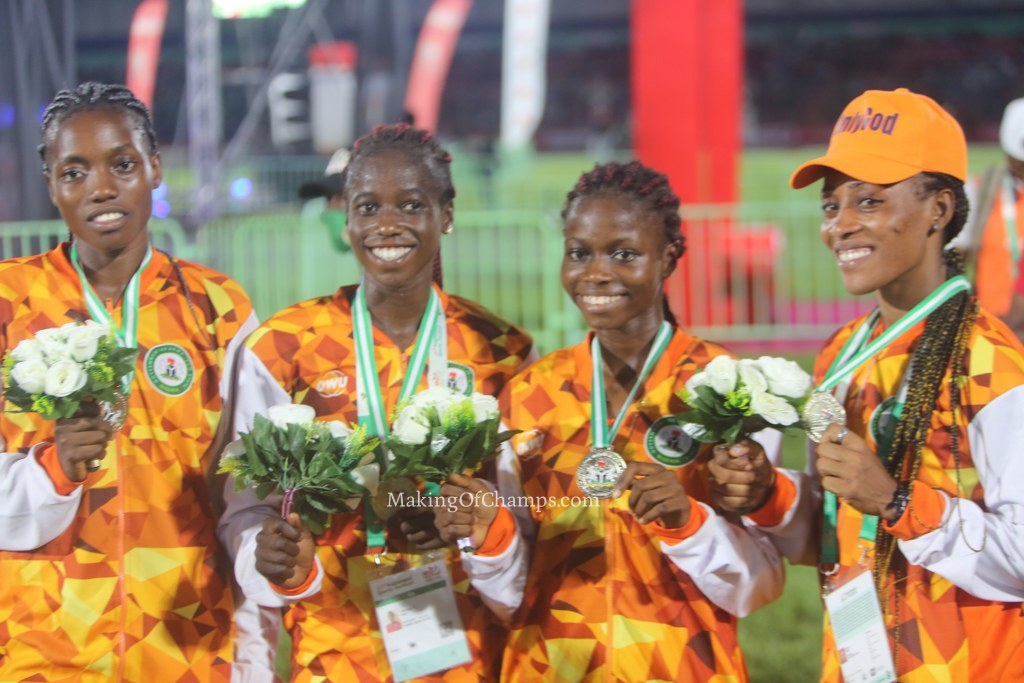 Delta, who had the baton fall on the floor in the 2nd and 3rd leg exchange, got disqualified despite them finishing 2nd, with Lagos State upgraded to Silver after finishing in 3:42:67, and Ondo taking the Bronze.
After five days of action on the track, Delta State topped the medals table with 13 GOLD, 11 Silver, and 9 Bronze.