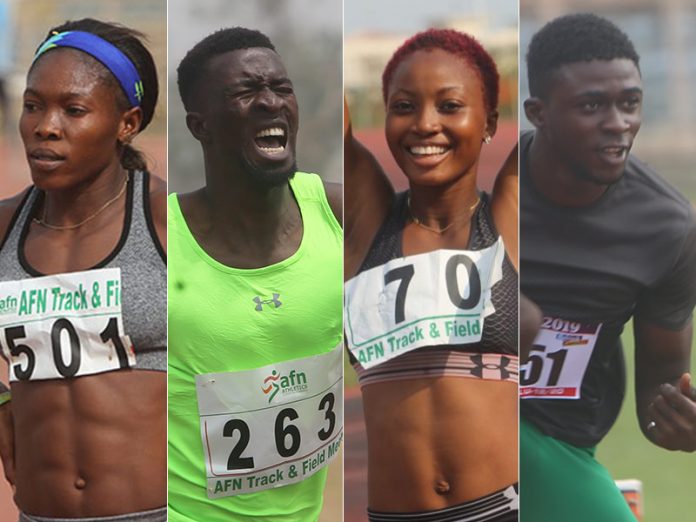 A lot of fireworks were on display on the first day of action at the Athletics Federation of Nigeria (AFN) All Comers Meet held at the Federal University of Technology, Akure (FUTA) as several athletes set Personal Bests (PB) in their respective events, with some athletes going on to upstage the tournament favourites to win their respective races.
On Friday, March 12, Grace Nwokocha in her first competitive race of 2021, sped to a new Personal Best (PB) of 11.31s to win Heat 2 of the women's 100m ahead of Joy Udo-Gabriel who posted a Season's Best (SB) of 11.58s in 2nd.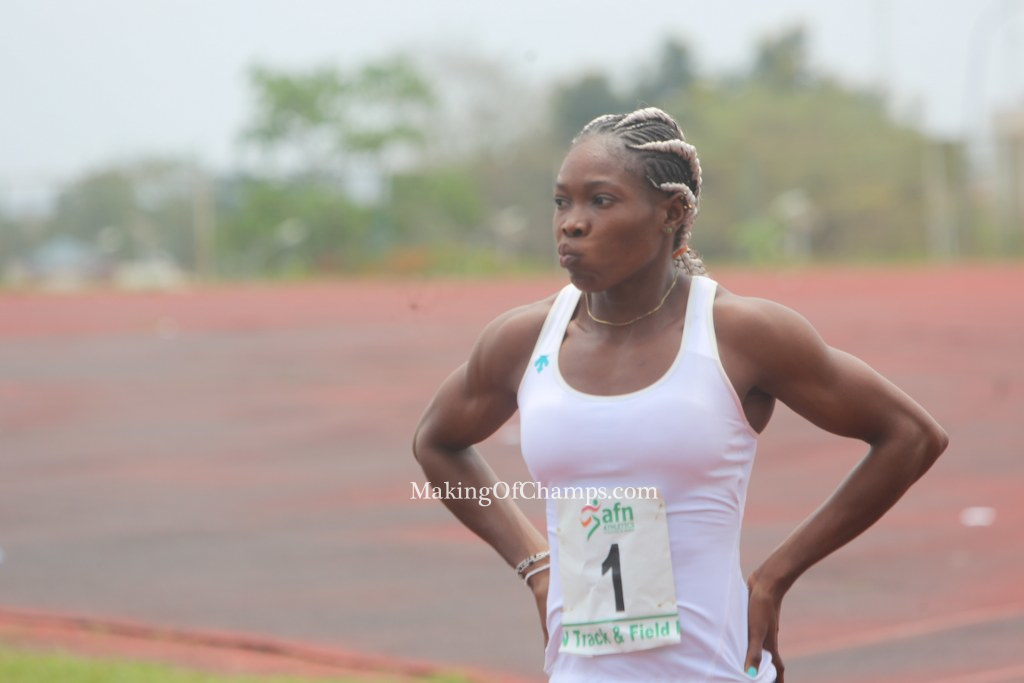 Praise Idamadudu was the second fastest overall across the heats as she equalled her PB of 11.54s to win Heat 6 ahead of Olayinka Olajide (11.89s) and Maria Umoibang (12.07s, PB), while Praise Ofoku won Heat 1 with a PB of 11.79s. Balikis Yakubu was the woman to beat in Heat 3 with a time of 11.83s.
In the men's 100m, Enoch Adegoke and Godson Brume ran identical times of 10.46s respectively to win Heats 10 and 2, while Fakorede Adekalu surprised Ogho-Oghene Egwero in Heat 5, coming from the outside to win the race in a time of 10.48s as Egwero followed in 10.67s. Oyetunji Abdulazeez won Heat 7 ahead of Favour Ashe (SB, 10.49s) with a new PB of 10.48s while Jerry Jakpa ran an SB of 10.57s in Heat 6.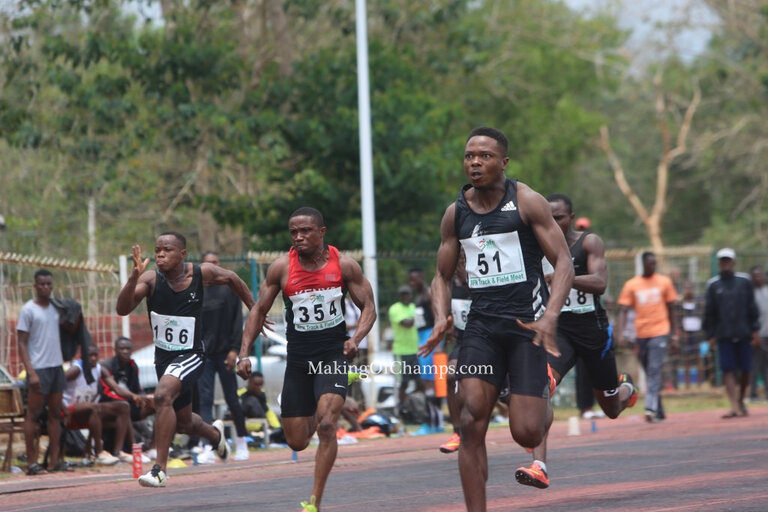 African Games Bronze Medallist Usheoritse Itsekiri marked his return to the track with a victory, comfortably winning Heat 3 in an SB of 10.52s while MoC's Gracious Ushie in his first competitive 100m, set a new PB of 10.61s in Heat 8 as Emmanuel Arowolo took Heat 4 in 10.75s.
Moving to the 400m, Sikiru Adeyemi's consistency paid off as he once more smashed his previous PB, going under 46s for the first time in his career to clock 45.96s to win Heat 6. His time is the 5th fastest in the world this year, making him the fastest Nigerian in the 400m in 2021!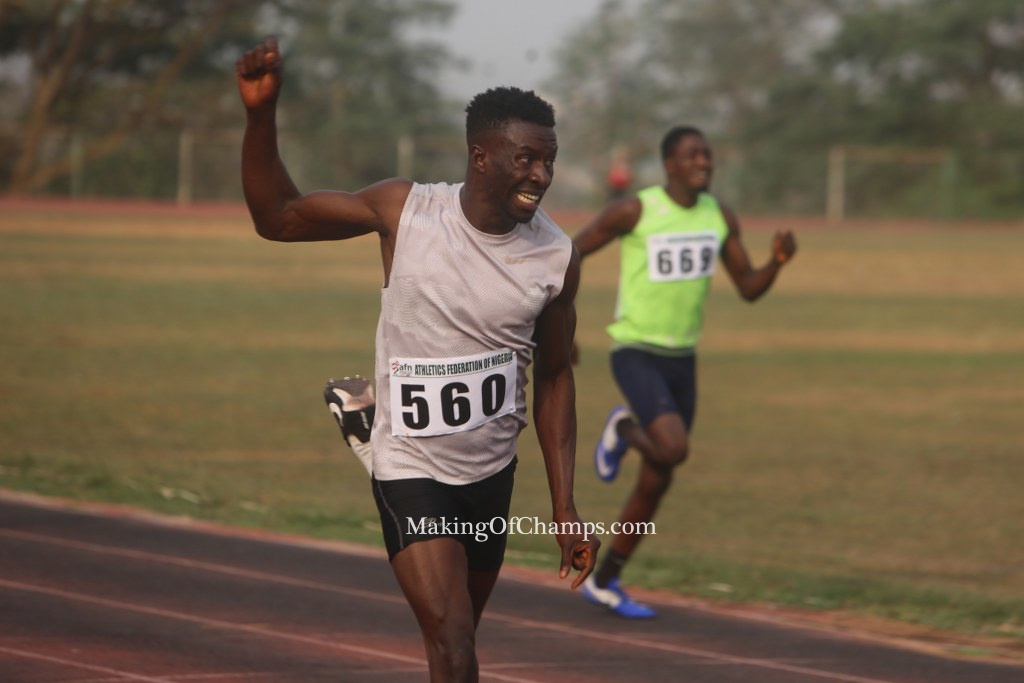 Former National Champion Samson Nathaniel clocked an SB of 46.48s to win Heat 9 as Adeola Ayo sailed to victory in Heat 5 with a new PB of 47.49s, with teammate John Clifford also setting a PB of 47.44s enroute his victory in Heat 4. Reigning National Champion Emmanuel Ojeli, though visibly not at his best, did just enough to win Heat 7 in 47.57s while Abdulramon Afeez won Heat 8 in 47.60s. Chidera Nnamani won Heat 3 in 47.93s.
Reigning National Sports Festival (NSF) women's 400m Champion Imabong Nse Uko raced her way into the Top 10 in the world this year with her SB of 52.70s in Heat 1, while in Heat 2, Glory Patrick bettered her PB (53.85s), lowering her time to 53.66s to easily win her heat. Abasiono Akpan slalomed through the middle to usurp victory off MoC's Blessing Oladoye, getting to the line in 54.80s in Heat 3 as Blessing Ovwighoadjebre took Heat 4 in a time of 54.88s.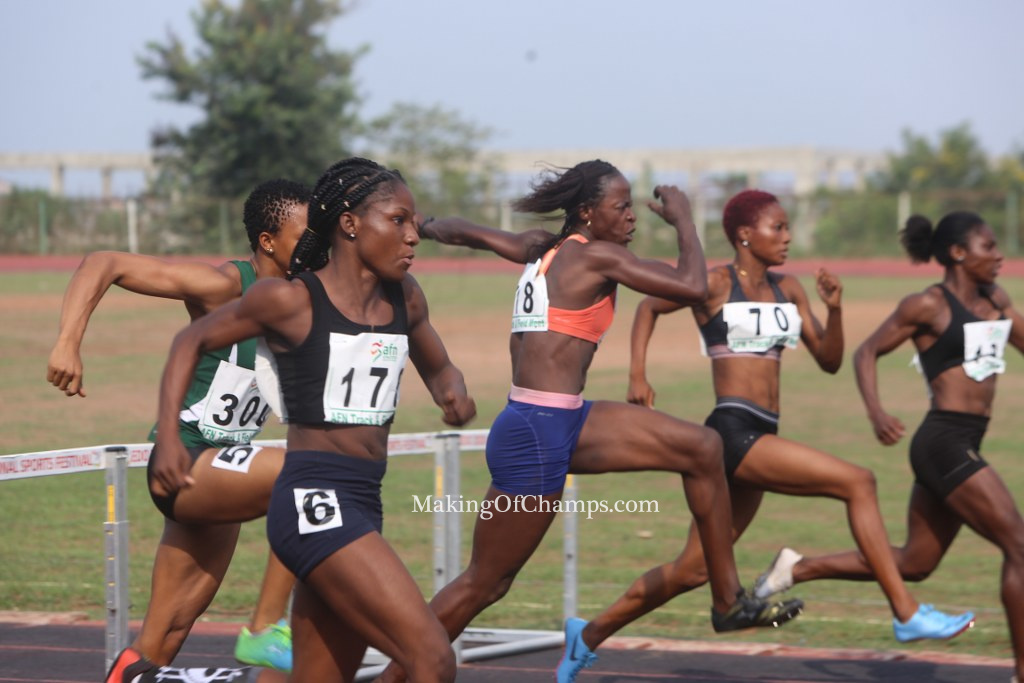 The sprint hurdles produced some of the major highlights on Day 1, and the women's 100m Hurdles produced a PB galore on the day as four of the top five finishers all ran new PBs!
Stella Anyaleke edged out Ese Awusa right at the finish line to win the event with a massive PB of 14.11s (-1.8). The latter came in 2nd, also with a PB of 14.15s while Kemi Petersen settled for 3rd in an SB of 14.20s. Adaeze Nwokike ran a PB of 14.25s as MoC's Miracle Thompson also got on the PB train, finishing 5th in 14.27s.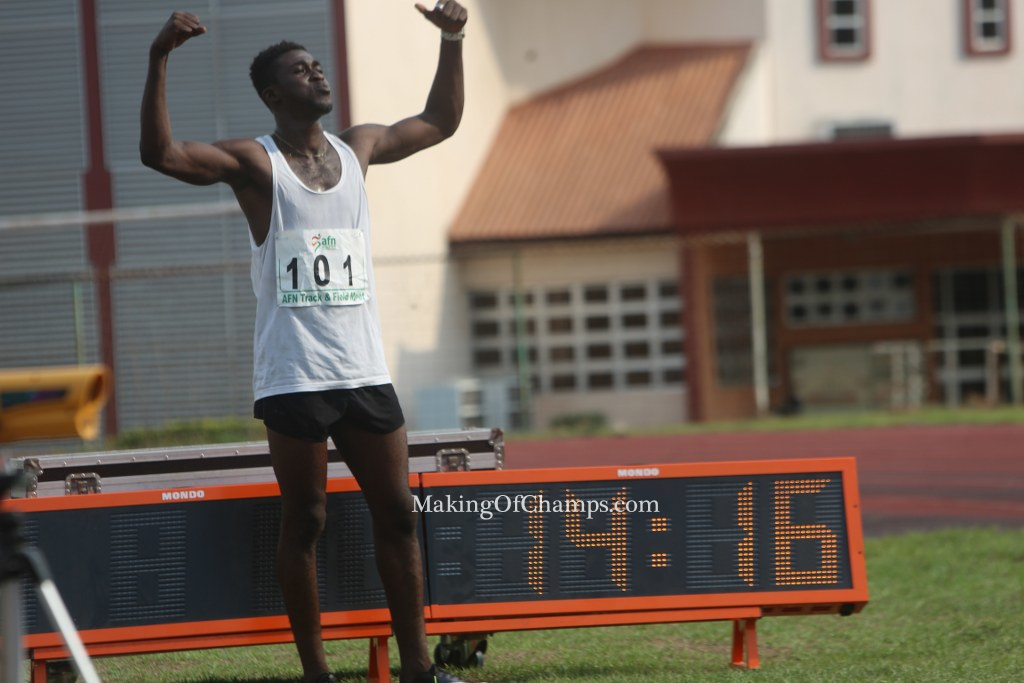 In the men's 110m Hurdles, Martins Ogieriakhi had looked like he would get one over Abejoye Oyeniyi, but it was Wisdom Musa who stunned the rest of the field to beat his more experienced counterparts, snatching the win with a PB of 14.11s (+0.1) as Oyeniyi placed 2nd in 14.20s, with Ogeriakhi taking 3rd in 14.34s.
Reigning National Champion in the men's 400m Hurdles, Timothy Emeoghene returned to the track with a win after storming to an SB of 50.91s to win Heat 2 in his first competition in over a year. Prior Ochonogor clocked a new PB of 52.16s to win Heat 1 of the event.
In the women's event, Abasiono Akpan took control of Heat 1 and led from the second barrier till the end to win the race in an SB of 59.44s ahead of Feyisara Edun. Adaeze Nwokike was the surprise winner in Heat 2, catching up with Daisy Akpofa who was ahead of her in Lane 4, striding hard to take the victory in 59.77s.
Nigerian 20km Record holder Fadekemi Olude was completely competing against herself, coming 18s close to her 10,000m Race walk PB of 48:01.09 to open her season in the event, having competed in the 5km Race Walk at the 1st All Comers back in January, which she also won.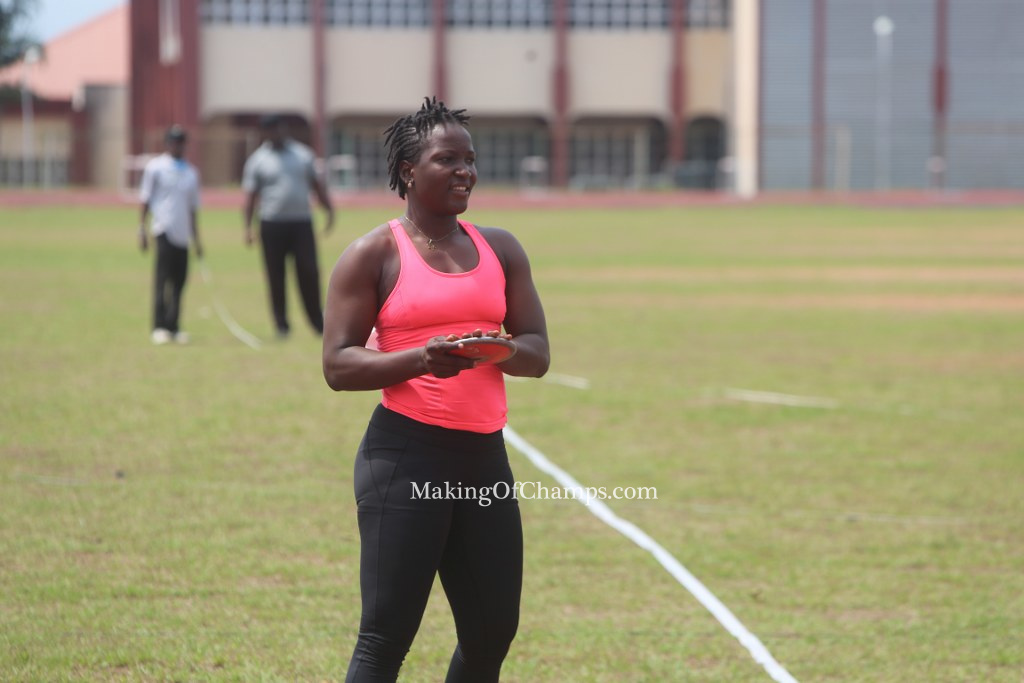 Utitofon James put up an inspiring performance in the women's Discus to dominate the event, adding more than 3m from her previous PB of 46.08m to set a new mark of 49.70m.