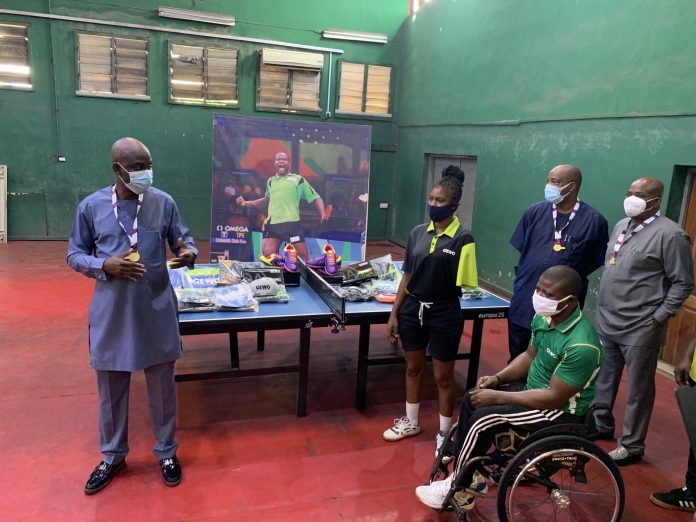 Africa's No.1 Table Tennis player, Aruna Quadri has donated training gear worth N700,000 to Paralympic Games-bound players Faith Obazuaye and Isau Ogunkunle on Tuesday, December 15, at the National Stadium, Surulere, Lagos.
According to Quadri, the equipment will aid their preparation for the Tokyo Games holding in 2021.
"This is a way of giving back the same type of support I was given at my first Olympics Games. It is very important to give the Paralympians who have been doing the country proud for decades, the same kind of support."
"I hope this support will motivate them and help them do much better in the Tokyo Games" he added.
Obazuaye and Ogunkunle, who will be making their debuts at the Paralympics games in 2021 each got 3 pairs of rubbers, 1 blade, 1 bat cover, 1 bag, 4 Tshirts, 2 pairs of shorts, 1 tracksuit, 1 table tennis shoe, 2 pairs of socks, 1 Gewo towel and 1 Gewo Cap.