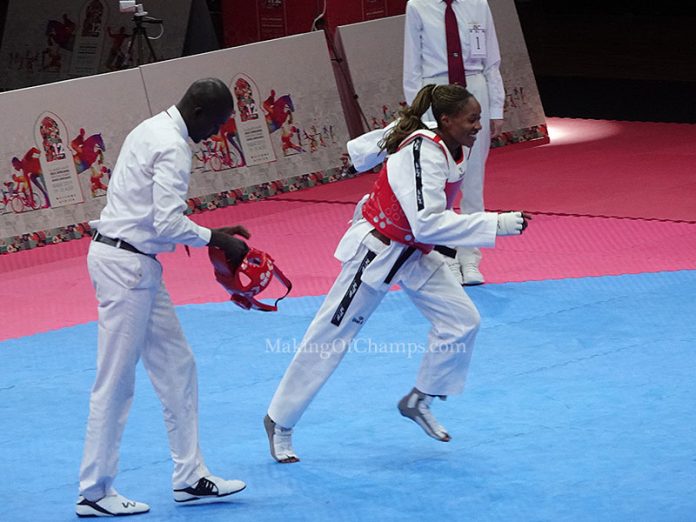 Nigeria's search for a medal at the 2019 African Games in Morocco finally materialized at the Stade Mohammed V Sports Complex in Rabat on Wednesday, August 21st, as Ruth Chinazum Nwosu demonstrated mental and physical toughness to strike GOLD in the women's 49-53kg category in the Taekwondo event, beating Morocco's Oumaima El Bouchti 26-22 to dominate the event.
The Nigerian maintained an unbeaten streak on Day 1 of Taekwondo, defeating Mossi Halidou Balkissa of Niger 23-9 in the quarterfinal, having received a bye in the earlier round.
Nwosu fought hard to maintain her lead and even though the Moroccan levelled up 8-8, the Nigerian went on to amass more points as she refused to relinquish her territory, dominating the fight 20-8.
At that point, El Bouchti's morale was rekindled by the support of the home fans who cheered her on, and with her kicks aimed perfectly at her opponent, she secured much-needed points, taking the tally to 26-20. However, time worked in Nwosu's favour as she held on to take the win, much to the relief of the Nigerian fans at the venue.