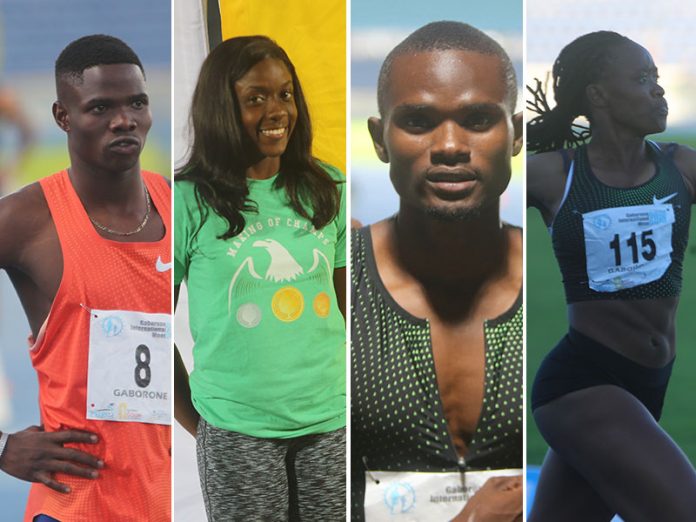 The Gaborone International Meet lived up to expectation, with some of Athletics top stars who competed at the Championships, producing good performances to build on going into the 2019 season.
In a stacked men's 400m Final A, African champion Babaloki Thebe timed his race to perfection pulling clear of his closest challenger Onkabetse Nkobolo to win with a Season's Best of 45.34s.
The race was Thebe's third 400m of the season, coming into the competition with an SB of 45.70s which he incidentally ran in Gaborone as well. Thebe defeated Nkobolo who came in 2nd also with an SB, finishing 2nd in 45.59s and Leungo Scotch 3rd in 45.75s.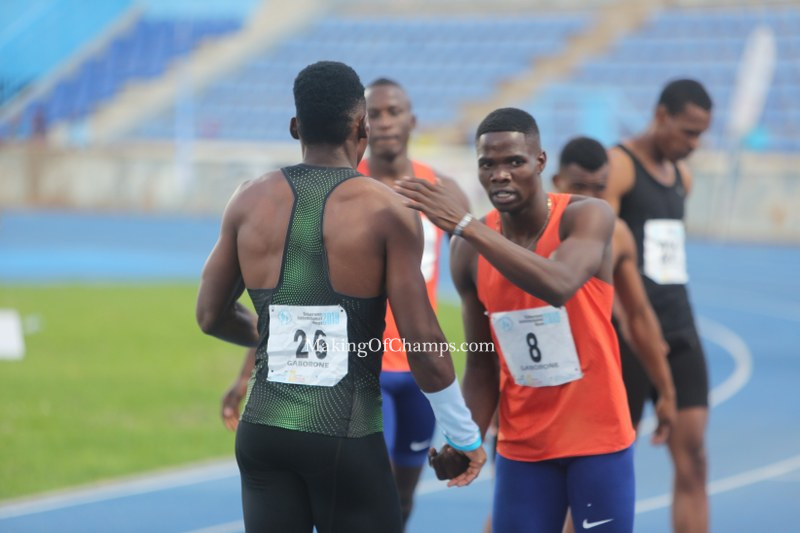 It was not the sort of season opener Commonwealth Games champion, Isaac Makwala would have wished for, finishing 6th in the race with a time of 47.00s. For Makwala, he is recovering from an injury layoff that has kept him out since May last year.
For Christine Botlogetswe, she improved from her 400m SB of 52.23s which she ran 10days ago in Potchefstroom, holding off her compatriot Galefele Moroko to win with a time of 52.17s. Moroko charged forward to try and catch up with Botlogetswe, but she had to settle for 2nd place in 52.58s and Tjipekapora Herunga 3rd in 53.55s.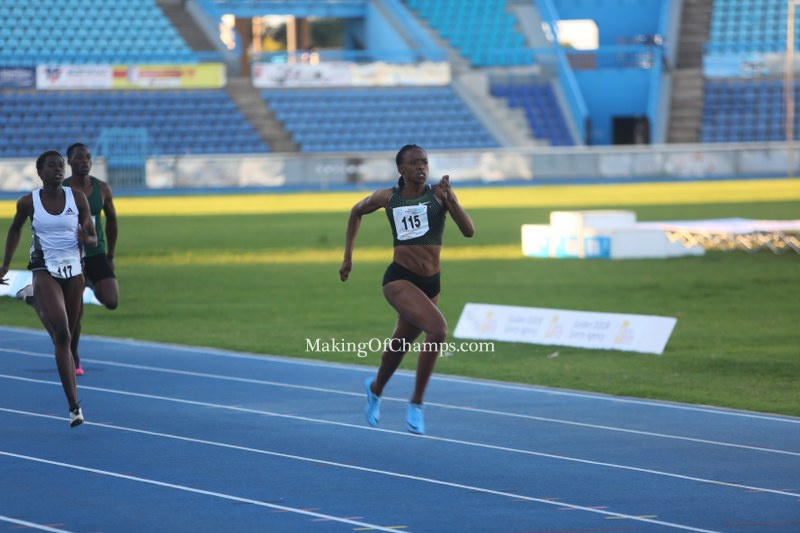 Making of Champions' Joy Udo-Gabriel was the fastest overall in the three 200m heats, clocking an SB of 24.14s ahead of Oarabile Tshosa who was 2nd in 24.29s and Budzani Nancy 3rd in 25.09s.
In the women's 100m Final A, Udo-Gabriel had to settle for 2nd place, also with an SB, crossing the line in 11.56s. Botswana's Tsaone Sebele ran a new Personal Best of 11.51s to take the win, with her compatriot Loungo Matlhaku finishing 3rd in 11.59s.
Zambia's Syndey Siame was made to work hard for his 200m win, digging deep to earn victory in Final A after MoC's Jerry Jakpa put pressure on him. Jakpa was the first out of the curve into the home straight, but Siame fought back to win the race in 20.71s (-1.1), with Jakpa racing to a new PB of 20.84s, and Ngoni Makusha 3rd in 21.00s.
Zimbabwe's Tatenda Leroy Tsumba was the fastest in the five 100m heats, winning Final B with a time 10.31s (+2.0). In Final A, Karabo Mothibi slightly bettered his SB of 10.37s, racing to a new one of 10.36s (-1.1) to beat Lesotho's Mosito Lehata who was 2nd in 10.41s, and Jakpa 3rd with an SB of 10.45s.
In the men's 3000m Steeplechase, Sesebo Matlapeng won the event with a time of 9:14.45, beating Amogelang Gaodumele who was 2nd in 9:14.87 and Amantle Kekganetswe 3rd in 9:14.91.