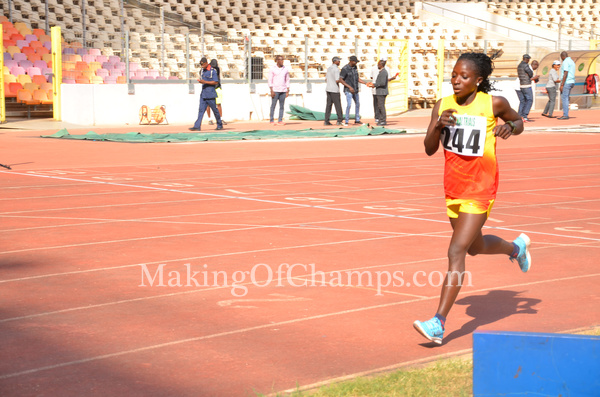 Emmanuel Gyang and Rose Akusho emerged winners of the men and women's categories respectively of the 4th Warri/Effurun Peace Marathon concluded on Saturday in Warri, Delta State.
The duo of Adamu Mu'azu and Elizabeth Nuhu were both beaten to 2nd place as defending champion in the women's event, Deborah Pam failed to show up after stepping on a stone during training
And so it was a battle between Mu'azu and Gyang right from the start, but Gyang pulled away with 500m to the finish. He breezed into the Warri Township Stadium, posting a time of 31:31s to win the 10km race. However, Mu'azu didn't bow out without a fight; he finished in 31:50s, while Gideon Goyet finished 3rd with 32:37s. Stephen Apochi was the first Delta athlete to come in.
In the women's race, Akusho displayed awesome endurance. She was the clear leader from the start but ran out of gas with 50m to go. She rose to her feet and then tumbled down again just before the finish line. Akusho had to crawl on her belly to record 38:26s to win the N300,000 top prize. Elizabeth Nuhu was 2nd with 39:12s, while Monica Ezekiel Mandung was 3rd with 40:39s.
Speaking afterwards, Gyang said: "The weather condition was severe and it was difficult coping. However, it was a good race and I'm pleased to be in Warri to run; this is one of the best races in the country and I look forward to coming again next year."