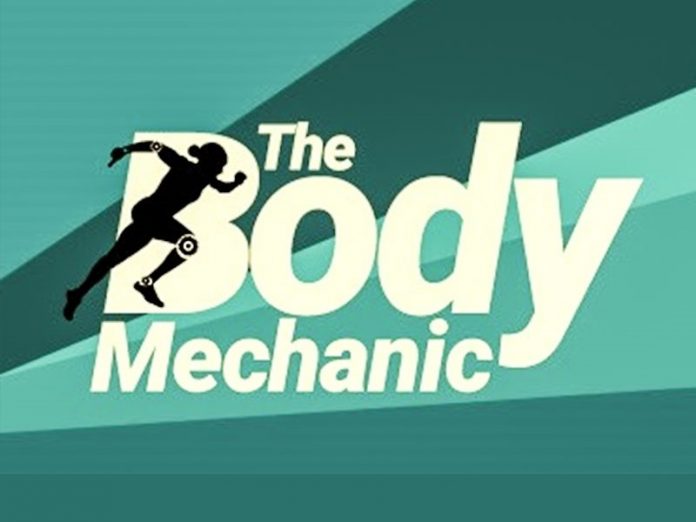 So last week, I ventured into my journey to Nigeria and how I became a part of  MoC. Today, I'm gonna let you in on what it's been like living in my new home, the all-female athletes' house in Surulere. It had been stipulated quite early on that MoC would kindly offer me accommodation, to ensure my arrival into the country would start off as smoothly as possible. I was more than grateful for the offer (one less thing to worry about right?). Nonetheless, a move to the athletes' house would involve living in and sharing a space with people galore, something I hadn't done since I was a teenager. I immediately knew the arrangement would take some getting used to but I was prepared to try my hand at it and not turn away a good gesture. Below is a summary of the 5 things I've learned so far from living with the athletes.
Everyday is #GOHARDORGOHOME day-What does it take to be an elite Track and Field athlete? The answer is relatively simple. The journey however, is not. Like most teenagers and young adults, our athletes go to school Monday to Friday to further their education. Straight after school hours, they make their way to the practice grounds to improve their skills on the tracks. The training is physical and gruelling but the athletes always turn up. I have always defined myself as a relatively fit individual but watching the athletes train day in, day out brings a whole new meaning to the word  'fitfam'.
Talent will get you in the door, hard work will keep you there- It goes without saying the rooster of MoC athletes are extremely talented but they foster their talent further with hard work both in their academics and on the field DAILY. There are no 'I can't', 'not today', 'I need a break', (excuses, which often find their way into my vocabulary on my gym days). These athletes live, breath, eat and sleep Athletics, and you can see it in the way they carry themselves. I guess the saying 'Talent will get you in the door, hard work will keep you there' sits well here. Our athletes are inspiring me to pick up the slack in my health and fitness journey. So thanks guys, keep up the good work.
Work rarely ends at 6pm- You would imagine that as training ends, the girls are ready to rest and recover for the day. FALSE! This leads me to my next point. The general setting I had gotten used to prior to MoC involved an 8 till 6 working lifestyle. Since starting with MoC, the axis have turned slightly.
After we round up training at the stadium, the girls walk the short distance to the female athletes' house. We're usually in for no more than 30 minutes to an hour before I hear those familiar knocks on my door or I get pulled to the side by an athlete enquiring about treatment for a painful knee, an exercise program for a hamstring irritation or some shoulder and neck ache post practice.
With such intense training structures in place, it is inevitable than an injury could occur at any time. The timing may not be opportune for me but it's important that my approach is one of flexibility and availability. I'm steadily getting the hang of this and utilising it as an opportunity to get hands-on and keep improving my skills in the process, which I hope is proving useful to the athletes.
 My room is sometimes 'our room'- I have lived independently for many years, so my initial reaction to learning that  I would be living in a house with 9 people was that it wouldn't be small beans. Despite my initial reservations, however, the girls have been fantastic. Intuitively knowing how to artfully involve me in the gist and also knowing when I need my space and leaving me be to recharge.  I rarely spend time in the living room, (because Lagos mosquitoes have at me like chupa chups), but as I am slowly getting to know the girls and coming out of my shell, they are reciprocating in kind too. As the weeks draw on, I am getting more used to the fact that my room is a doors knock away from the girls' lively and 'busy bee' presence but I guess that's not a bad thing.
The athletes' house is a home away from home- When I first moved into the athletes' house, I assumed that the girls had known each other for years as the general vibe of the household was that of banter and friendships that seemed to go waaaaay back. On further discussion with some of the male athletes and their performance manager, they described a similar setting in the male athletes' house too. Just watching all the interactions of the athletes on the track with each other, the Coaches, Performance Managers and other MoC members of staff alike, I was left with a lasting impression of familiarity and friendship built on mutual respect.  
In fact, I recall being told a story of how the girls cried their eyes out when one of their fellow athletes moved on and out of the house. I wasn't present at the time but I can see how the closeness of the household would have resulted in that. It still surprises me to know that some of the athletes haven't long moved into the athlete houses. It's a testament to the Athlete Performance Managers and the athletes themselves who have managed to create not just a house with a bed to rest their heads on post training, but a home away from home, to share with their fellow athletes who have also become a second family in a way.
As you can see, I've learnt so much from living with the athletes already, things that inspire me and make me want to be better at what I do. I'm hoping that as I continue to acclimatise, I can pick up more useful skills that will enable me to learn, challenge myself and help the athletes in their journeys to becoming the champions they truly are. And on that note, I'll sign off . Here's  to continued good relations with the athletes and team as I get to know them better!