Following days of intense competition across three cities in Nigeria – Port Harcourt, Ughelli and Enugu, the 2018 Making of Champions (MoC) Athletics Trials climaxed in a final at the Nnamdi Azikiwe Stadium in Enugu on Saturday, with 70 athletes in attendance.
The showdown lived up to billing, with athletes drawn from all three cities engaged in a battle of superiority in the 100m, 200m and 400m. At the end of the day, 32 outstanding athletes across all three cities were penciled down for monitoring.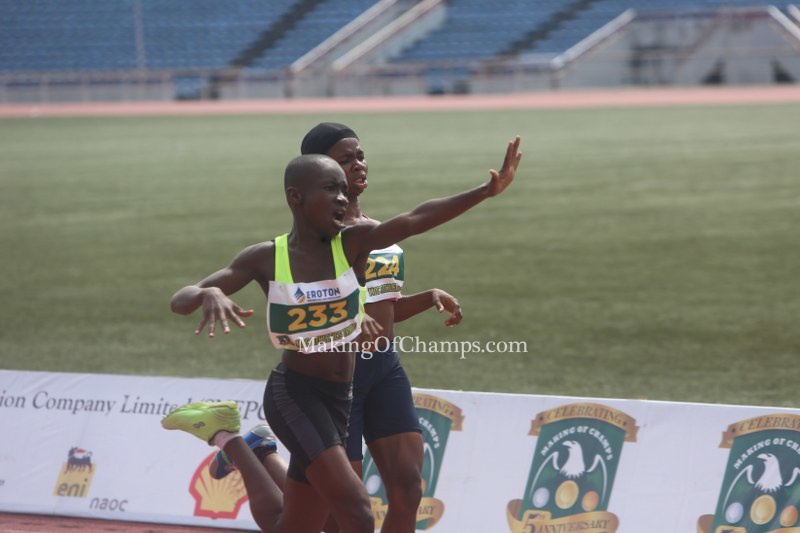 Speaking after the event, MoC Founder/CEO Bambo Akani revealed that the progress of the Top 32 athletes will be monitored over time, with some of them receiving various levels of support in the coming weeks.
He said: "Now that we have chosen our Top 32 athletes from all our Trials and the Final in Enugu, we are going to just keep tabs on them and monitor their progress. Those that we can sponsor immediately, we are going to do that; those we can award scholarships we will do that as well. We have some interesting announcements in the coming days and weeks on how we hope to support some of these athletes and coaches in all corners of Nigeria. Stay tuned for that".
Akani also noted how difficult it was to make a decision, going by the abundant talent at display at all three legs of the Trials and the Final in Enugu:
"We are really spoilt for choice. If this kind of trials happen in Nigeria all the time, talent searches every three months in all the regions, Nigeria is going to be unstoppable in Athletics in the next three to five years. It was pretty incredible the talent we saw, and we are looking forward to bringing several of them in and making them part of MoC", he said.