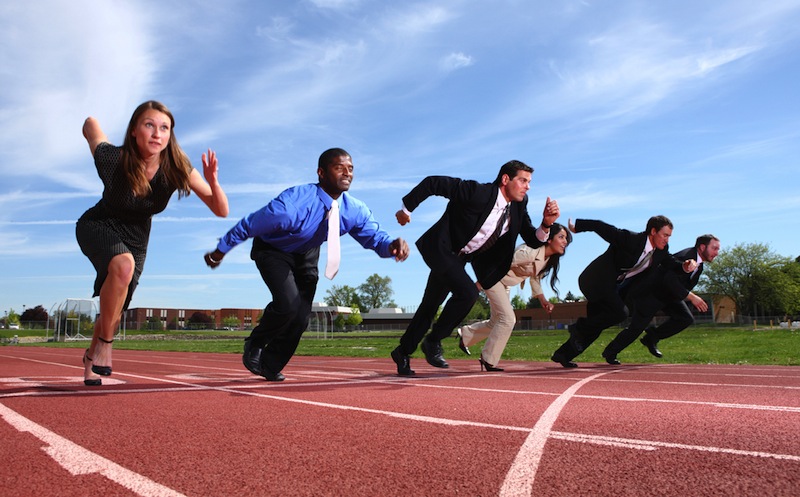 Making of Champions (MoC) is Nigeria's leading Sports Media & Management Company whose mission it is to ignite a revival in Athletics in Nigeria, a sport that has brought Nigeria 13 of the 25 Olympic Medals in the nation's history. MoC has become a beacon of hope in Nigerian Athletics, impacting Track & Field in Nigeria through various projects to realise the vision that Nigeria can be among the Top 3 Nations in Track & Field globally over the next 5 years.
For the past 2 years, Making of Champions has run MoC Track Club in Lagos & Port-Harcourt, with Olympic Medallists Deji Aliu, Glory Alozie & Uchenna Emedolu as our Head Coaches, training nearly 30 Athletes who hope to represent Nigeria at the 2020 Olympics & beyond, while they go to University or Secondary School in Nigeria. MoC already has several Athletes at Unilag, Uniport, University of Ibadan and other tertiary institutions across Nigeria.
MoC Athletes have won 6 International Medals for Nigeria, and 19 National Senior, Junior & Youth medals in less than 3 years, with many of them on track (no pun intended) to make the Tokyo Olympics in 2020!
MoC Sponsorship Manager Job Description
MoC is looking to add a Sponsorship Manager to join the team in Lagos, to help the sponsorship drive for MoC projects, including Nigeria's first ever full Student-Athlete Scholarship and MoC Competitions such as Top Sprinter and the MoC Grand Prix & Relays.
The Sponsorship Manager will be responsible for building and leading all phases of MoC's sponsorship pipeline. This will involve developing and maintaining the marketing plan to secure sponsors for various MoC Projects, in order to meet or exceed the overall business objectives. Responsibilities will include sponsor prospecting, proposal customization and presentation, contract revision and servicing, and sponsor follow-up and support.
The role requires a pro-active, energetic candidate with prior work experience in a commercial or client-facing environment. Building and maintaining relationships will be key, and a natural interest in Sports Management and sporting events would be a plus. We're looking for a highly driven person to contribute to the success & growth of Athletics in Nigeria, either on a 1-year placement, or full-time, to forge an exciting career in Sports Management!
Responsibilities
Develop and implement a sponsorship plan & proposals for MoC's Student-Athlete Scholarship, and MoC Competitions, e.g. Top Sprinter and MoC Grand Prix & Relays, and any other MoC projects as required. Develop and implement budgets required to achieve sponsorship plans.
Manage all sponsorship activities, including Sponsor prospecting, proposal customization and presentation, contract revision and servicing, Sponsor follow-up and support, representing the company at corporate and sports functions, etc
Develop and maintain Sponsorship Pipeline, the database of target, prospective and secured Sponsors and Partners, building and sustaining long lasting relationships at each stage of the pipeline.
Frequent Sponsor follow-up, with monthly written updates to each Sponsor on the progress of their sponsored Athletes and/or the impact of MoC Competitions or other MoC projects they have sponsored.
Identify and develop new business opportunities and create effective plans to pursue these, involving research and conceptualization of the appropriate marketing approach on a client-by-client basis.
Interact consistently with MoC's in-house Media, Management & Coaching teams, to ensure coordinated marketing of MoC Athletes, Competitions and other projects to prospective Sponsors and Partners.
Develop marketing plans/strategies for MoC Athletes & Competitions, to ensure maximum impact in terms of Sponsor attraction & retention.
Preparation of monthly & quarterly Sponsorship updates to CEO, and presentation of quarterly plan & projections. Other duties as assigned.
Requirements
Previous experience of working in a commercial or client-facing environment (at least 2–3 years experience preferable)
Prior experience in sales, marketing or sponsorship roles advantageous
Experience working in sports industry or demonstrated passion or interest in Sports Management beneficial
Bachelor's Degree in any field
Advanced use of Microsoft Office including Word, Excel & PowerPoint
Exceptional communication abilities – excellent oral, written, and interpersonal skills – and strong salesmanship, energy and drive
Strong planning, organizational and time management skills
Ability to multitask and focus on a variety of projects while working closely with prospective and current Sponsors, and MoC teams
Application & Deadline
Send your CV and Cover Letter to 

[email protected]

, with 'MoC Sponsorship Manager' as the email subject! The application deadline is Monday 5th of November 2018
Interviews will take place throughout November 2018