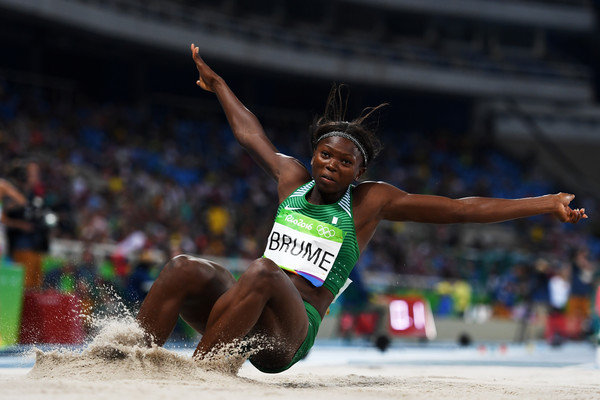 Glasgow 2014 Commonwealth Games Long Jump Champion Ese Brume will make her long-awaited debut at the prestigious IAAF Diamond League after being listed to compete in her favorite discipline at the eight leg of the series which is taking place in Lausanne, Switzerland on the 5th of July.
Interestingly, Brume whose debut in the league was delayed last year when she was registered to run in the French speaking part of the Swiss city will finally have the opportunity to jostle it out against some of the top names in the discipline.
Some of the stellar cast she is expected to face includes US Olympic Champion Tianna Bartoletta, who is seeking to get back to limelight in her career after some traumatic personal changes of circumstances, and Serbia's Olympic Bronze medallist Ivana Spanovic, who is third this year with a jump of 6.99m.
Also, British duo of Shara Proctor and Lorraine Ugen will be part of her competitors, with the latter heading the 2018 list with the 7.05m she achieved at last weekend's British Championships.
Additionally, Colombia's 34-year-old Olympic triple jump champion Caterine Ibarguen will add spice to the event as she boasts a life time best clearance of 6.87m this season.
Earlier this year, Brume came within touching distance of surpassing her Personal Best (PB) when she leapt to a distance of 6.82m to win the Jamaican International Invitational in May. Incidentally, both Ugen and Bartoletta were in the field, as they placed 4th and 6th respectively.