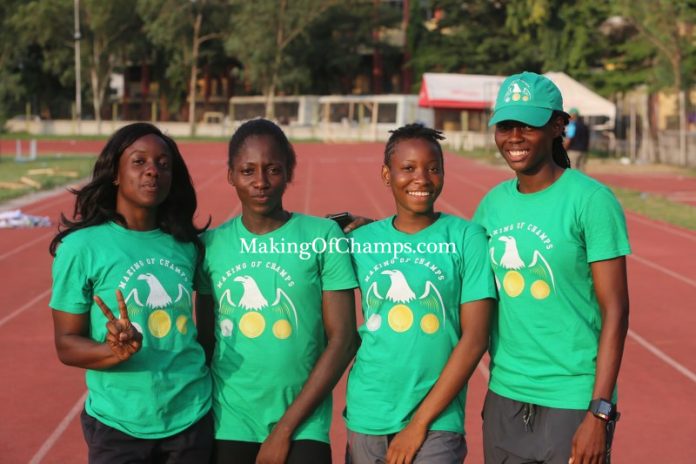 The relay events of the Making of Champions (MoC) Grand Prix and Relays brought the curtains down on the three-day event, as Team Customs and Team MoC emerged victorious in the men and women's 4x100m relays.
It was a straight-on battle between Team Customs and Team MoC in the men's race, with the former team featuring double sprint champion Emmanuel Arowolo, Usheoritse Itsekiri, Orukpe Erayokan and Isah Salihu, who won the B Final of the men's 100m.
Despite Team MoC missing two of their top relay racers in Peter Edwin and Favour Ekpepke, they still gave the Customs team a good run for their money.
Although, Team Customs had taken the lead in on the first three legs of the race, the onus was on Jerry Jakpa to try and cover up some ground on Salihu. In the end, it was Salihu that powered on, anchoring his team to a win.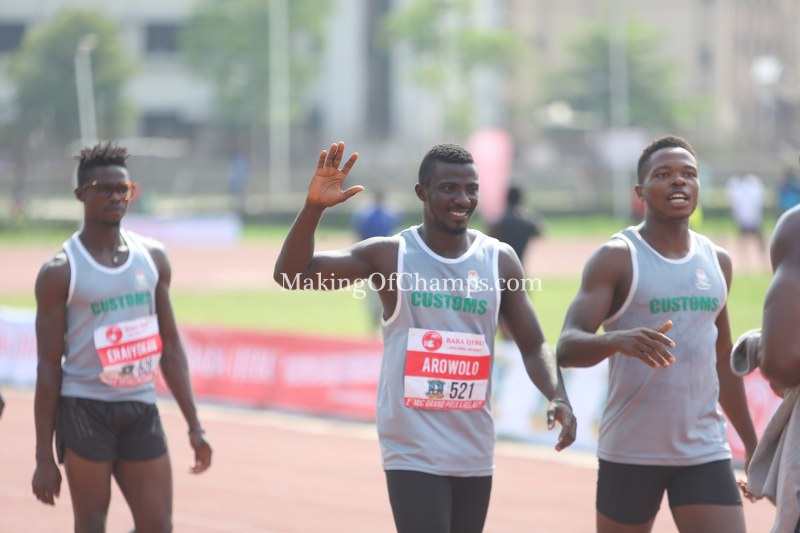 They posted a time of 40.81s, while MoC came through in 2nd with a time of 41.48s. Team Eaglesight placed 3rd in 41.80s.
Team MoC were the stand-out performers in the women's category.The quartet comprising of Joy Udo-Gabriel, Ifunanya Muoghalu, Moyosore Badejo and Chiamaka Egbochinam stormed to victory in a time of 46.24s.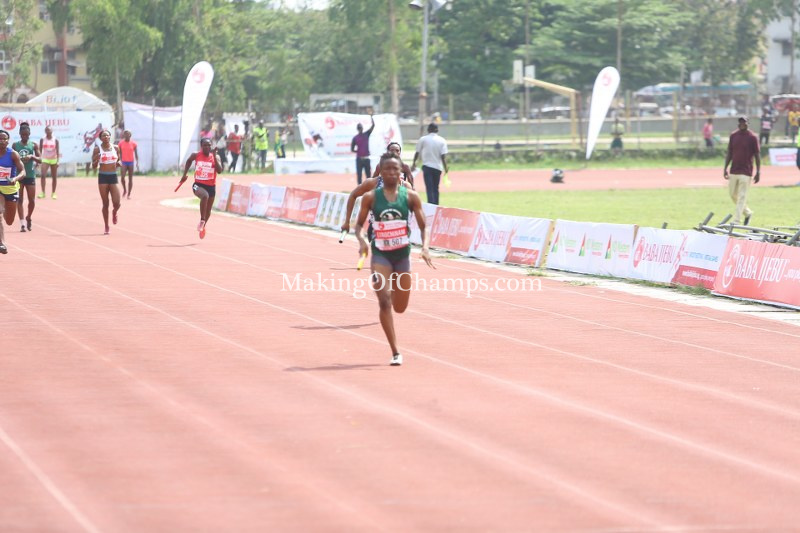 The NSCDC team was anchored by Grace Ayemoba to 2nd place as they posted a time of 47.02s. Osheku Striders settled for 3rd in 48.32s.
After winning the men's 4×100, Erayokan and Salihu teamed up with the duo of Mohammed Nazifi and Henry Okorie, as they helped Team Customs win the men's 4x400m race in a time of 3:10.26. Team Police came through in 2nd place, clocking a time of 3:15.71s, while Osheku Striders settled for 3rd in 3:17.13.
Team NSCDC were the winners of the women's 4x400m race, beating Team CDA in the process. The team clocked a time of  3:47.31s on their way to victory. For the umpteenth time, Osheku Striders placed 3rd in 3:51.35s.
The day ended with the mixed relay race which featured two male and two female athletes in each team respectively.
Team Blessed outclassed the rest of the field as the duo of Glory Nathaniel and Yinka Ajayi complemented the efforts of Atanda Akindele and Hammed Yusuf. They won in 3:24.39s, while Team Kwara (3:29.15) and Team MoC (3:36.93) placed 2nd and 3rd respectively.