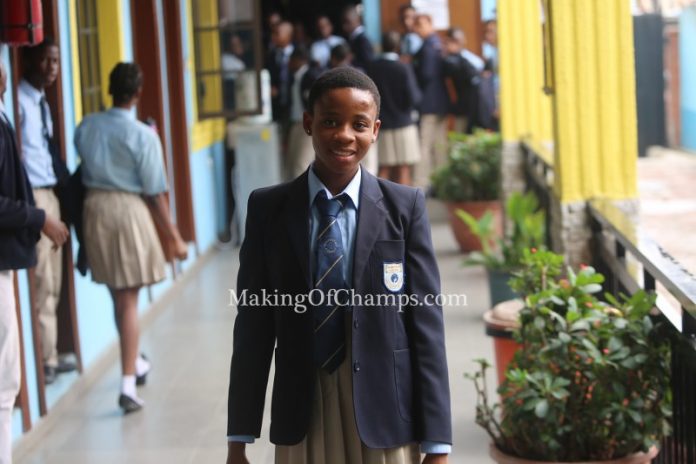 Making of Champions (MoC) Athlete, Mercy Umoibang, who in December 2017 was awarded a 3-year Student-Athlete Scholarship by Niger Delta Exploration & Production (NDEP), has now resumed at her new school, Princeton College in Surulere, Lagos.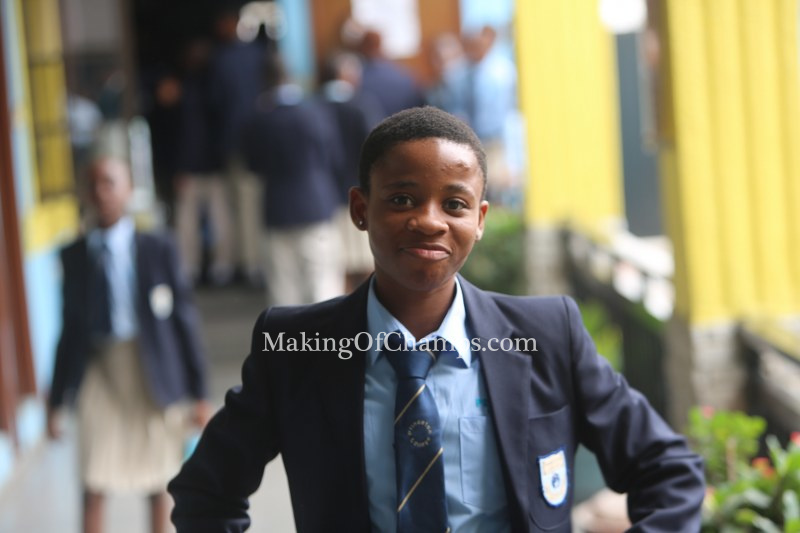 The 16-year old SS1 student was discovered at the 2016 Heritage Bank Skoolimpics in Lagos where she represented her former school, Army Cantonment Secondary, and won her 100m Heat. She was then introduced to MoC's Head Coach in Lagos, Olympic Medallist Deji Aliu, who she has trained with ever since. She was formally inducted into MoC Track Club ahead of the 2018 Athletics Season.
The Scholarship from NDEP will cater for all aspects of education, training and living costs: private school tuition, boarding school fees, feeding, healthcare, training and competition costs, thus affording her the opportunity to conveniently mix both her education and her Athletics career.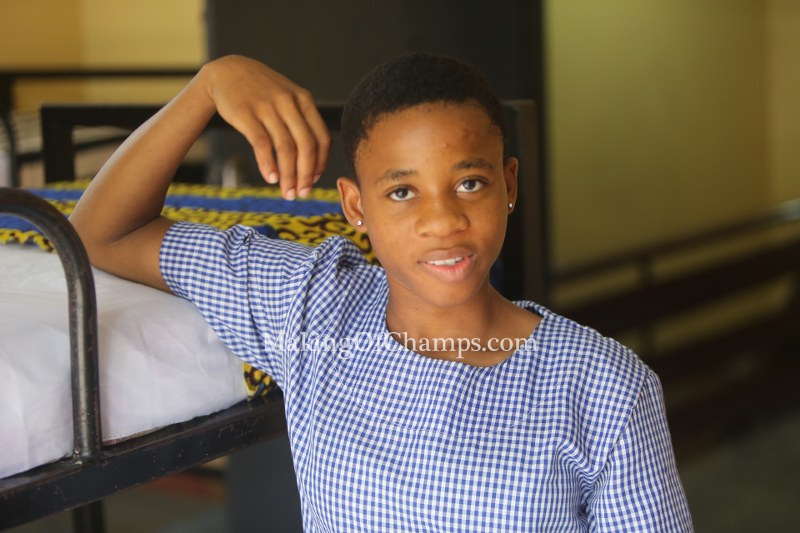 On how she's coping with her new school having switched from Army Cantonement: "I prefer Princeton because the teachers there in the school, they teach down to your level of understanding and we get so much assignments to do. So far so good, I am the kind of girl that I don't really like reading in the afternoon, I like reading in the night, but now I think I have developed the skill of reading regularly, doing my assignments and being committed to my books.
It's like a dream come through for Umoibang who actively started running in her Primary school days, almost giving it up when until she got the encouragement to continue by her then coach at her former school. She will surely be hoping to one day represent Nigeria at the Youth (U18), Junior (U20) or even the Senior level in the future.
Umoibang is the 2nd Athlete to be awarded MoC's Student-Athlete Scholarship at Secondary School level, after Shell (SNEPCo) awarded the Scholarship to Chiamaka Egbochinam in 2016, also to attend Princeton while training under Deji Aliu at MoC Track Club in Lagos.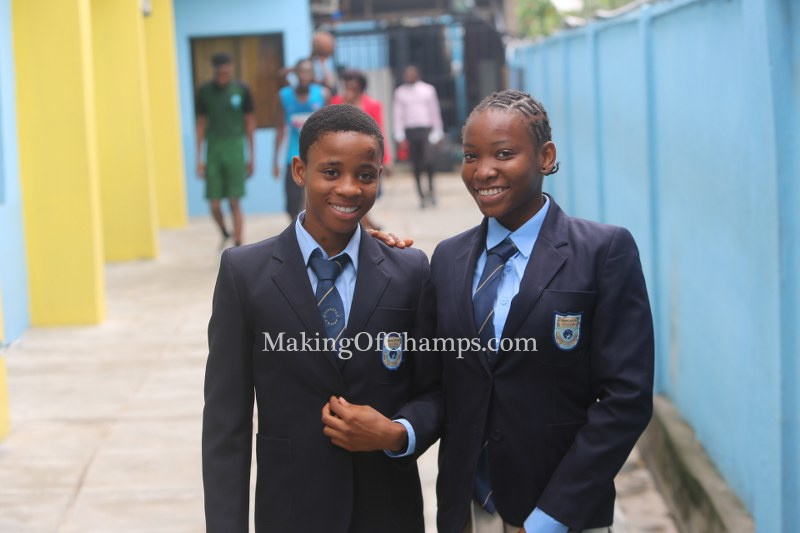 She might be young, but Umoibang is already mentoring her younger sister Maria who picked up an interest in Athletics because of her and is now also actively training with MoC Track Club.
"I would like to say a very big thank you to my coach (Deji Aliu), to my parents for giving me the support and most especially MoC and Niger Delta for giving me the opportunity and the privilege to experience a lot of things" Umoibang said.