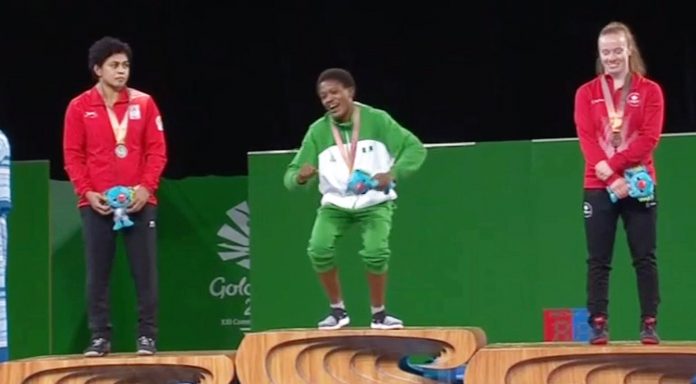 World Championships Silver medallist Odunayo Adekuoroye won the first Wrestling GOLD medal for Nigeria at the ongoing Commonwealth Games on Friday morning at the Carrara Sports Arena 1.
Adekuoroye qualified for the Women's Freestyle 57kg GOLD medal match after defeating Canada's Emily Schaefer in the semifinal by 10-0 (Victory by Technical Superiority). She went on to claim Nigeria's fifth GOLD medal at the Games and her second successive Commonwealth GOLD with a 7-5 Victory by Points over India's Pooja Dhanda.
Blessing Oborududu claimed the second GOLD medal of the day after staging a terrific comeback from a 3-0 deficit to beat Canada's Danielle Lappage 4-3 (Victory by Points) in the women's Freestyle 68kg.
Amas Daniel won the first Wrestling medal of any colour, leaving it until the last six seconds to come from 4-0 down to equal it at 4-4, winning Bronze in Men's Freestyle 65kg.