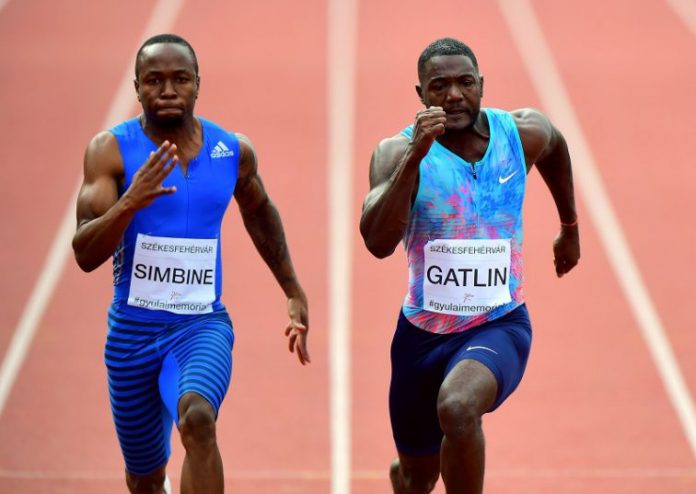 Reigning World Champion Justin Gatlin, who owns three world sprint titles including an Olympic title, has joined the list of world class athletes who will be competing at the much-awaited Athletix Grand Prix Series in March 2018.
Gatlin, the 2017 World 100m Champion and the 5th fastest ever human being in the 100m and 200m, will line up in the men's 150m race at Tuks Stadium (Tshwane) on Thursday, March 8th, in the second of the three series Meetings.
He is the biggest name to compete on South African soil since Michael Johnson in 2001, and is a massive boost to South African Athletics. His presence shows once again how far the sport has come, and that global champions are again seeing South Africa as a top global player.
The 35-year-old has astoundingly never run a competitive 150m, so this will be a new experience for both him and for South Africans alike.
"I have obviously done 150's in training, but have never raced over that distance before. It will be interesting to see how I do. It is also my first race of the season, which adds to the excitement for me," said Gatlin.
The USA star spoilt the retirement party of Usain Bolt in 2017 when he dipped countryman Christian Coleman and Bolt, to win his first global title since 2005.
In 2015, Gatlin set a World Lead (WL) in the 100m when he broke his previous best of 9.77s to clock 9.74s for the win at the Diamond League in Doha on May 15th. This is also his best time ever and sits 5th on the world all-time list. To date, Gatlin has run an incredible 55 times under the 10s barrier and has also gone under 20s seven times in the 200m.
"Having Justin Gatlin running in South Africa is a big coup for us. We have such incredible depth in the sprints in South Africa. To have an athlete of Justin Gatlin's calibre compete here against our athletes means that the world sees us as a major contender in the sprints," said Aleck Skhosana, President of Athletics South Africa (ASA).
"It also brings other great benefits as it inspires other aspiring sprinters and beyond. It also inspires coaches to produce the calibre of sprinters along the likes of Gatlin and Akani Simbine."
The first leg of the series will hold on March 1st at the Ruimsig Stadium, Johannesburg, while the final leg will be at the Dal Josaphat Stadium, Paarl, on March 22nd.