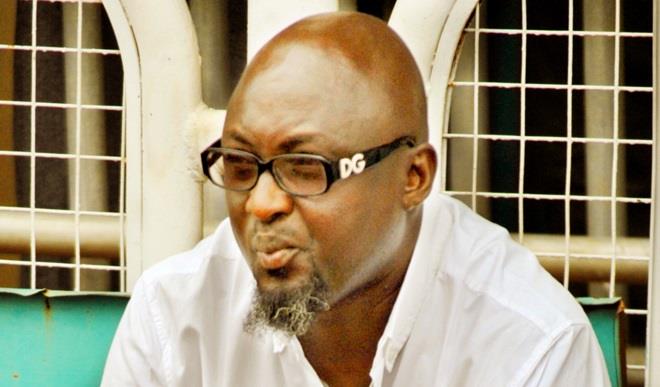 With Plateau United FC on the verge of clinching their first Nigerian Professional Football League (NPFL) title, Making of Champions caught up with the club's Technical Adviser, Kennedy Boboye, and he had this to say about the season so far.
What has been the secret of your team's success throughout this season in the league?
First of all, I would like to give glory to God. On the part of the players, it's all been determination and hard work. Right from when I came into the team at the beginning of the season, I made it a point of duty to tell the players about my philosophy as a coach, and the style of play I would like to adopt. They keyed into it and we all agreed to take it one game at a time.
A lot of people were skeptical about your chances of stirring Plateau United to these heights, knowing how your stint with Abia Warriors and Sunshine Stars ended. How were you able to prove the doubters wrong?
Like I would always say, you can't stop people from talking. The most important thing while coming into Plateau United was to have a good synergy with the management. From the first time I spoke to the General Manager of the team (Pius Henwan), I knew he was willing to listen to me and also help me implement my ideas on how I wanted to build my team. At Abia warriors, they had a General Manager who felt he knew it all and was imposing his ideas on me, which made things difficult for me to handle, leading to my leaving the team.
Daniel Itodo your left-back, has been instrumental to your team winning crucial matches with his long throws, which has led people to talk about your style of play, with some saying it's anti-football. How do you react to this?
For me, when I came into this team, I had to evaluate the strength of the players and look at how that can play to our advantage in the course of the season. Knowing fully well that we had one of the tallest players in the league in Emeka Umeh, coupled with the aerial strength of Kabiru Umar and Anayo Ogbonna, that made me begin to utilize the long-throwing ability of Itodo. So far so good, things have gone according to plan, with Itodo contributing over ten assists in the course of the season.
As regards the anti-football talk, people need to come to the realization that most of the pitches in the NPFL are very bad and it doesn't encourage most coaches to want to play on the ground. If you watch some of our away matches such as the games against ABS FC (Abubakar Bukola Saraki), MFM FC (Mountain of Fire and Miracles) and Akwa United, you will notice that we in fact play one of the best brands of football in the league, regardless of the outcome of those matches.
Which game would you say has been the toughest for your team this season?
It has to be the game against Remo stars at the Rwang Pam Stadium. Regardless of the fact that they were hanging in the relegation zone at that point in time, they really gave our team a good fight. They were very strong tactically and their players dealt with our long balls very well.
Your team has the best goals scored on the league table without any of your strikers scoring more than 10 goals all season. How has the team been able to manage that?
I will definitely attribute that to team work. In as much as I would have to acknowledge the fact that my strikers need to score more goals, I think each player working for the benefit of the entire team should be the ultimate goal. For example, Golbe (Elisha) our defender has 5 goals while scoring 3 from free kicks, and right-back Emma James has been our penalty specialist. If you look at my team, there are very few experienced players, well, maybe asides Dele Ajiboye the goal keeper. I usually want to work with players that are dedicated and willing to give their all for the team.
You are one of the few coaches to have kept faith with young players, which is something we rarely see in the NPFL. Didn't the management oppose this decision?
Like I told you, right from the onset, the management had given me a free hand to work with the team. Bringing in young players from the feeders team was just part of it. I saw the potential in the likes of Mafeng Pam and Clinton Peters regardless of their age, and I felt they could give the senior players a run for their money. Mafeng has played almost half of our matches this season while also being a torn in the flesh of most opponents. I'm really proud to say that they are my players because I brought them up.
With your team officially qualifying for the CAF Champions League, do you see yourself staying with Plateau United up till next season?
Personally, I would love to remain with the team, but it's not left to me alone to make the decision. The management needs to be comfortable working with me and they also need to get in sync with my plans for the team going into the continent. Continental football is never easy and I feel that keeping the crop of our players is really important going into next season. Even if I don't remain with the team, I am still proud of how I have transformed this team this season.
Reports have that you are one of the over fifty persons to apply for one of the national team jobs. How would you feel if you are considered for any of the positions?
I wouldn't want to comment on that because I am currently tied to Plateau United. All I can say is that it's the dream of any coach to have the honour of coaching a national team, be it the Under-17 or Under-20 team. If I am considered by the national team selectors, then fine and good.
 The club will be organizing an end-of-the season award to reward some of the outstanding players and personnel that have distinguished themselves in the course of the season. What's your take on such an event?
It's always nice to have ideas like this on ground in order for us to be in tandem with how things are done in Europe. Rewarding excellence is great, and I must commend the management for organizing such an award.