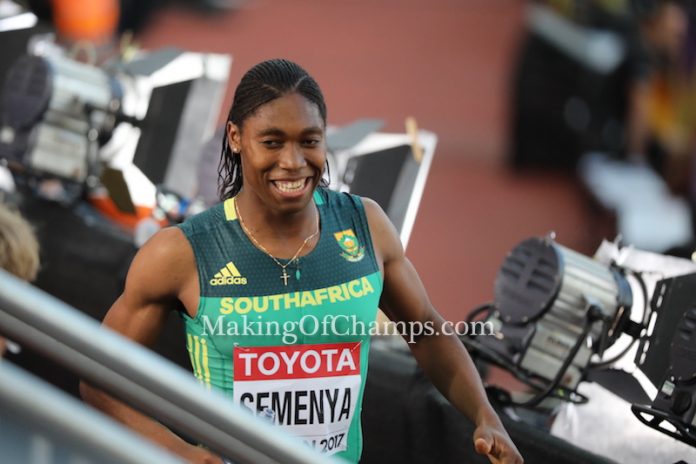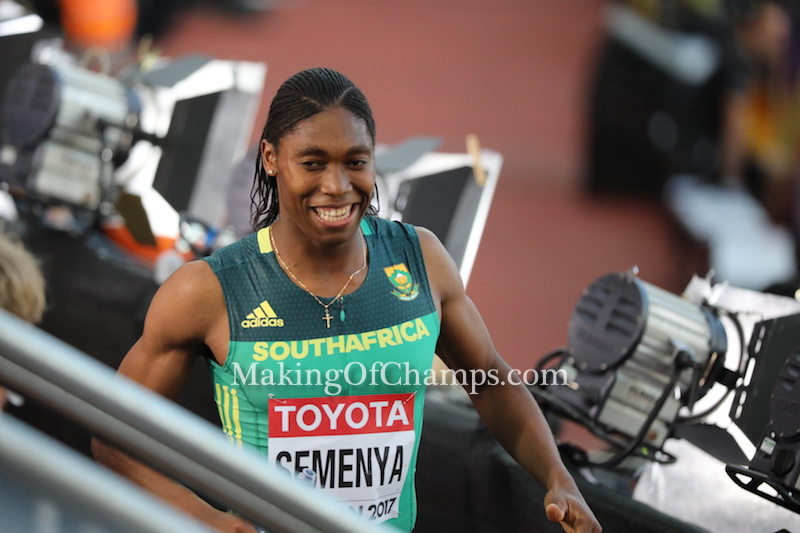 Caster Semenya became only the second athlete in history, after the legendary Maria Mutola, to win three 800m world titles, beating a strong field to win at the London 2017 World Championships.
In what has become her trademark move, Semenya allowed her other competitors go out early before making her move into the home straight, stoming to a World Leading time of 1:55.16.
Meanwhile, Francine Niyonsaba secured Silver for her country Burundi, holding off the stiff contest of America's Ajee Wilson to come in with a time of 1:55.92.
Wilson, who has made a remarkable comeback from an injury, got Bronze running a time of 1:56.65.
It was indeed a fast race which saw all the finalists running below 1:59s, underlining the quality of the field.
Semenya on winning yet again in London said: "I just love you guys. It feels like home in London. I used to say Berlin was like my home. Obviously it is South Africa, but there are such fantastic people here. Beautiful." she said after winning.
Niyonsaba on her part was happy winning a medal for her country saying: "I am very, very happy. This medal is for all Burundians and they are happy now. Everybody is watching in Burundi. I am the best runner of Burundi. I am so excited. In this final, everybody was looking good, all competitors are strong. So I got off there as fast as possible to make it a fast race.
She further added that she would love to beat Semenya one day: "I am very emotional now. I congratulate Caster Semenya. I would like to beat her. Everything is possible."
Wilson who got Bronze was delighted with her comeback and making the podium: "I think the key was the timing. We did not not do too many races during the season, so the timing was really important towards the world championships. I did not expect the podium, I was ready to fight, attack the top three and see what happens" the American said.