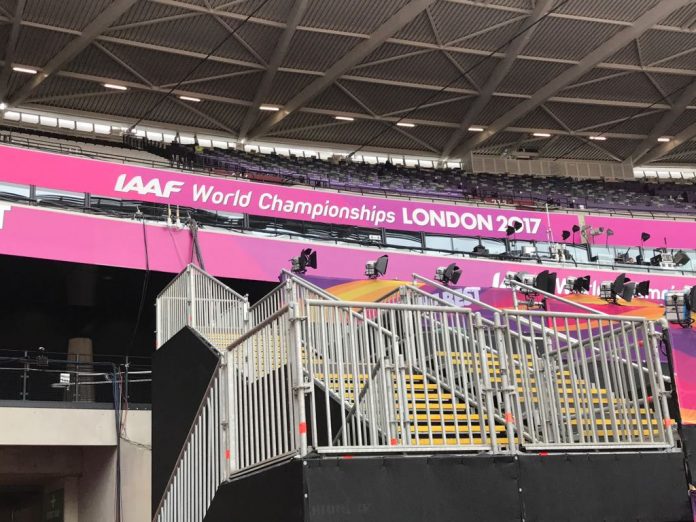 Nigerian and World Athletics fans can be assured of LIVE social media, photo and video updates for the 2nd IAAF World Championships in a row from the stables of Making of Champions (MoC), following the Sport Media & Management Company's debut outing covering the biennial Athletics showpiece 2 years ago in Beijing.
Thanks to the 2017 Media Sponsorship from Eroton Exploration & Production, MoC has sent a Videography and Photography team to London to cover the 2017 IAAF World Championships taking place in London from Friday August 4th to Sunday August 13th.
As MoC's International Media Sponsor, Eroton's support has fully covered the cost of the MoC Media's two-week trip to London, including flights, hotels and general welfare of the team. MoC is the only Nigerian media platform accredited by the IAAF to take photos of all the action and video interviews, as has been the case in recent years at the IAAF World Relays, World Championships and World Junior Championships.
Bambo Akani, MoC's Founder & CEO, was in good spirits after arriving in the English capital earlier this week:
"Making of Champions has been trackside in global athletics since the 2014 Commonwealth Games, capturing the best moments of Team Nigeria and global athletics stars for the benefit of Nigerians and Athletics fans all over the world.
"Eroton's sponsorship in 2017 has assisted us in taking our World Championship coverage a step further this year – we are going to have live minute-by-minute updates on all our Social Media platforms, photos and exclusive interviews with the world's top stars, with a special focus on all 18 Athletes who will wear Nigeria's colours at the Championship.
"On behalf of everyone at MoC and Nigerians everywhere, I would like to personally thank the Chairman of Eroton Exploration & Production, Onajite Okoloko, whose firm belief in giving back to the communities that they operate in and to the nation as a whole has led to Eroton throwing its support behind Making of Champions' international media coverage of Nigerian Athletics!"
If Making of Champions' coverage of the 2015 World Championships in Beijing is anything to go by, with nearly 150 video interviews, including several viral videos with the world's fastest man ever Usain Bolt, then Nigerian and global Athletics fans will be in for a treat over the next 10 days in London!
It will be recalled that Eroton announced its 2017 Track Club & Media Sponsorship of Making of Champions at a Press Conference at their Lagos headquarters in May. Since then they have sponsored MoC Track Club Athletes in Lagos & Port-Harcourt to Athletics Competitions across Nigeria, including the Senior National Championships in July, which served as the National Trials for the IAAF World Championships.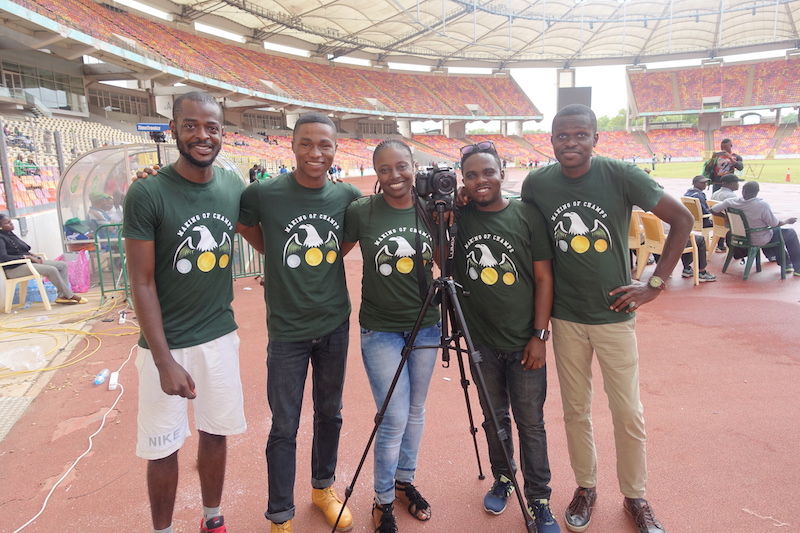 Eroton also served as the lead sponsor of the AFN/MoC National U20 & U18 Championships in June, saving Nigeria from the ignominy of not holding a National Junior Championships for the first time in 5 years.
It was a move that has helped to keep alive the dreams of Junior Athletes in Nigeria in a troubled year that has seen Nigeria miss the African Juniors, World Youth Championships and Commonwealth Youth Games during prolonged National Sports Federation elections between May and July.
Eroton is currently leading the way in development of Athletics in Nigeria, through its 2017 Track Club & Media Sponsorship of MoC, with several other companies in Nigeria also playing a key role currently. Shell (SNEPCo), ARCO Group, Niger Delta E & P and ND Western Limited are all fully sponsoring the University or Secondary School Education of Athletes in MoC's Student-Athlete Scholarship, the first of its kind in Nigeria!
Be sure to follow MakingOfChamps on Facebook, Twitter and Instagram, as well as our YouTube Channel and makingofchamps.com website for photos, videos and all our live updates from the IAAF World Championships in London, thanks to Eroton E &P!