There's a reason Team Botswana is ranked No.2 in the men's 4x400m relay going into the World Championships in London: it is a ranking firmly premised on current form.
Only Team USA boasts of a better time of 2:59.95 than the Africans who posted a Season's Best (SB) of 3:02.28s to win Silver at the 2017 World Relays in the Bahamas.
So who says the GOLD medal is a lofty ambition to aspire towards? If anything, the World Championships in London presents the perfect opportunity for Botswana to strike and break the American hoodoo in the men's 4x400m, delivering the continent's first triumph in this event which has proven elusive thus far.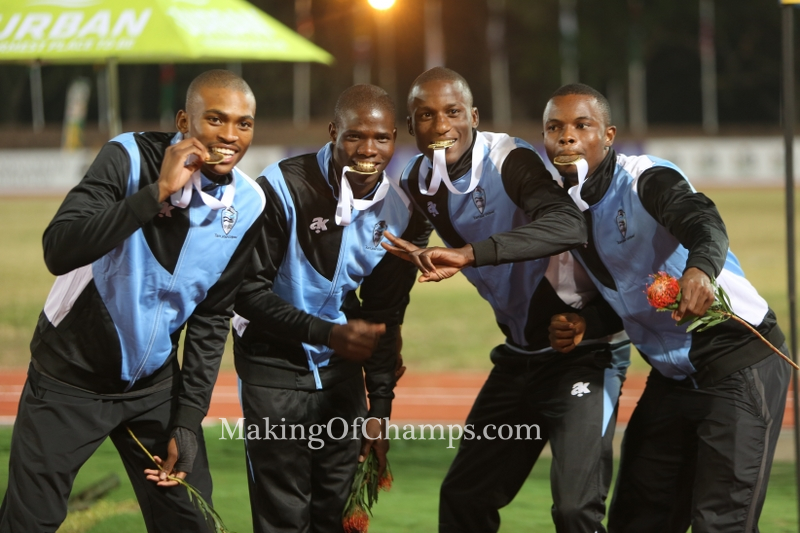 In fact, no other African country in recent years possesses the intimidating yet impressive men's quarter-mile pool to draw from like Botswana who have three male athletes comfortably running inside 45s; all three athletes have PBs below 44.30s.
To further buttress their strength and depth, Botswana entered four male athletes to compete in the individual 400m event in London. USA are the only country with as many entries, having registered five qualified athletes.
So on paper, it mathematically looks like a play-off final between USA and Botswana for GOLD in the men's 4x400m, although the former will no doubt remain the favourite to edge the contest.
However, Botswana is now proving that they are gelling together as a team, finally, and you can say that they are gradually living up to the hype they have been saddled with.
Last year in Rio where they finished 5th, having missed the services of Babaloki Thebe who got injured before the final, an unfit Isaac Makwala teamed up with Karabo Sibanba, Onkabetse Nkobolo and Leaname Maotoanong and they were still able to run inside 3mins, clocking a National Record (NR) of 2:59.06.
Eight months later, the experience of the Olympics came handy as 19-year old Sibanda showed no trepidation to match LaShawn Merritt in the last leg at the World Relays in Nassau, narrowly losing out to the more experienced American.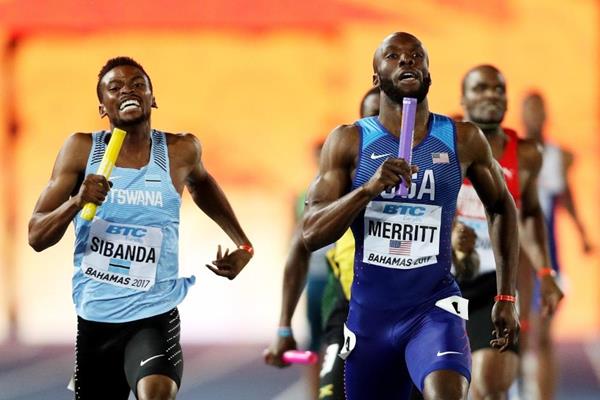 The same scenario could pan out in London where an American and a Botswana athlete would go toe to toe in the anchor leg of the race; what is not certain is if the same outcome would play out again. That race was so close that the Americans won with a time of 3:02.13, with Botswana coming 2nd in 3:02.28; definitely, the Africans are closing the gap.
If Botswana run anything close to their NR, which is inside 3mins, then they are a tremendous threat for GOLD.
This year already, Makwala has twice dipped below 44s, making him the third fastest man in the world coming to London, first in Madrid with a time of 43.92s, and then in Monaco in 43.84s, with Thebe running a PB of 44.02s at the Lausanne Diamond League. Sibanda with a PB of 44.25s, has an SB of 45.05s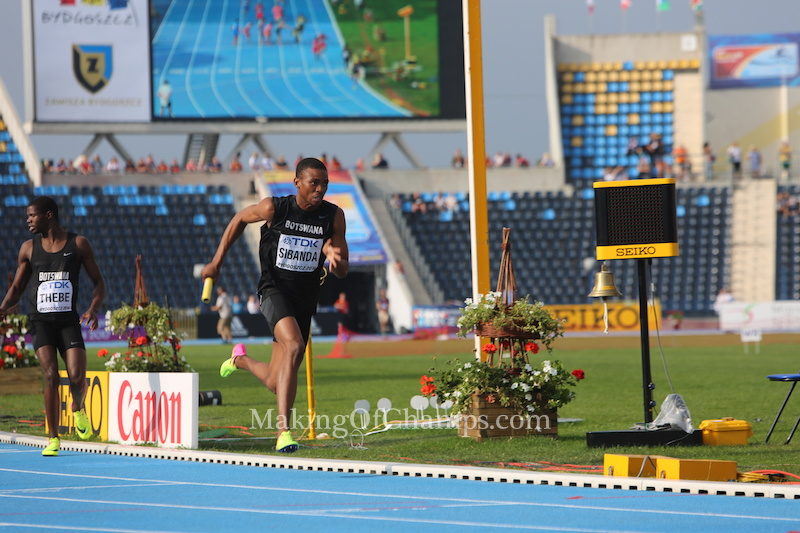 This brings us back to the question: Can Botswana claim 4x400m GOLD at World Championships? Our answer is an emphatic YES! If these guys execute a good plan, stay injury free and are well recovered from their individual events, they definitely have a huge shot at winning.
Last year in Rio, they were dark horses, but this time in London, they are huge contenders, and their fellow competitors will be very wary of them.
This is an immaculate opportunity for Team Botswana to win. While some might believe in second chances, Botswana will have to grasp this chance like it's their last, because as the saying goes, "Opportunity comes but once".
Do You Know: That Botswana have included Nijel Amos in their 4x400m team? He has a PB of 45.56s in the 400m and could help them in the heats, to at least to keep one of the other guys fresh for the final.