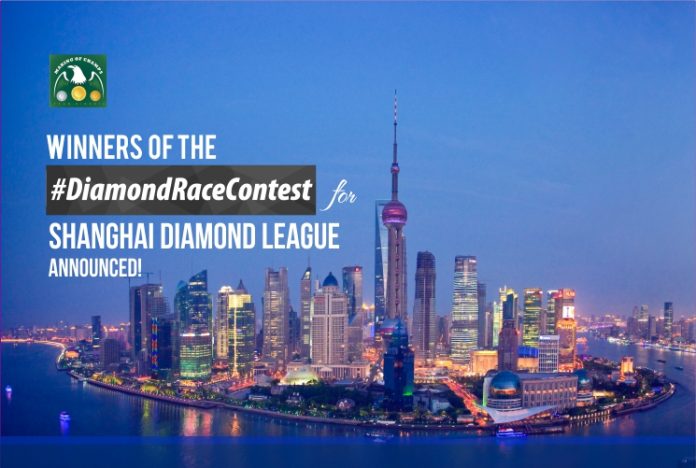 Team Top Sprinters is proving to be the one to beat this season, consolidating on its top spot in our Making of Champions (MoC) Fantasy Race League, putting out a good show to win at the Shanghai Diamond League (DL) last weekend.
In fact Top Sprinter was so good that they are now ranked 25th in the world, a giant leap from Doha DL when they narrowly missed out in the top 100 overall. A team powered by our CEO, Bambo Akani, it is a show of strength as they continue to 'sprint' away from the chasing pack.
Having made South Africa's Luvo Manyongo who went on to twice break the Meet Record (MR) and win the men's Long Jump as his captain, Akani got 60 points alone from the Olympic Silver medallist, and further amassed a total of 165 points, bringing his overall tally to 329 points.
The closest to Akani in points gotten from Shanghai in the MoC league, is our Seniors Sports Writer, Christopher Maduewesi who placed 2nd with 160 points, but having had a poor outing in Doha, Team Trailblazers find themselves in 11th with 282 points.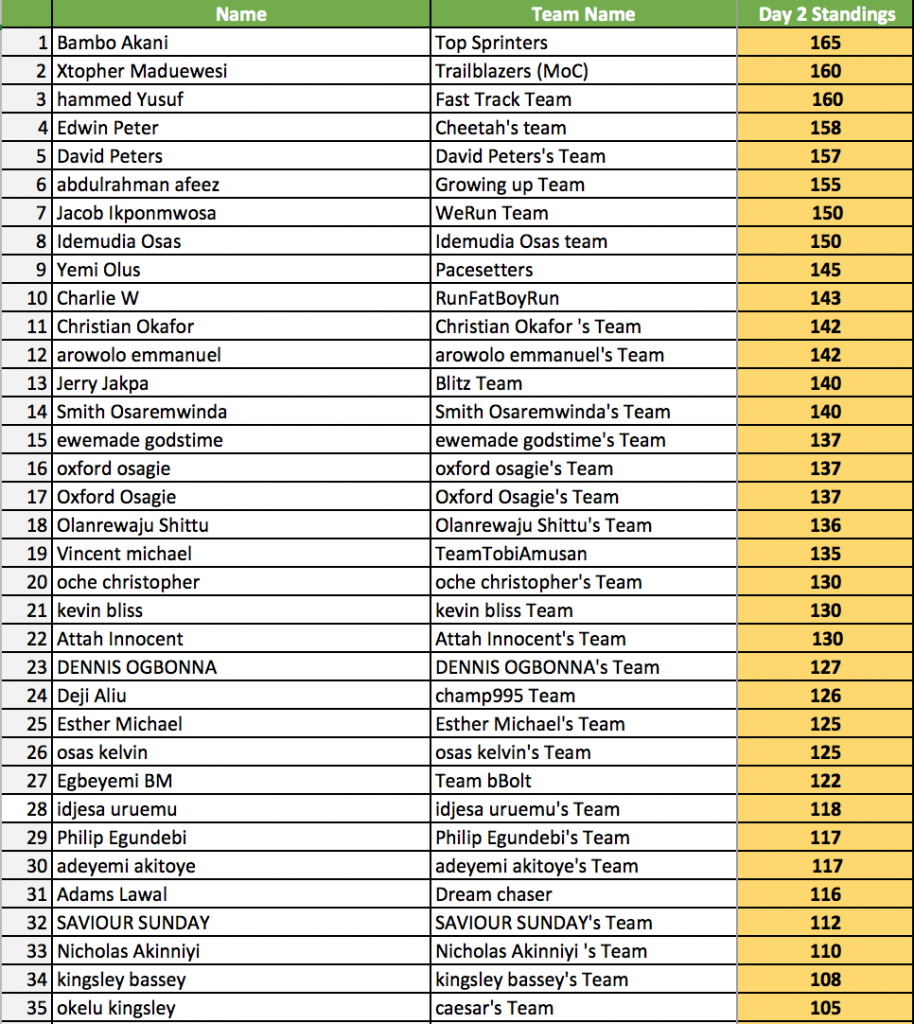 Hamed Yusuf (Fast Track team) who finished 3rd in the MoC League in Shanghai, however tops the log (excluding MoC staff) with 160 points, while Edwin Peter (Cheetah's team) was 2nd with 158 points and David Peters (David Peter's team) 3rd with 157 points.
All three of Yusuf, Peter and David Peters will get airtime top-ups of N1,500, N1,000 and N500 respectively for their respective standings from Shanghai DL.
Interestingly for Yusuf, he almost had a flawless team, with Renaud Lavillenie the only one who did not win from the nine he chose. In fact the French finished 2nd in the Pole Vault and returned 10 points.
If Yusuf had chosen someone like Manyonga or Bershawn Jackson who did an MR as his captain, he could have gotten an extra 30 points that would have shot him further up the table than the 251 points that pits him in 24th place.
Akani's lead at the moment is such that the he tops his closest rival, Jacob Ikponmwosa of WeRun Team with 29 points, with the latter occupying 2nd spot with 300 points, and Cheetah's team 3rd with 297 points.
There will be N3,000 Airtime available to the public each Diamond League Day, so who were the Top 3 finishers on Day 2 in the MoC League who are not MoC staff, and how will the Airtime be shared?
1st – Fast track team– 160 points
2nd – Cheetah's team – 158 points
3rd – David Peter's Team – 157 points
The prizes for the Top 3 are: 1500, 1000 & 500 Airtime respectively, to a phone number of your choice within Nigeria.
Remember to start making your team transfers for Eugene Diamond League. For those who missed picking the 9 athletes on their team for Shanghai, now is the time to do it for Shanghai!