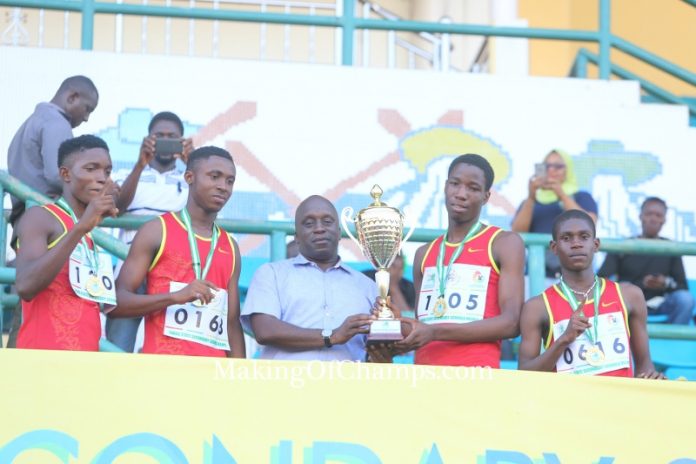 After three days of intense competition, the first edition of the Lagos Secondary School Relays came to a climax at the Teslim Balogun Stadium on Friday, May 12th, with Homat Comprehensive College dominating most of the events.
Having competed in the heats, quarterfinal and semifinal of the 4x100m, 4x200m and 4x400m between Wednesday, May 10th when the competition kicked off, and Thursday, the final of the events were decided on on Friday.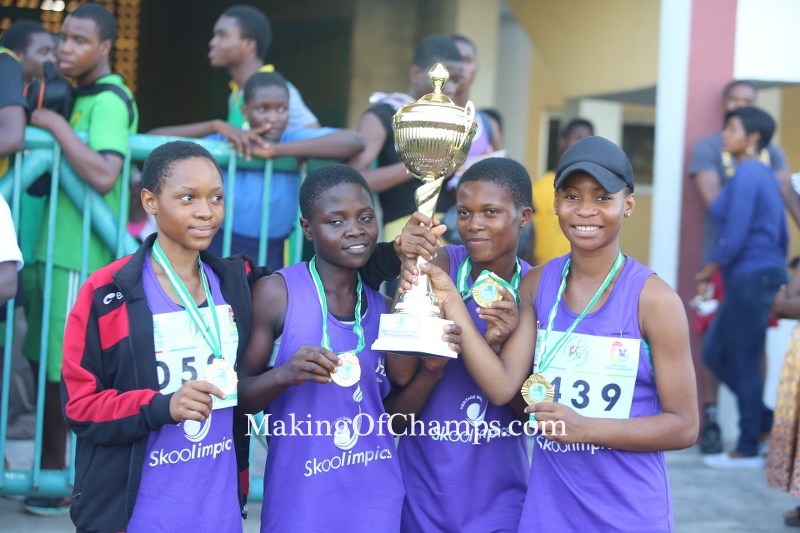 Surulere Senior Girls Secondary School stunned their counterparts from Homat to win the Girls' 4x100m, while Chrisland Schools Idimu eventually finished 3rd in the race despite their brilliant showing in the earlier rounds.
Baptist Boys' Academy emerged winners of the male category to finish ahead of Chrisland and Euba Senior Secondary School.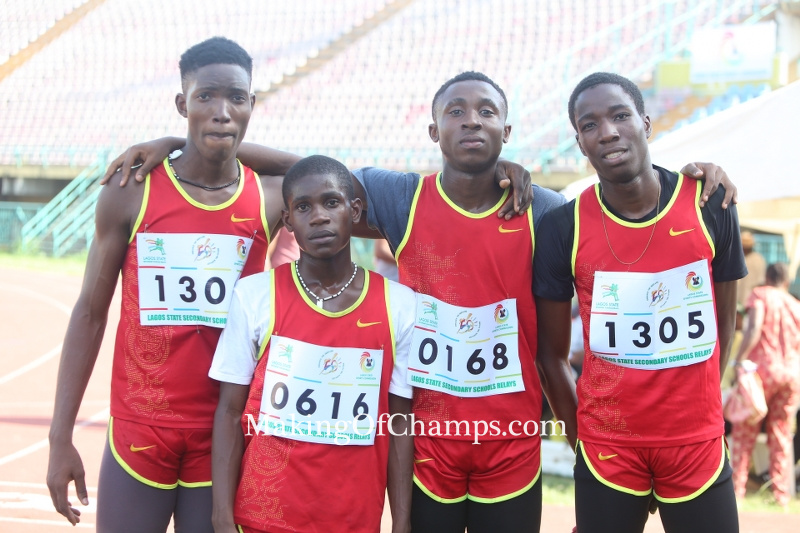 Homat dominated both categories of the 4x200m final, taking the win in the Boys' category with a time of 1:33.2, while Chrisland and Euba followed in 1:35.5 and 1:37.3 respectively.
Homat Girls took the title after returning a time of 1:51.5, while Surulere Girls followed in 1:51.8. Perhaps worn out by competing in several events, Anita Taviore could only help her school, Ipakodo Senior Secondary School to a 3rd place finish in 1:54.9.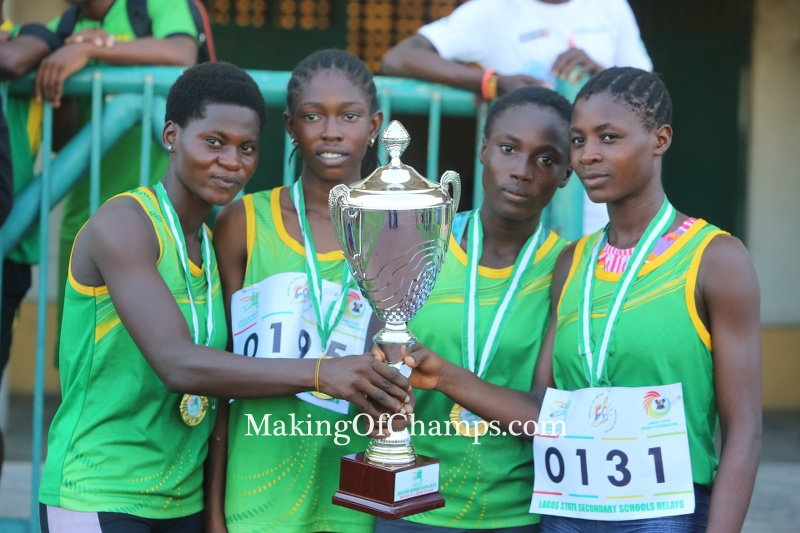 Homat clocked a time of 3:32.2 to win the Boys'4x400m relay, while Federal Government College Ijanikin and Baptist Academy clocked 3:32.6 and 3:39.2 respectively.
Homat was the team to beat in the Girls' 4x400m as well as they posted a time of 4:16.2, with Ipakodo (4:24.9) and Government Senior Secondary School Agege (4:30.5) settling for 2nd and 3rd.
The Top 3 teams in each category were handed medals, whilst the dominant team in each category went home with a trophy.
Chairman of the Lagos State Sports Commission (LSSC) and Special Adviser to the Lagos State Governor on Sports, Honourable Deji Tinubu expects the next edition of the competition to be bigger.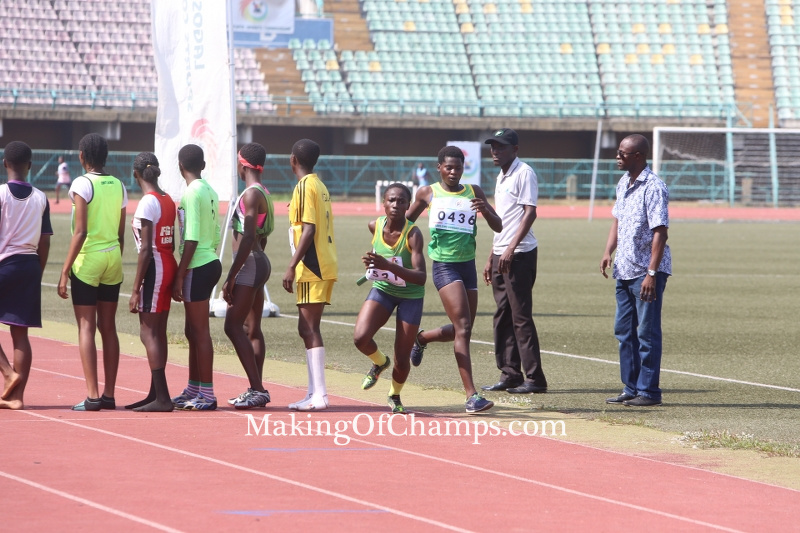 He also disclosed that the competition would be taken to the district levels, with the district champions then squaring off at state level. He said:
"I'm happy with the turnout. We would have done more if we had more time but it just shows that a lot of kids enjoy running. We've got to give credit to the Games Masters as well who have done a lot of work. We are going to take this competition back to the districts so in future, we could just get the district champions to come here. It's been good, and the feedback has been fantastic.
"A lot of schools have been calling to say that they didn't hear about the competition. We will make sure that next time they can hear about it, so that a lot more schools will be involved. This event is going to be more than an annual event because we are going to have one before the end of the year. It is easily arranged, and the kids are really eager too."