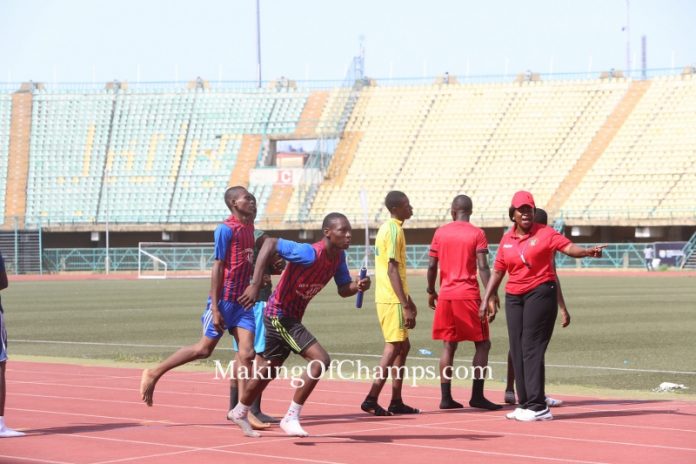 Over 1000 secondary school students have been engaged in a fierce battle for honours and bragging rights at the inaugural edition of the Lagos Secondary School Relays which commenced on Wednesday, May 10th at the Teslim Balogun Stadium, and is slated to end on Friday, May 12th.
More than 160 schools registered for the event which has drawn students from all parts of the state, with many of them keen on claiming titles for their schools at the end of the three-day programme.
The events competed in include the Boys' and Girls' 4x100m, 4x200m and 4x400m, with the stage set for the final of all the said races on Friday.
The athletes focused on the heats of the 4x100m and 4x400m on Day 1 of the championship, as well as the quarterfinals of the sprint relays.
They then competed in the heats of the 4x200m, and semis of the 4x100m and 4x400m on Day 2 of the competition, setting up mouthwatering clashes ahead of the finals on Friday.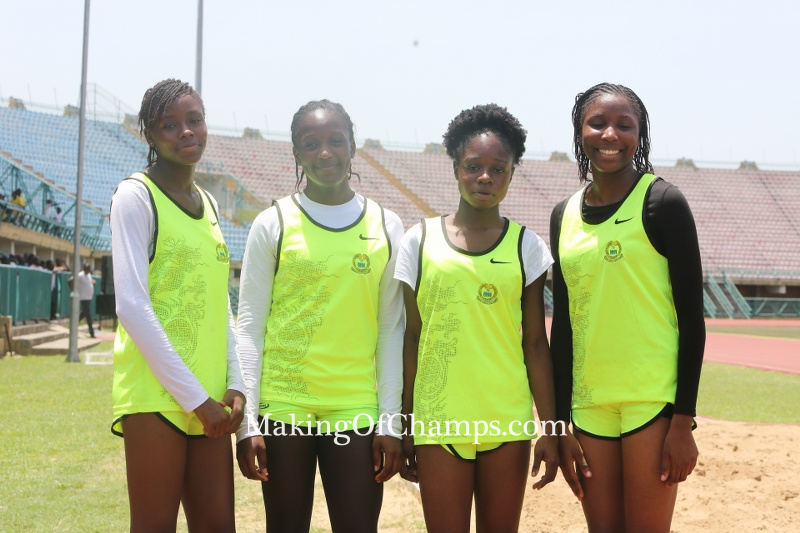 The Baptist Academy ran the overall fastest time of 44.7s to win Semifinal 1 of the Boys' 4x100m, with Apapa Senior Secondary School and Federal Government College Ijanikin also booking their spots in the final, having followed in 45.0s and 45.5s respectively.
Semifinal 2 was dominated by Homat Secondary School in 45.7s, finishing ahead of Chrisland Schools Idimu and Command Day Secondary School with times of 46.2s and 46.4s respectively. Joining them in the final are Ijaiye Housing Estate Senior Secondary School (46.1s) and Igbobi College (46.6s).
Surulere Girls Secondary School was the team to beat in Semifinal 1 of the Girls' 4x100m race, clocking a time of 53.1s to finish ahead of favourites Chrisland in 53.6s.
Anita Taviore maintained her unbeaten run for Ipakodo as she anchored the team to victory in Semifinal 2, taking the win in 54.3s as FGC Ijanikin (54.8s) and Homat School (55.1s) placed 2nd and 3rd respectively.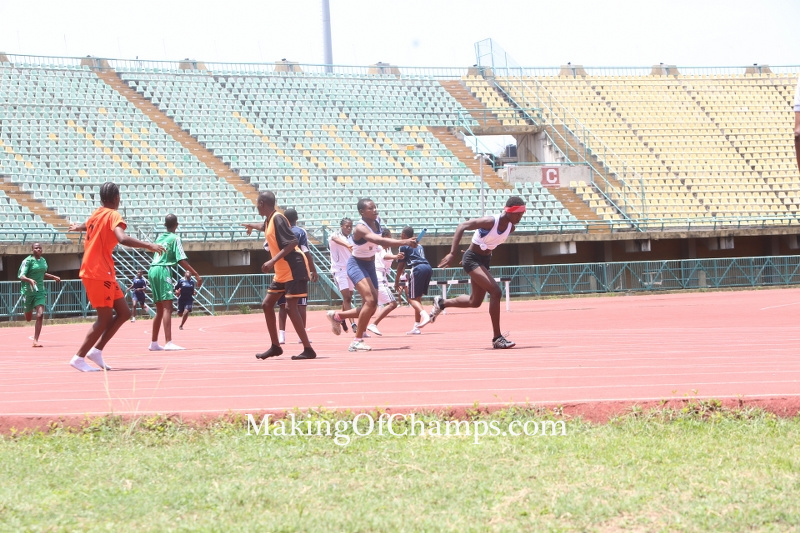 Schools that qualified for the Boys' 4x400m final include Homat (3:40.8), Lagos State College Kankon (3:53.4), FGC Ijanikin (3:45.9), Baptist Academy (3:46.5), Methodist Senior Secondary School Badagry (3:47.8), Lagos State Model College Igbonla (3:48.5), Chrisland Schools (3:47.9) and EUBA Senior Secondary School (3:57.4).
Homat School topped the standings in the Girls' 4x400m with 4:22.4s. Other teams meeting them in the final include Ijaiye Housing Estate School (4:35.4), Chrisland Schools (4:49.3), Government Senior College Agege (4:39.5), Dorcas Memorial High School (4:47.3), Ipakodo (4:31.8), Command Senior Grammar School Ikotun (4:38.5) and FGC Ijanikin (4:47.4).
For some of the athletes, competing in the Lagos Secondary School Relays has been a worthwhile experience. Blossom Akpedeye who competes for Dowen College Lagos in the Girls' 4x100m says she's looking forward to the final. She said:
"It's been fun because I've seen new competitors that I don't usually see on a normal day. I didn't feel intimidated because my coach always tells me to come prepared to win irrespective of who my opponent is. I feel relieved that we qualified for the final because we worked very hard, and I am confident of my team doing very well."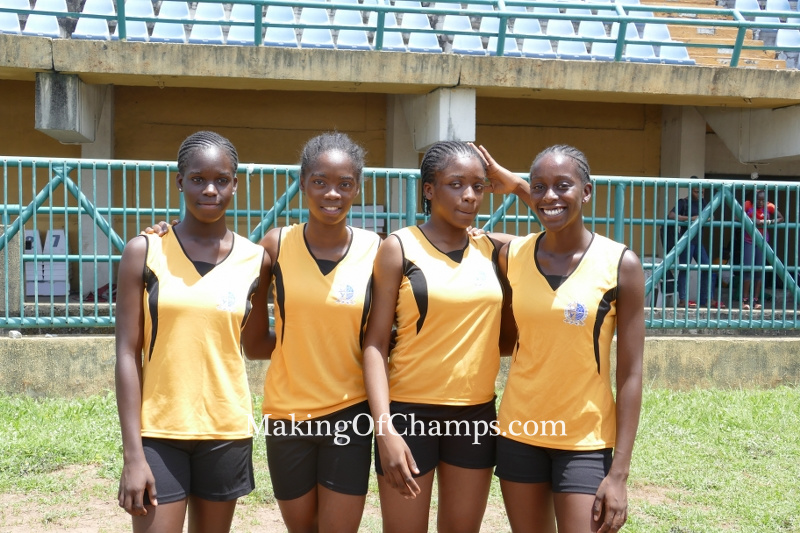 Chairman of the Lagos State Sports Commission, Honourable Deji Tinubu disclosed that the event will become a permanent feature on the state's calendar. He said:
"What we are trying to do is to bring a bit of excitement into Track and Field, and create variety as well. In the last couple of weeks, I have been attending a lot of inter-house sports competitions and the highlights are the invitational relay and I've seen a lot of talent, so we said to ourselves, "Why don't we do something about relays?"
"The relays are fast-paced and there's a lot of excitement, and if the IAAF are doing World Relays, why can't we bring it back home for the children? It's an additional event for the schools to look forward to and we are seeing the amazing talent; that's where the future is. So let's look at the future now and start preparing."