The Queen's Baton Relay team for the Commonwealth Games, officials of the Commonwealth Games Association of Nigeria, school children and other dignitaries were hosted by the British Council office in Lagos on Tuesday, April 4th, when the Queen's Baton made a stop at the organization.
The Queen's Baton Relay has been the traditional curtain-raiser to the Commonwealth Games since 1958, and the baton arrived Nigeria on April 1st from Cameroon.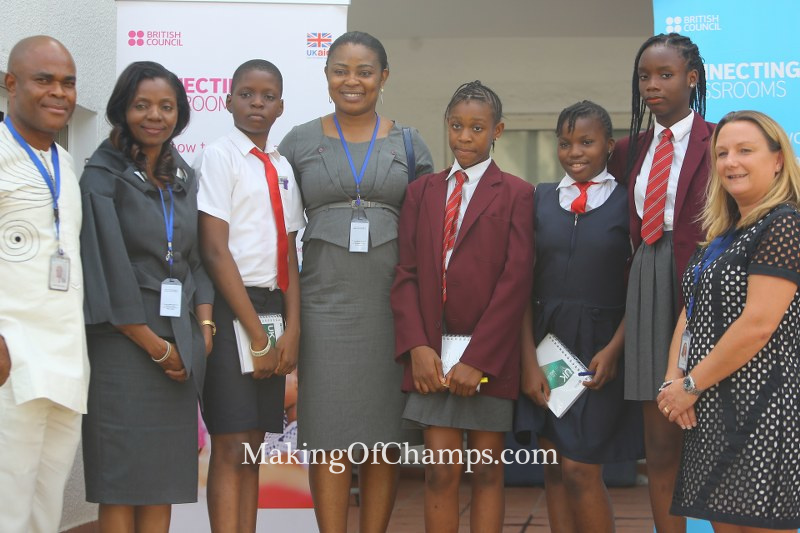 Receiving members of the Queen's Baton Relay team and other dignitaries with great excitement, British Council's Director Business Services, Lucy Pearson said:
"We welcome all our distinguished guests and the Queen's Baton Relay team to our office here in Lagos. The British Council is the UK's international organization for cultural relations and educational opportunities. All our work in Nigeria is designed to build a safer and more prosperous future for the Nigerian people.
"The baton is on its 280th day journey through Africa, Asia, the Americas and it echoes the work of the British Council here in Nigeria in over 70 years. This exercise will definitely help improve relations between Nigeria and the United Kingdom. We receive the Queen's Baton with great thanks and pleasure."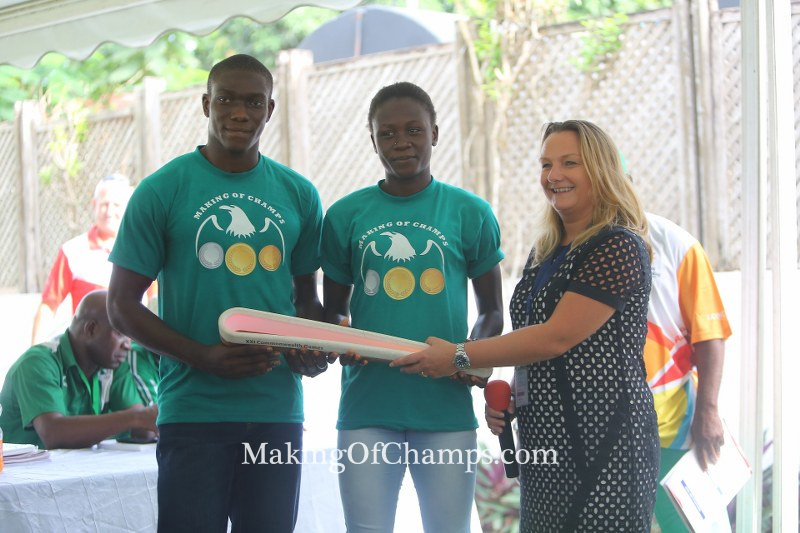 Members of the Queen's Baton Relay team to Nigeria include Head of Delegation Gideon Sam, Adam Best, Patricia Quayle, Jeremy Sutton-Hibbert and Colin Briggs.
While thanking the British Council for hosting the team, Sam noted that the baton was a unifying instrument within the Commonwealth nations.
He said, "We are going round the various Commonwealth nations to make sure this relationship is strong. The baton itself is one of the instruments that bind us, so this is not the end of this story."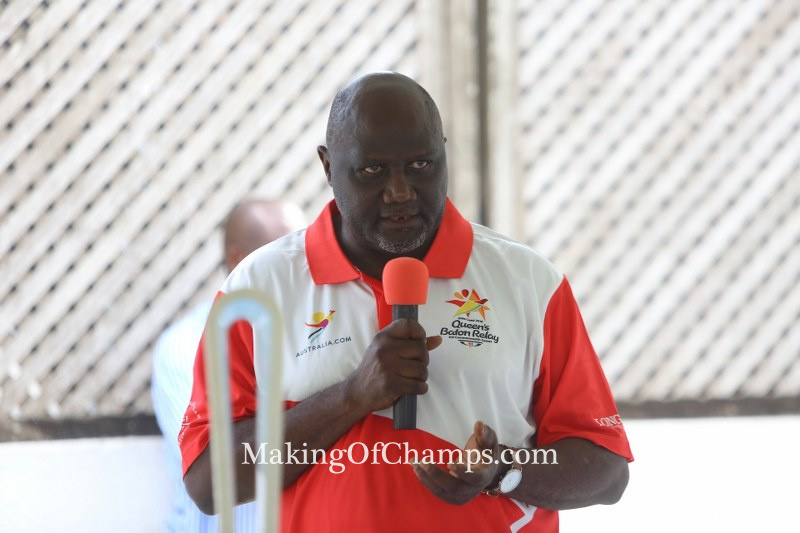 Secretary General of the Commonwealth Games Association of Nigeria Mr. Tunde Popoola stated that the baton relay is to create awareness ahead of the 2018 Commonwealth Games in Gold Coast:
"We are one of the member countries of the Commonwealth and it is significant that all nations of the Commonwealth are involved in this relay. The Queen's Baton is going round all of the Commonwealth countries and now it's the turn of Nigeria. It's a kind of sensitization period which lets people know that something is about to happen."
The Queen's Baton Relay is the replica of the Olympic Torch Relay and is to the Commonwealth games what the Torch Relay is to the Olympic Games. The Queen's Baton departs Nigeria for Nairobi, Kenya on Wednesday, April 5th.