Since the commencement of the first Akwa Ibom Youth Sports Festival on Wednesday, budding athletes have displayed impressive performances in their respective events to inspire hope of what Nigeria could achieve on the global scene if things go as they ought to.
The 31 Local Government Areas (LGAs) of Akwa Ibom State had representatives in some of the Athletics event staged at the Championships, and each seemed to be in battle of who could cheer louder than the other whenever any of their athletes competed.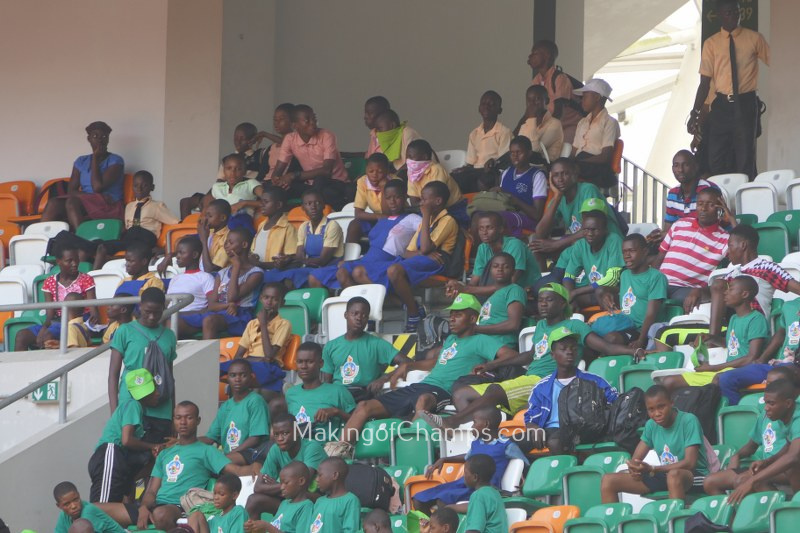 With the preliminaries having taken place in the first two days, some finals happened on Day 3, raising the excitement levels to rooftops at the Godswill Akpabio International Stadium in Uyo.
Secondary school girls' 400m was the first final of the day, and it produced a thrilling spectacle. Helen Monday representing Ikot Abasi, had to use her long strides in the last 40m which helped her dip in first ahead of Imaobong Nse Uko who looked like she could have won the race.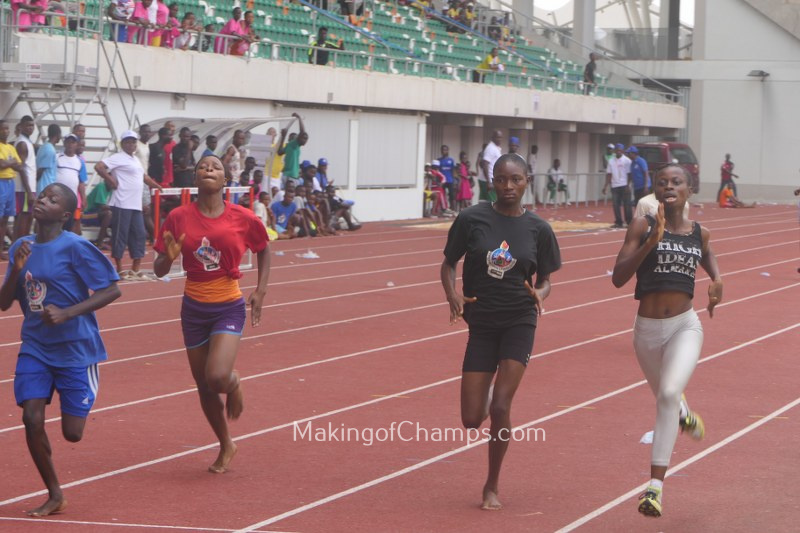 Monday crossed the line in 58.4s with Uko finishing 2nd in 58.5s and Patience Asuquo Bassey 3rd in 58.6s. In fact all three stood a good chance of winning the race, but it was Monday's experience that paid off at the end.
"150 to go I realised that there was a small girl chasing me, so with the experience, I am a trainer and her senior, so I had to use that senior ability to pass her," Monday told Making of Champions after her triumph.
If the Girls' 400m final was exciting, the Boys' category produced another enthralling race to savour. Simeon Friday Udofia lived up to the hype, showing that lanes don't matter as he stormed to victory from lane 8 with a time of 49.8s.
His friend and training partner Nsikak Francis Okon who was right behind him in lane 7 finished 2nd in 50.0s, making it a 1-2 for their LGA, Etinan as Uwakmfon George Ituen from Ibeno finished 3rd in 50.1s.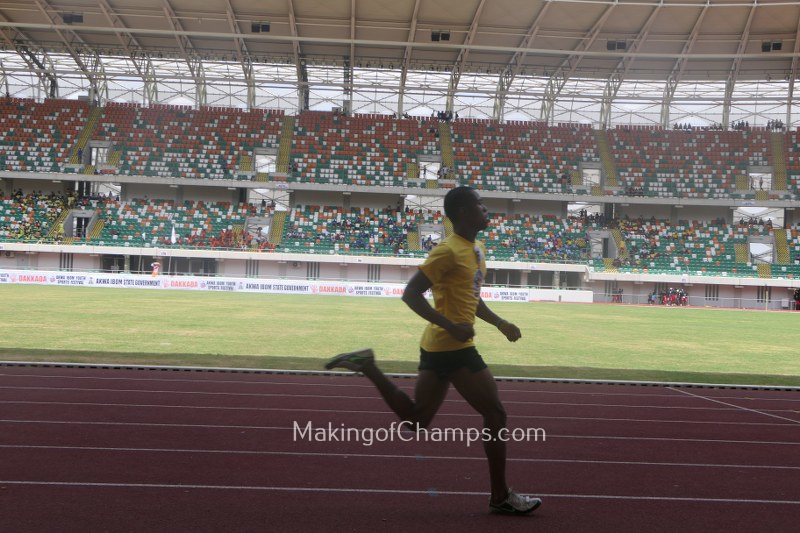 "Being in lane 8, you have to strike out before other people in lane 1 to 7 come out, so you just have to make sure you get out first from the third curve," Udofia told us on his game-plan for the race.
Ituen who finished 3rd added that he thought he had the race under control:"I thought that they were not coming, I looked back and thought I was going to win, unfortunately they overtook me like a motor in a race competition. "
Meanwhile in the 200m, there were finals for both the Primary and Secondary school categories. Wisdom Monday Okon won the Primary school boys 200m final with a time of 27.7s, with Bliss Gabriel Okon 2nd in 28.1s, same time as John Uwem John who was 3rd.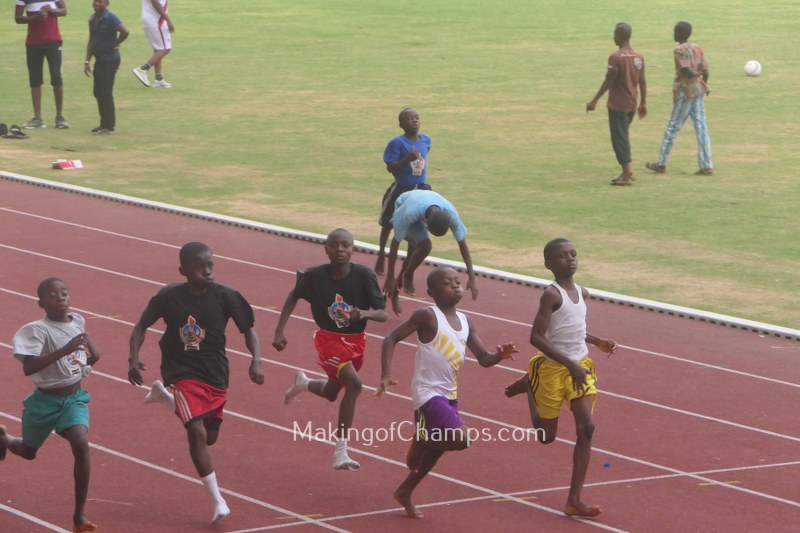 Nseobong Abraham Udoh won the Primary school girls 200m in 28.4s, finishing ahead of Emeobong Enefiok Akpan who was 2nd in 28.6s, same time as Peace Ukpong Daniel.
In the Girls' secondary school 200m final, Esther Okon Peter won with a time of 24.9s, beating Nsuneidem Samuel Isang who was 2nd in 27.4s and Ekemini Ndong Odong 3rd in 27.5s.
Abang Edet Effiong won the Secondary Boys 200m, crossing the line in 21.8s, as Ekemini Friday Isaac finished 2nd in 23.1s, same time as Victor Sunday Brown who was 3rd.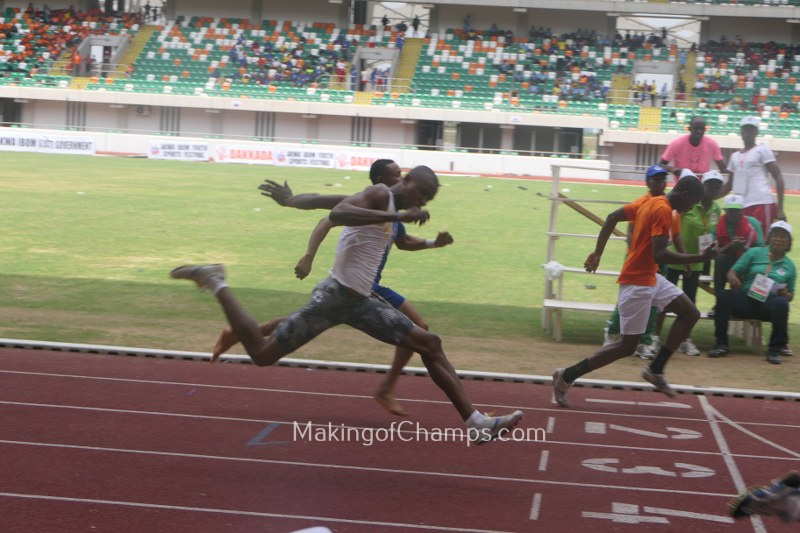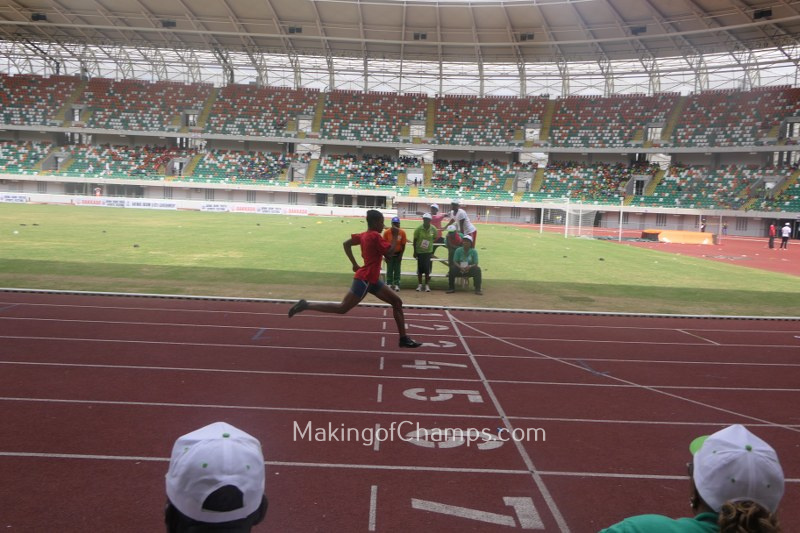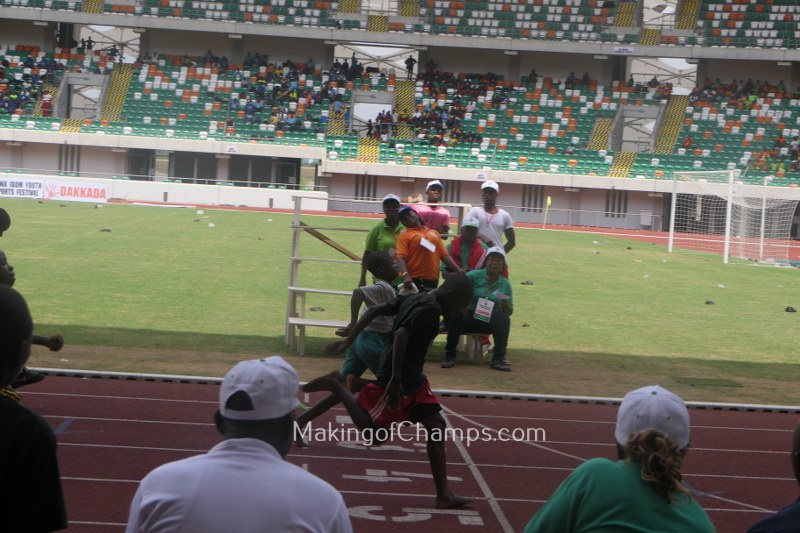 In the field events, an injured Maria Clement Okpot had to retire having cleared a height of 1.65m which won her the Secondary school girls' High Jump. She was in good form just before she got injured and looked like she would have attempted 1.70m.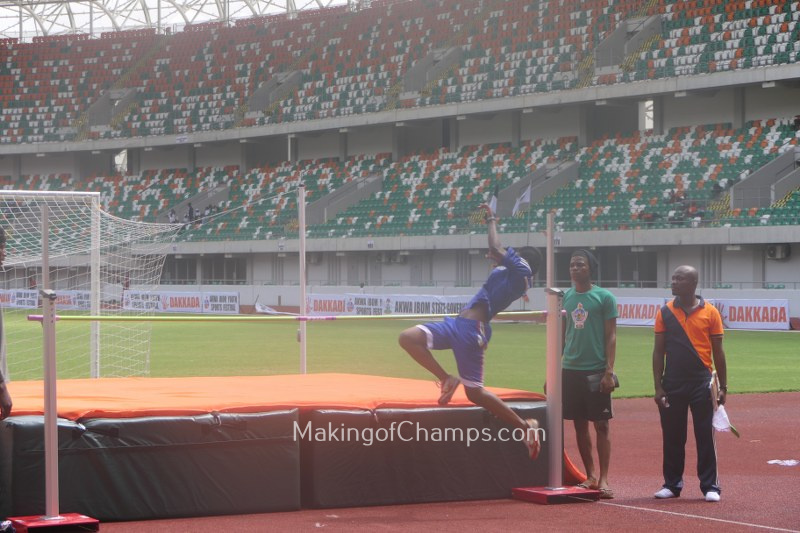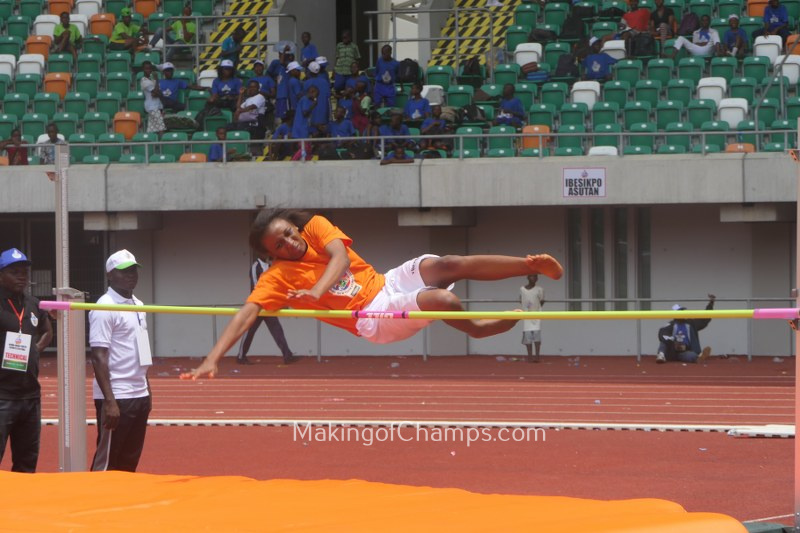 Both Nuhureide Samuel Isang and Blessing Peter Etuk cleared a height of 1.45m to settle for 2nd and 3rd respectively.
While in the secondary school boys' Long Jump, Moses Esio Udo leapt a distance of 6.07m to win the title, with Effiong Okon Effiong finishing 2nd with a mark of 6.04m and Gideon Silas Silas 3rd jumping 5.80m.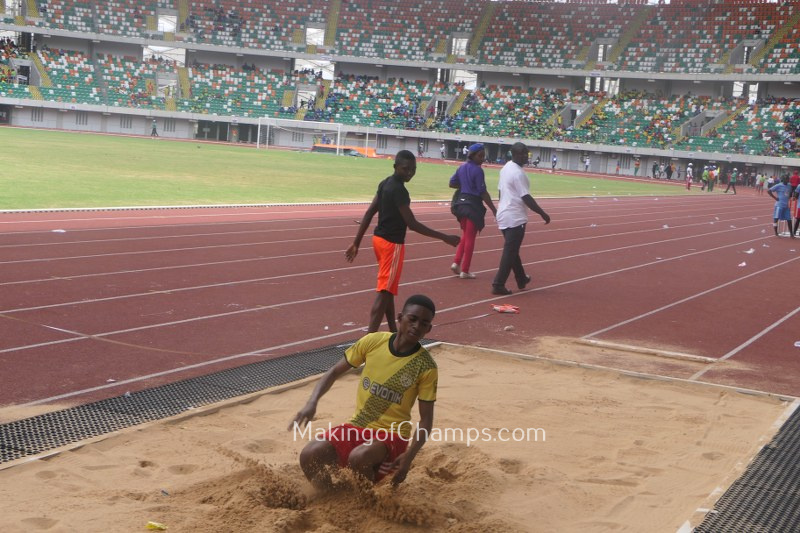 There could be more excitement on Day 4, with the 100m and relay finals taking centre stage on Sunday.
Note: All times in this story were hand-timed